Le immagini di Millie Bobby Brown per la campagna Pandora sono state scattate dalla fotografa americana Cass Bird.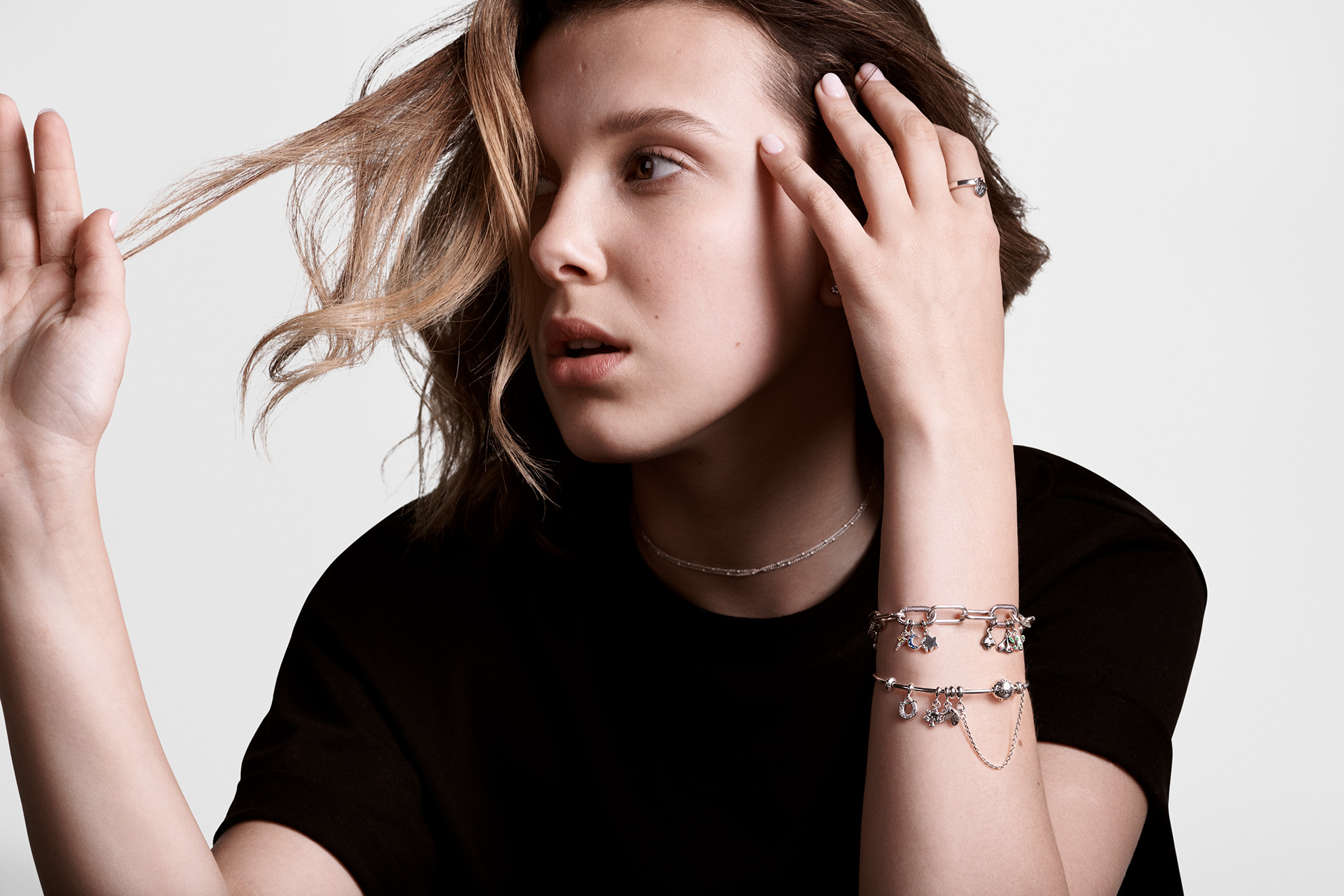 Celebra il concetto dell'espressione personale, la campagna della nuova collezione di gioielli Pandora.
Il lancio sarà nel digitale ad Ottobre e il volto sarà quello di Millie Bobby Brown attrice e attivista impegnata a realizzare cambiamenti positivi nella sua generazione.
GUARDA ANCHE:  Other Stories presenta i gioielli eco-friendly di Mia Larsson
Brown – diventata famosa per il suo ruolo di Eleven nella serie Stranger Things di Netflix (il suo debutto cinematografico è arrivato nel 2019 con "Godzilla: King of the Monsters") – è anche la persona più giovane a comparire nella lista – Time 100 – delle persone più influenti del mondo.
Firmata da Cass Bird, la campagna punta su immagini casual e alla moda che saranno affiancate da un digital film – con l'attrice come protagonista – che racconta il suo legame personale con i nuovi gioielli.
"Sono incredibilmente onorata di collaborare con Pandora. Amo Pandora perché ognuno può raccontare la sua storia, e ogni simbolo può rappresentare la propria individualità", dichiara Millie Bobby Brown.
"Millie Bobby Brown è l'ambasciatrice perfetta per la prossima generazione di gioielli Pandora che consente alle giovani donne di esprimersi. Non solo un'attrice affermata e riconosciuta come voce della sua generazione, ma porta anche un approccio giovanile e individuale ai gioielli che completa perfettamente la visione e la creatività di Pandora". aggiunge Stephen Fairchild, Chief Creative e Brand Officer di Pandora.
L'attrice indossa nella campagna la sua selezione personale di gioielli della nuova collezione del marchio.
Fonte foto: Studio Re / Pandora
Commenti
comments