Dall'amore per il cibo e le buone tradizioni nasce un marchio di alta qualità, frutto dell'incontro tra gli esperti di Eurofood e lo chef Simone Rugiati.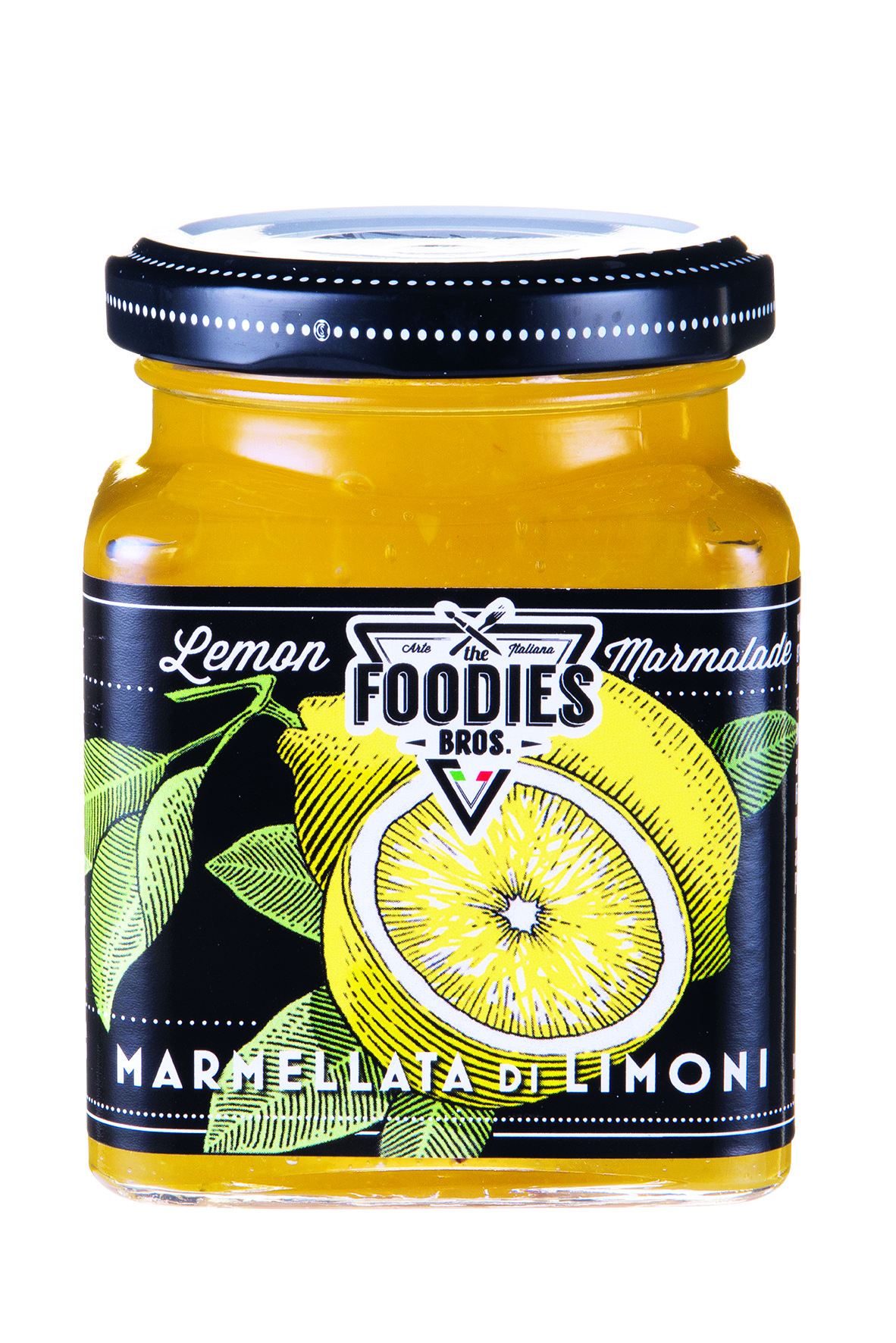 Dalla pasta di Gragnano al caffè espresso in capsule, dal riso Arborio e Carnaroli, all'olio extra vergine d'oliva, dai filetti di tonno alle marmellate di agrumi … è vasta la gamma di questo nuovo brand 100% italiano – THE FOODIES BROS. – nato con l'obiettivo di  portare i veri gourmet in un percorso gastronomico che attraversa l'intero stivale.
Un viaggio tra le regioni italiane e dei loro ingredienti tipici, intrapreso nel rispetto delle antiche tradizioni artigianali e dell'estrema cura nella scelta delle materie prime.
Il nuovo brand nasce dalla collaborazione tra il Gruppo Eurofood e lo Chef Simone Rugiati, garante della selezione dei migliori ingredienti e della qualità italiana della gamma; un talento riconosciuto della scena culinaria che ha saputo trasmettere la sua passione ed entusiasmo per l'innovazione in cucina nel rispetto della tradizione.
"La scelta degli ingredienti e dei prodotti da utilizzare nelle preparazioni in cucina è il punto di partenza per la buona riuscita di un piatto. Per questo ho sempre approfondito le caratteristiche delle materie prime che rendono la cucina italiana unica e amata in tutto il mondo", dichiara chef Simone Rugiati. "La linea THE FOODIES BROS. vuole celebrare i prodotti che rappresentano le fondamenta della nostra tradizione culinaria: autentici, genuini e indispensabili per chi vuole dare un tocco in più alle proprie ricette o, semplicemente, per essere certo della qualità degli alimenti".
Sono prodotti che si caratterizzano per gusto e genuinità unici. Vogliono rappresentare il meglio delle specialità alimentari italiane e proprio con questo spirito il Marchio THE FOODIES BROS. verrà promosso nel mondo per raccontare il meglio degli autentici ingredienti nostrani; anche attraverso il gruppo di musei Guggenheim, che offrirà visibilità al brand in ogni sua sede e comunicazione nel mondo.
Inoltre i prodotti della linea THE FOODIES BROS. li trovate nei più ricercati e prestigiosi negozi italiani di specialità gastronomiche e al momento parte della gamma è già disponibile per le ordinazioni online su Amazon.it.
Commenti
comments