Primark ha svelato le sue nuove collezioni autunno-inverno 2016-17. Collezioni dal tocco urban, a volte street ma caratterizzate da una voglia di viaggio. Viaggio tra gli stili, viaggio in Europa e oltre.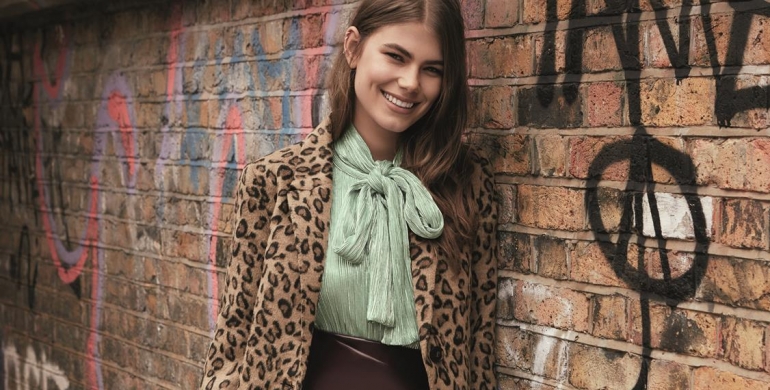 L'estate è alle porte e segna un grande evento: meglio dei gelati, meglio del mare, meglio delle grigliate con gli amici, meglio ancora dei concerti estivi. L'arrivo nei negozi, da fine giugno in poi, delle nuove collezioni Primark!
Il colosso del low cost presenta le sue novità fall-winter 2016 ed è subito "follia".
La donna gioca con diversi mondi, dal look boho chic con lunghi abiti svolazzanti, camicette con nastro e fiocco al collo, gonne lunge e floral prints fino ad un mood romantico un po' parigino con cappottini bon ton, pizzo e beretti. Uno dei grandi trend della prossima stagione è il metallic. Preparatevi a splendere  con riflessi gold, silver bronze, con paillettes, top o gonne in  lamé.
Metropolitan e "citizen of the world" è l'uomo (GALLERY) che opta per un guardaroba easy e versatile, comodo ma stilloso con capi furbi come la shacket, camicia-giacca, i bomber e i capi di maglieria.
Divertentissimo il bimbo che sia per lui che per lei gioca col tema dei supereroe. Tema oltrettutto ripreso dalla collezione donna. Mood fumetto e street per i  capi da maschietto con i personaggi tanti odiati dalle mamme, che in questo  caso vengono stilizzati rendendo il capo molto più fashion. | GALLERY
Stupenda la collezione Home di Primark (GALLERY) con i suoi toni di rosa e oro, i suoi messaggi luminosi, i suoi cuscini "pelosi" a forma di cuore, i suoi plaid bicolori e le sue tante candele. Quasi quasi viene voglia di stare a casa mentre fuori piove. Quando arriva l'autunno?
Commenti
comments