69° edizione dei premi BAFTA, assegnati alla Royal Opera House di Londra la sera del 14 febbraio: "Revenant – Redivivo" si aggiudica ben 5 premi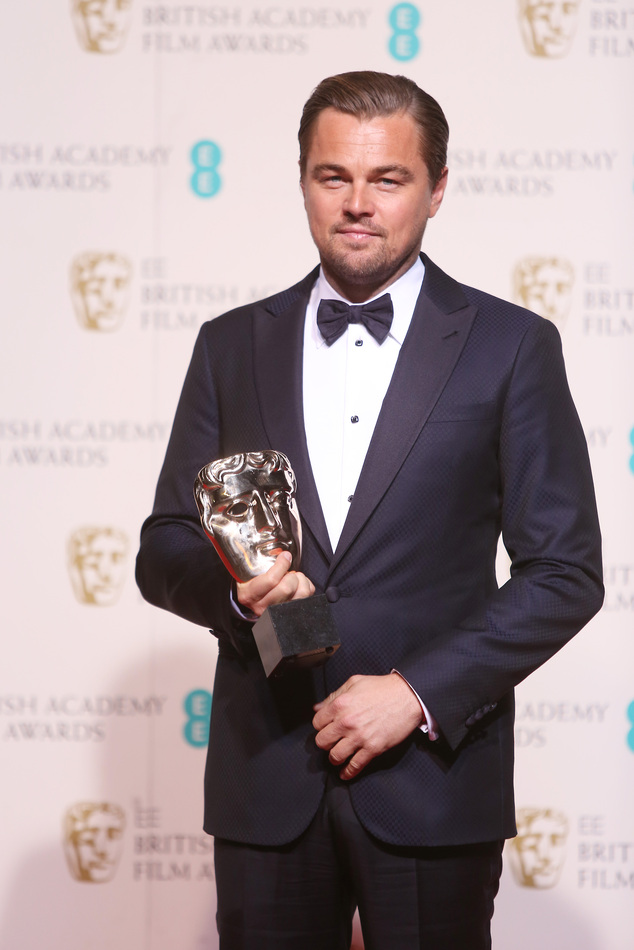 Conferiti dalla British Academy of Film and Television Arts, i premi BAFTA, vedono, fra i vincitori, Leonardo DiCaprio come miglior attore ed Ennio Morricone come miglior colonna sonora.
Leonardo DiCaprio muove dunque un altro passo verso il Premio Oscar, che verrà assegnato il 28 febbraio prossimo. Miglior film, miglior regia, miglior attore protagonista, miglior fotografia e miglior suono sono i BAFTA Che si aggiudica il film "Revenant – Redivivo".
Ennio Morricone, già vincitore del Golden Globe, riceve anche il BAFTA per la miglior colonna sonora del film "The Hateful Eight" diretto da Quentin Tarantino.
Ad aggiudicarsi il premio BAFTA:
Film: "The Revenant"
Film britannico: "Brooklyn"
Regista: Alejando G. Inarritu, ("The Revenant")
Attore protagonista: Leonardo DiCaprio, ("The Revenant")
Attrice protagonista: Brie Larson ("Room")
Attore non protagonista: Mark Rylance ("Ponte delle spie")
Attrice non protagonista: Kate Winslet ("Steve Jobs")
Star emergente: John Boyega
Regista debuttante britannico: Naji Abu Nowar ("Theeb")
Sceneggiatura originale: "Il caso Spotlight"
Sceneggiatura non originale: "The Big Short"
Film non in inglese: "Storie pazzesche" ("Argentina/Spagna")
Colonna sonora: Ennio Morricone ("The Hateful Eight")
Fotografia: Emmanuel Lubezki ("The Revenant")
Montaggio: "Mad Max: Fury Road"
Scenografie: "Mad Max: Fury Road"
Costumi: "Mad Max: Fury Road"
Suono: "The Revenant"
Effetti speciali: "Star Wars: Il risveglio della Forza"
Trucco: "Mad Max: Fury Road"
Film animato: "Inside Out"
Cortometraggio: "Operator"
Animazione breve: "Edmond"
Documentario: "Amy"
Crediti: dailymail.co.uk
Commenti
comments