Tod's lancia Dot's of Life, la prima piattaforma social del brand dedicata al suo iconico gommino. I trend setter digitali di tutto il mondo vi invitano a condividere i momento lifestyle con il noto gommino.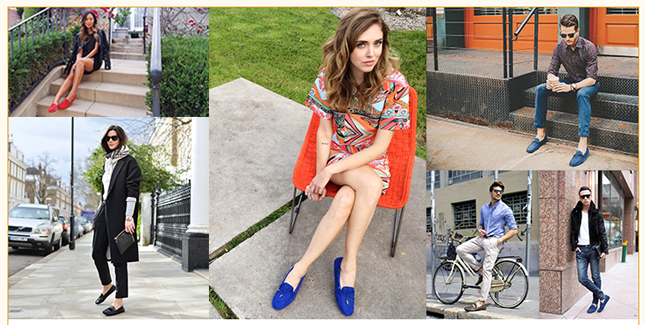 Tod's celebra il suo Gommino con una piattaforma social, Dots of Life, dove gli utenti e gli appassionati del brand potranno caricare e condividere le loro immagini del loro lifestyle con il Gommino e votare quelle dei più importanti influencer digitali dello stile di tutto il mondo: Chiara Ferragni "The Blonde Salad", Helena Bordon, Hedvig Opshaug, Aimee Song "Song of Style", Gala Gonzalez, Negin Mirsalehi, Han Houhou, Adam Gallagher, Mariano Di Vaio, Rachel Parcell "Pink Peonies", Chriselle Lim, Camille Co, Kristina Bazan "Kayture", Tina Leung, Wendy Nguyen "Wendy's Look book", Anna Lea Popp "Fashion Hippie Loves", Blue Carreon, Ingrid Chua-Go, Filippo Fiora e Filippo Cirulli "The Three F" e socialite come Fiona Ferrer, Kelly Piquet, Sara Brajovic e Polly Morgan. | PHOTO GALLERY
| | |
| --- | --- |
| I fashion influencer più importanti per Tod's | |
Sul sito potrete caricare attraverso Instagram il vostro scatto con il Gommino accompagnandolo dall'hashtag dedicato #todsgommino.
Le immagini saranno poi condivise sul sito del brand e sui canali social di Tod's (Instagram, Facebook e Pinterest).
| | |
| --- | --- |
| Tod's Gommino | |
Nel corso dei mesi successivi, la piattaforma verrà aggiornata non solo con le immagini degli utenti, ma anche con collaborazioni speciali con fotografi, artisti, celebrities. A.R.
Resta sempre aggiornato! Iscriviti alla Newsletter di FASHION TIMES
Commenti
comments