Back to the seventies con le proposte primavera-estate 2012 Tepa. Due modelli nati negli anni '70 vengono aggiornati e riproposti in versione contemporaneo e dallo stile ricercato...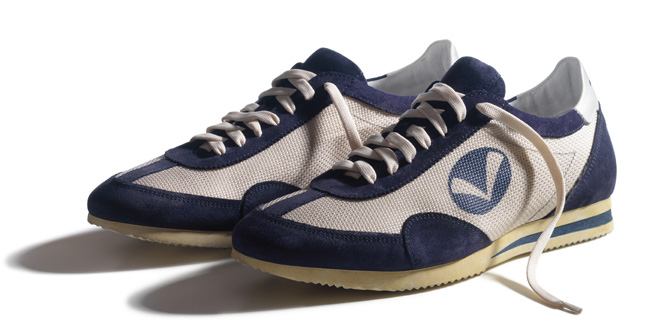 Tepa, l'azienda calzaturiera italiana, propone due nuove sneakers per la primavera-estate 2012. Declinati in un'ampia varietà di cromie e tomaie per tutte le esigenze, i modelli Kadett e Stratos hanno uno stile contemporaneo e ricercato.
Kadett, modello nato negli anni '70 per il mondo del tennis, è oggi riproposta in suede premium e grazie ad uno speciale trattamento esibisce un look vintage retrò. Kadett è disponibile nelle colorazioni Ice, Copy, Grey, Velvet e Forest.
Nata nel 1975 la scarpa Stratos è un icona del brand. Più leggera ed affusolata dalla Kadett, oggi Tepa la propone in mesh nylon tipico degli anni '70 e in suede trattato nei colori Navy, Camoscio, Silver blue, Tobacco graph e red blue. A.R.
Diventa Fan di Fashion Times su Facebook e seguici suTwitter
Iscriviti alla NEWSLETTER di Fashion Times
Commenti
comments