Alcuni marchi rappresentano da anni l'eccellenza nel campo dei profumi.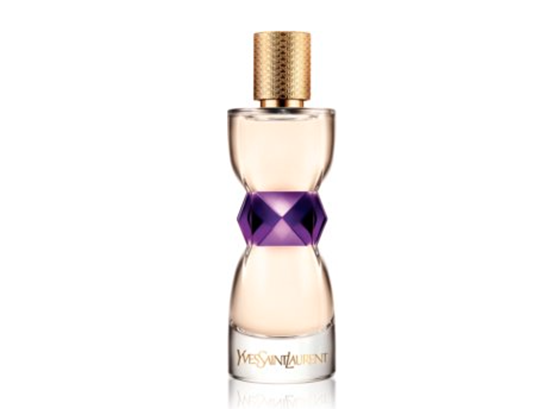 Tra i marchi più amati in questo ambito c'è senza dubbio Yves Saint Laurent, il marchio francese che col tempo ha conquistato milioni di persone in tutto il mondo.
Merito del lavoro e del genio del fondatore del brand, Yves Saint Laurent che è stato definito in svariati modi nel corso della sua vita: un genio, un ragazzo prodigio, il pifferaio della moda, e in tanti altri anche dopo la sua morte, avvenuta il 1° giugno 2008. «Era come Picasso», aveva detto Valerie Steele, direttrice e chief curator del The Museum at the Fashion Institute of Technology dopo la morte di YSL. «Nel modo in cui continuava a trasformare il suo stile che, ogni volta, aveva un'influenza straordinaria sulla moda».
D'altronde non poteva essere altrimenti per un uomo che iniziò da giovanissimo la propria carriera nel mondo della moda, presentando a soli 21 anni la sua prima collezione per Christian Dior. La sua influenza è stata così grande che nel 1983, a 47 anni, fu il primo stilista vivente a essere celebrato con una retrospettiva al Costume Institute del Metropolitan Museum of Art.
Il successo dei profumi Yves Saint Laurent
Ma un marchio così all'avanguardia non poteva che ampliare i propri orizzonti e rivoluzionare anche il mondo dei profumi. Come è avvenuto con il profumo YSL Manifesto. Si tratta di un profumo da donna che si presenta con una fragranza sensuale, avvolgente e indimenticabile.Un couturier di grande talento, che ha sempre incoraggiato le donne a prendersi la loro libertà, ad andare oltre nell'affermare se stesse ed esprimere la propria femminilità. Per gli esperti il profumo Yves Saint Laurent Manifesto è un vero "Elogio all'Audacia" e la racchiude in una straordinaria creazione olfattiva. Dedicata ad una donna che realizza i propri desideri con audacia e intuizione.
Manifesto è un profumo orientale-legnoso, avvolgente e sensuale, un'inattesa e sorprendente dichiarazione di femminilità, firmata YSL. La fragranza esprime audacia nelle note di testa, con un accordo verde mordente di bergamotto; eccesso nelle note di cuore, con un accordo cremoso di gelsomino sambac e mughetto; 'desiderio' nelle note di fondo, con legni di sandalo e cedro, fava tonka e vaniglia.
Un profumo che ha riscosso quindi un enorme successo, un po' come avvenuto con Yves Saint Laurent Mon Paris. Un profumo femminile, super sensuale e affascinante, che si ispira ad una travolgente storia d'amore che si svolge sullo sfondo della città simbolo del romanticismo, Parigi.
Una fragranza sexy, che si apre con una succosa macedonia di lamponi, fragole, pere e bergamotto di Calabria. Nel cuore, le note fruttate si uniscono a quelle floreali di fiori di datura, fiori d'arancio, peonia, gelsomino sambac e gelsomino cinese. Le note di fondo si caratterizzano dalla presenza del patchouli indonesiano, dell'ambra e del muschio bianco.
Commenti
comments