Guarda serie che ti sanno emozionare come Grey's Anatomy: ecco 10 curiosità sui personaggi più famosi della serie tv.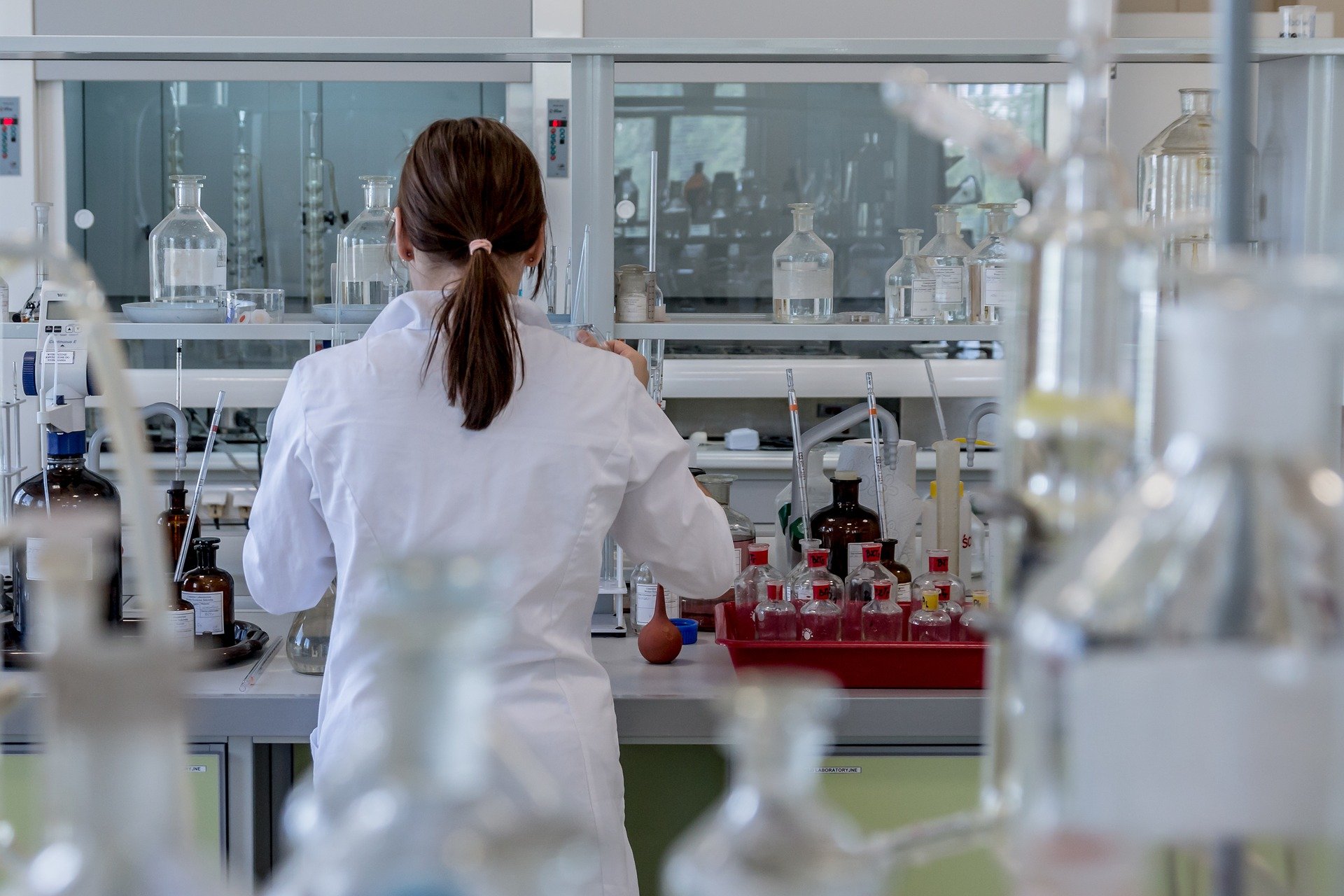 17 stagioni, oltre 300 episodi, 2 spin-off di successo, 3 Golden Globes, 4 Emmy Awards e decine di altri premi. Sono i numeri da capogiro di Grey's Anatomy, il medical drama che dal 2005 tiene gli spettatori incollati allo schermo con i drammi e gli amori del Seattle Grace Hospital.
Epidemie al Cinema: 5 Film da Vedere
Trasmesso negli Stati Uniti dalla ABC e in Italia prima da Fox e poi da Italia1 e La7, Grey's Anatomy è ormai considerato uno show storico che, insieme a serie come Lost e Desperate Housewives, ha contribuito a traghettare la TV oltre le soap opera e dentro l'era moderna.
10 curiosità sui personaggi più amati di Grey's Anatomy
I medici del Seattle Grace sono noti al grande pubblico, e la loro fama li rende riconoscibili anche a chi non è appassionato della serie. Nomi come Meredith Grey, Derek Shepherd, Cristina Yang e Miranda Bailey sono presenti sul piccolo schermo da talmente tanto tempo da sembrare quasi persone reali. Ma nonostante la loro fama, ci sono lati dei protagonisti di Grey's Anatomy ancora da scoprire. Ecco dunque 10 curiosità per conoscere meglio i personaggi più famosi della serie.
Del cast originale sono rimasti solo tre membri
Ellen Pompeo, Chandra Wilson e James Pickens Jr. Sono questi gli unici tre membri del cast che non hanno mai lasciato la serie dal 2005. I ruoli sono rispettivamente quelli di Meredith Grey, protagonista dello show, Miranda Bailey, medico strutturato dal carattere forte ma dal cuore d'oro, e Richard Webber, primario di chirurgia e insegnante al Seattle Grace. Un trio che ha fatto la storia della serie, attraversando amori, drammi ed esperienze mediche avvincenti.
Una vera infermiera sul set
I produttori dello show hanno sempre puntato sul realismo dei momenti in sala operatoria, tanto da assumere una vera infermiera come personaggio secondario per le scene più intense. Si tratta di Bokhee, infermiera anche nella vita vera che ha aiutato gli attori a calarsi nelle loro parti, soprattutto Sandra Oh nei panni di Cristina Yang.
Per far apparire veritiere anche le discussioni sui pazienti, Grey's Anatomy si avvale della consulenza di medici e chirurghi, responsabili di riempire con termini tecnici esatti e puntuali le varie parti del copione.
Un attore non voleva che il suo personaggio morisse
I fan sanno che le dipartite sono quasi all'ordine del giorno sul set di Grey's Anatomy, comprese quelle dei protagonisti della serie. Ciò però non significa che gli attori non si affezionano ai loro personaggi, al punto di cercare in tutti i modi di tenerli in vita nonostante le decisioni della produzione.
È il caso di Jeffrey Dean Morgan, talmente attaccato al suo personaggio Danny Duquette da pregare gli sceneggiatori di tenerlo in vita nonostante la sua fine fosse già stata scritta. Le preghiere dell'attore non sono purtroppo state accolte, ma la storia tragica di Danny e della dottoressa Izzie Stevens (Katherine Heigl) rimarrà sempre nei cuori degli spettatori.
Katherine Heigl ha rifiutato una nomination agli Emmy
Nonostante il suo personaggio sia stato uno dei più apprezzati delle prime stagioni di Grey's Anatomy, Katherine Heigl non ha mai tenuto nascosti i suoi dissapori con la produzione dello show.
Nel 2010 è arrivata addirittura a rifiutare una candidatura agli Emmy Awards come attrice non protagonista in una serie drammatica, sostenendo che gli sceneggiatori non avevano dato al suo personaggio materiale abbastanza di qualità per meritare il titolo (che aveva già vinto nel 2007). Pochi mesi più tardi, la Heigl ha lasciato definitivamente lo show, ed il suo personaggio è tornato solo rare volte nelle stagioni successive sotto forma di lettera o flashback.
Un'attrice ha partecipato allo show per sensibilizzare il pubblico su una malattia infantile
Una delle guest star della nona stagione è Sarah Chalke, attrice che ha interpretato Elliott Reid in Scrubs (2001). Anche lei dottoressa indimenticabile del piccolo schermo, Chalke ha partecipato allo show per sensibilizzare il grande pubblico sulla Sindrome di Kawasaki, una malattia infantile da cui è stato affetto anche il suo stesso figlio.
Chalke ha raccontato in seguito di aver scoperto la causa degli strani sintomi del figlio per caso sul web, e da allora lotta per informare con tutti i mezzi possibili i genitori delle conseguenze dannose e dei possibili rimedi per questa malattia rara.
Esiste una vera lista nozze per il matrimonio di Derek e Meredith
Sì, avete capito bene: avreste potuto fare anche voi un regalo di nozze al dottor Shepherd e alla dottoressa Grey. Nel 2009, anno del matrimonio fra la coppia televisiva, la rivista People aveva infatti aperto una lista di donazioni a loro nome sul sito The Knot. Chiunque avrebbe potuto inviare denaro e finanziare fondazioni benefiche realmente esistenti ed inerenti al mondo delle malattie neurologiche, area di studio di Derek Shepherd, come la Alzheimer's Association e la American Academy of Neurology Foundation.
Un personaggio è ispirato alla madre di Shonda Rhimes
Shonda Rhimes è la vulcanica mente che negli anni ha sfornato non solo Grey's Anatomy, ma anche altri show di grande successo come Le regole del delitto perfetto (2014) e Bridgerton (2020). Il suo attaccamento particolare al Seattle Grace Hospital è però evidente anche dal fatto che uno dei personaggi storici della serie è parzialmente ispirato a sua madre.
Si tratta della dottoressa Miranda Bailey, la quale, secondo quanto dichiarato dalla stessa Rhimes, con la madre condivide il carattere realista e pragmatico, perfetto per una vera leader.
Il dottor Shepherd avrebbe potuto avere un altro volto
Immaginare il Dottor Stranamore (o McDreamy in inglese) con un volto diverso da quello di Patrick Dempsey è quasi impossibile. Eppure la produzione aveva inizialmente opzionato l'attore Rob Lowe per interpretare la parte dell'affascinante neurochirurgo. Lowe declinò l'offerta per un altro progetto, facendo la fortuna di Dempsey e proiettandolo nel cuore di milioni di telespettatori.
Un'attrice ha partorito veramente dopo aver filmato il parto del suo personaggio
A volte la realtà emula la fantasia. L'attrice Sarah Drew era veramente incinta mentre filmava le scene del parto del suo personaggio, la dottoressa April Kepner, durante la dodicesima stagione della serie. Una volta terminate le riprese, Drew è entrata realmente in travaglio, dando alla luce sua figlia Hannah Mali Rose.
Lo show continuerà finché lo vorrà la protagonista
Anche se voci di corridoio sostengono che la stagione 17 possa essere l'ultima, il futuro di Grey's Anatomy è ancora aperto. Shonda Rhimes ha in passato dichiarato che avrebbe portato avanti la serie fino a che Ellen Pompeo, interprete di Meredith Grey, lo avesse voluto. E a quanto pare l'attrice non accenna a voler abbandonare questo ruolo ormai storico.
---
Fonte foto: Michal Jarmoluk da Pixabay
Commenti
comments