Durante il lockdown anche il portale delle cucine NEFF pubblica racconti, consigli, ricette... e il pane alle noci e birra è il più cliccato. Scopri come farlo!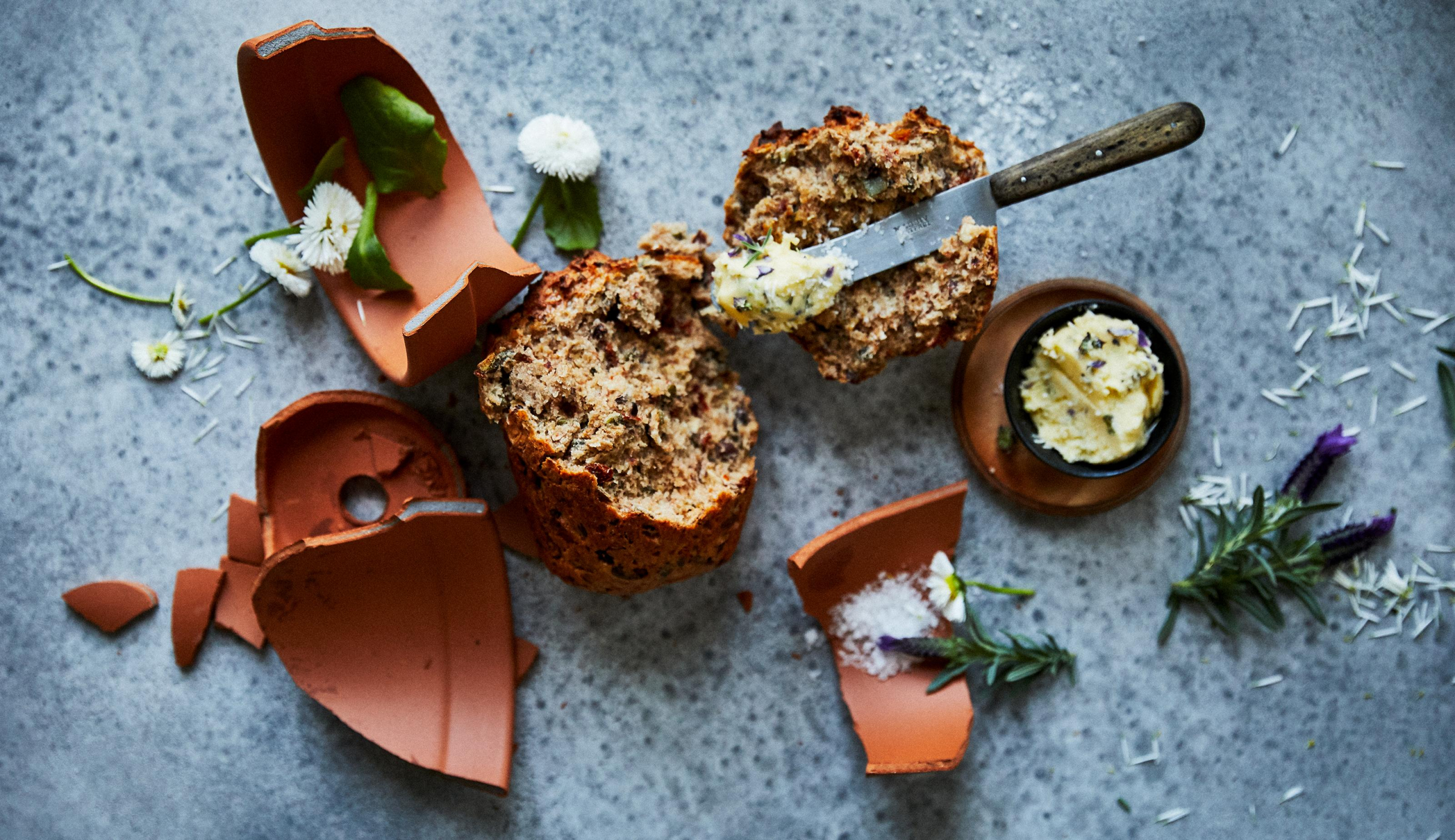 NEFF, marchio di elettrodomestici che da oltre 140 anni ispira tutti gli appassionati di cucina, da marzo dell'anno scorso ha messo a disposizione della sua community The Ingredient, il portale di consigli, racconti e ricette accessibile a tutti in maniera gratuita.
Nato dalla volontà del brand di mantenere unita la propria community di appassionati di cucina offrendo loro un social hub dedicato agli ingredienti, ai consigli, alle storie e alle ricette, The Ingredient si è rivelato una preziosa risorsa durante queste lunghe settimane di lockdown in cui moltissimi italiani sono ritornati ai fornelli avendo più tempo da dedicare all'arte della buona tavola.
I dati del sito confermano che è il mondo del pane e delle farine quello a cui gli italiani si sono dimostrati più interessati durante la quarantena. La tendenza alla home bakery dilaga dunque anche fra gli appassionati di cucina legati al mondo NEFF. La ricetta più consultata è quella del "Pane alle noci al profumo di birra"; sempre legate all'universo della panificazione anche le curiosità più lette: il pane perfetto e i consigli sulla cottura su pietra, rispettivamente al secondo e quinto posto. Il terzo e il quarto posto se li aggiudicano invece i consigli per produrre l'humus in casa e le tecniche di cottura al vapore.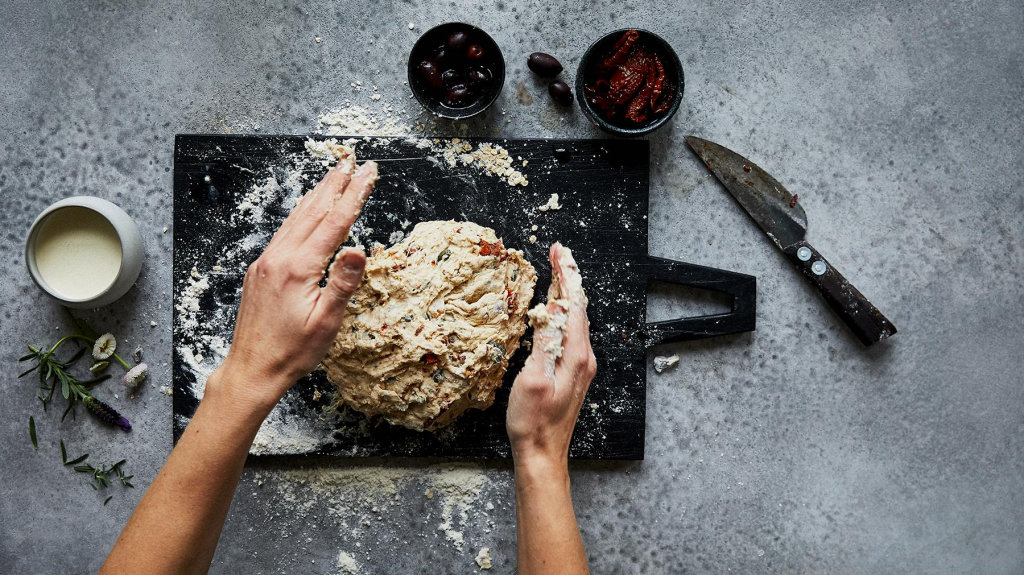 Pane alle noci al profumo di birra
Ingredienti per 4 porzioni
Per il burro
750 ml di panna a temperatura ambiente
Acqua molto fredda
Una manciata di fiori erbacei, ad es. lavanda, margherite, erba cipollina
Sale marino
Per il pane
50 g di noci
50 g di nocciole
50 g di semi di zucca
50 g di avena
50 g di pomodori secchi tritati
1 cucchiaio di olive tritate
275 g di farina di farro, tipo 630
2 cucchiaini di sale marino
1 bustina di lievito secco
1 cucchiaino di zucchero
1 pizzico di sale
1 bottiglia di birra chiara (330 ml), temperatura ambiente
Vaso da fiori di terracotta (ø 16 cm)
Olio d'oliva
Procedimento
Per il burro: metti la panna in un barattolo pulito con coperchio a vite. Avvita a fondo il coperchio e agita bene per circa 3 minuti fino a quando la panna si separa e le scaglie di burro sono chiaramente distinguibili.
Filtra il contenuto del barattolo con un colino e metti da parte il liquido (latticello) per consumarlo successivamente. Metti il burro in una ciotola di acqua ghiacciata e impastalo energicamente fino a formare una massa eliminando le tracce di latticello. Metti la massa di burro in una ciotola. Lava le erbe, scuotile per asciugarle, tritale e uniscile al burro con un pizzico di sale. Metti il burro ai fiori erbacei in un contenitore sigillato e conserva in frigorifero fino a poco prima di servire.
Per fare il pane: impasta tutti gli ingredienti con 200 ml di acqua tiepida e la birra fino a ottenere un bell'impasto, quindi lascia lievitare in un luogo caldo per circa 2 ore.
Inumidisci velocemente il vaso di terracotta e rivestilo con carta da forno. Mettici dentro l'impasto. Lascialo lievitare di nuovo in un luogo caldo.
Fai dei tagli nell'impasto e cuoci il pane.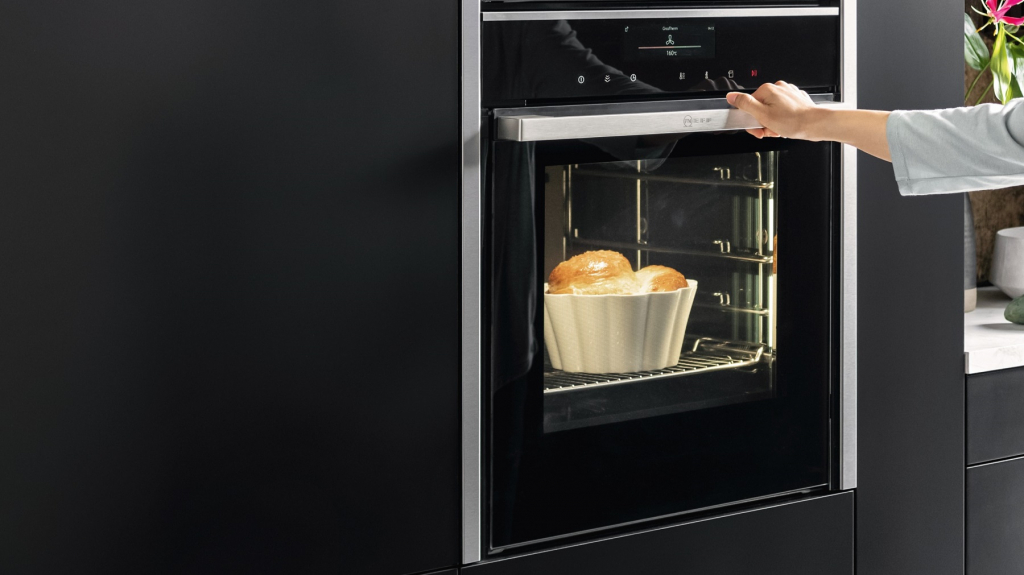 Se hai un forno NEFF:
preriscalda il forno a 200 °C con CircoTherm® e cuoci il pane sul ripiano più basso del forno per 30 minuti con vapore medio a livello 3. Spegni il vapore e inforna per altri 40-45 minuti a 180 °C.
Se hai un altro forno:
preriscalda il forno a 250 °C e cuoci il pane sul ripiano più basso per 20 minuti a 220 °C ventilato. Quindi metti in forno una pirofila di acqua con il pane, abbassa la temperatura a 180 °C e cuoci il pane per altri 40 minuti.
Fai raffreddare il pane e servi con il burro alle erbe.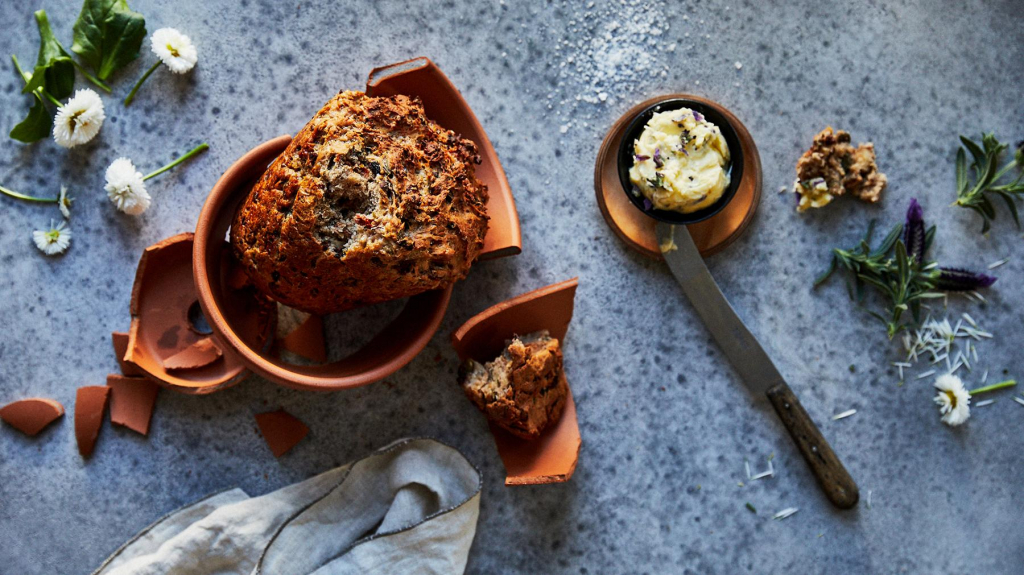 Commenti
comments