Il Mudec, Museo delle Culture di Milano, ospita la mostra "Barbie - The Icon", un tributo alla bambola più famosa del mondo diventata simbolo della bellezza pop.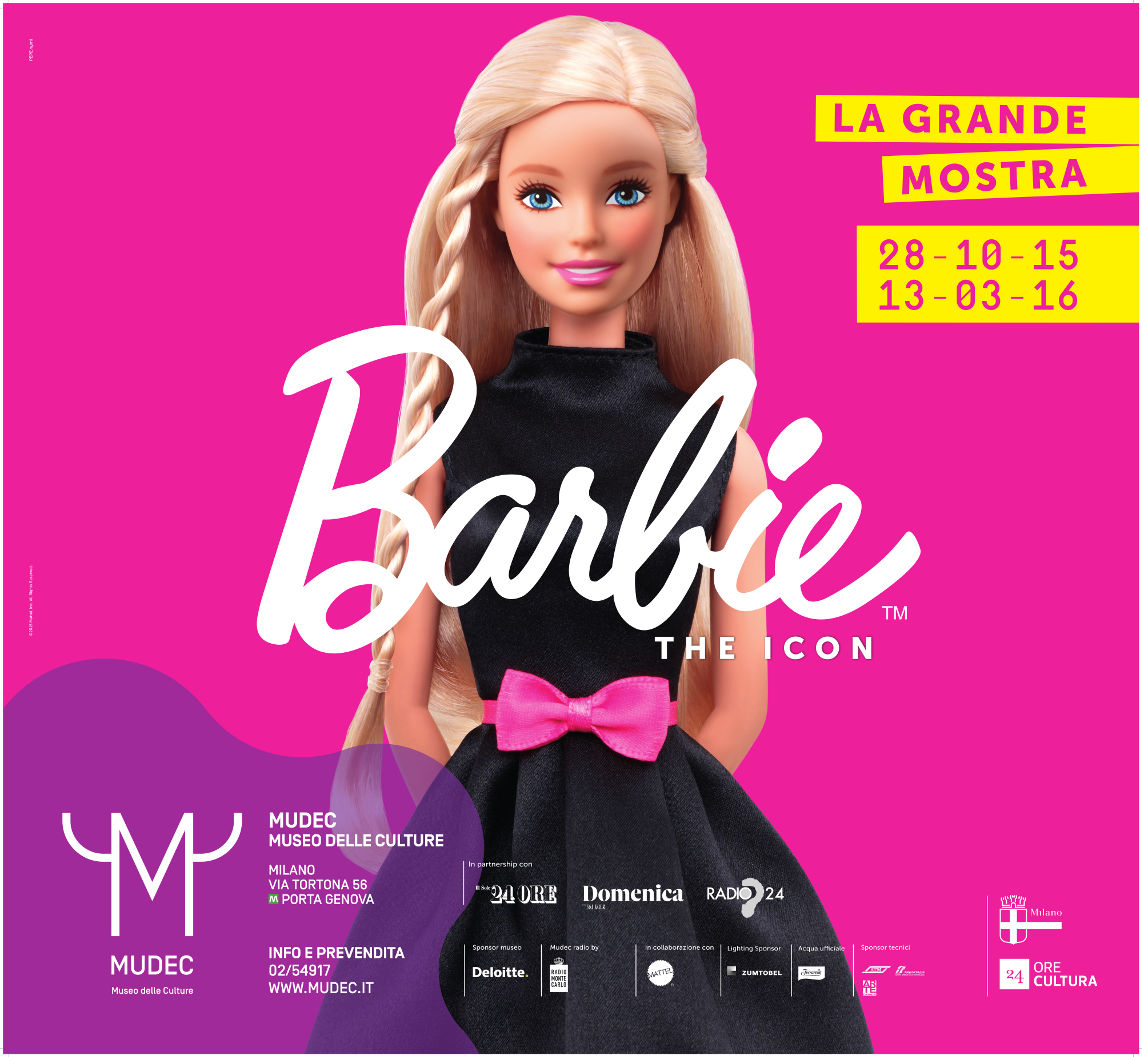 Dal 28 ottobre al 13 marzo, al Mudec, accanto a Gauguin, arriva "Barbie – the Icon", omaggio all'icona che ha visto crescere generazioni nel mondo per 50 anni.
Al museo delle culture di Milano, la bambola più famosa del mondo diventa protagonista, ponendo l'accento su tutti i cambiamenti estetici e culturali che sono avvenuti durante i suoi 50 anni di vita. La mostra si pone come una specie di viaggio realizzato all'interno della vita di Barbie, creato grazie alla presenza di centinaia di pezzi che racconteranno questo percorso.
Per quanto riguarda il mondo della moda, indimenticabile la sfilata-evento di Moschino by Jeremy Scott con le modelle in passerella ispirate a Barbie.
L'evento mette in luce l'icona della bellezza pop, facendo anche attenzione alle sostanziali trasformazioni subite dalla società e di conseguenza anche da Barbie: si indaga quindi su aspetti legati ad antropologia, colori, fashion e mestieri.
Commenti
comments