Fidenza Village festeggia il Capodanno Cinese con tantissime iniziative che andranno avanti fino al 29 gennaio. L'Anno del Dragone verrà celebrato a regola d'arte dal shopping outlet, che in questa occasione lancia anche la versione cinese del suo sito web.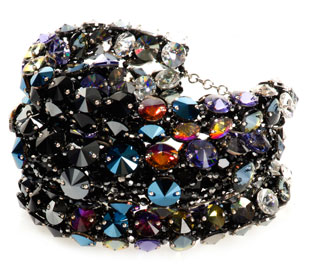 Fino al 29 gennaio, il Fidenza Village festeggerà il Capodanno Cinese con tante iniziative ad hoc. Passeggiando tra gli alberi di Mandarino Cinese, le boutique allestiranno le vetrine per festeggiare l'Anno del Dragone. Per le più appassionate di shopping, alcuni negozi presenteranno prodotti in edizione speciale per celebrare questo nuovo anno.
Non dimenticate il vostro biscotto della fortuna che consentirà di vincere shopping voucher da utilizzare nel Villaggio e una cartolina per partecipare all'estrazione di un volo A/R per la Cina offerto da Cathay Pacific.
Inoltre per gli amanti della tecnologia è disponibile un App gratuita per iPhone e Android chiamata "Chic Dragon", che offre in esclusiva ai visitatori l'esperienza della realtà aumentata all'interno del Villaggio stesso. L'animazione include effetti speciali touch screen che consentono di sorvolare tutto il villaggio e di poter condividere l'esperienza con i propri amici tramite Facebook, Twitter, email e SMS, inviando il link del sito web Chic Outlet Shopping®.
Sarà possibile partecipare ai festeggiamenti per il "Chinese New Year" anche presso gli altri otto Villaggi della collezione Chic Outlet Shopping® presenti in tutta Europa: Ingolstadt Village (Monaco di Baviera), Wertheim Village (Francoforte), Maasmechelen Village (Bruxelles/Anversa/Colonia), Bicester Village (Londra), La Roca Village (Barcellona) e Las Rozas Village (Madrid).
Inoltre La Vallée Village (Parigi) presenterà dal 21 gennaio fino al 19 febbraio l'esposizione "Between Fashion and Culture" presso la galleria d'arte moderna Espace La Vallée Village. Gli studenti della prestigiosa scuola di design parigina "Esmond" reinterpreteranno in chiave moderna i tradizionali costumi della tradizione imperiale Cinese.
Presso Kildare Village (Dublino) saranno invece presentate numerose iniziative nel weekend tra il 28 ed il 29 di gennaio. Il 29 verrà rappresentata l'opera Turandot di Puccini, basata sulla storia dell'Imperatrice di Pechino delle vecchie dinastie della Cina. Commissionata per l'evento all'"Opera in the Open" in occasione del Dublin Chinese New Year Festival 2012. A.R.
Segui Fashion Times su Facebook e Twitter
Iscriviti alla NEWSLETTER di Fashion Times
| | | | |
| --- | --- | --- | --- |
| Swarovski | | Pal Zileri | |
Commenti
comments