tale of tales
La voluttuosa attrice messicana star del "Racconto dei Racconti" di Matteo Garrone ha fatto un'apparizione acclamata sul Red Carpet. La quasi cinquantenne più innamorata che mai non si separa mai del marito. Che sia quello il segreto?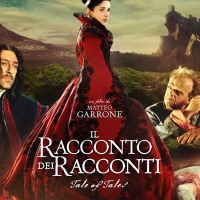 E' ufficiale: l'Italia ha tutte le possibilità di aggiudicarsi la Palme d'Or. "Tale of Tales", ("il Racconto dei Racconti") di Garrone è stato acclamato con ben sette minuti di applausi. Un successo non atteso dopo l'accoglienza tiepida del film.
Giovedì 14 maggio è stato il grande giorno di Matteo Garrone. L'attore italiano in concorso ha presentato il suo colossale "Tales of Tales" con Vincent Cassel e Salma Hayek. Altro film presentato ieri, Mad Max Fury di George Miller.