Il running ai tempi del COVID19.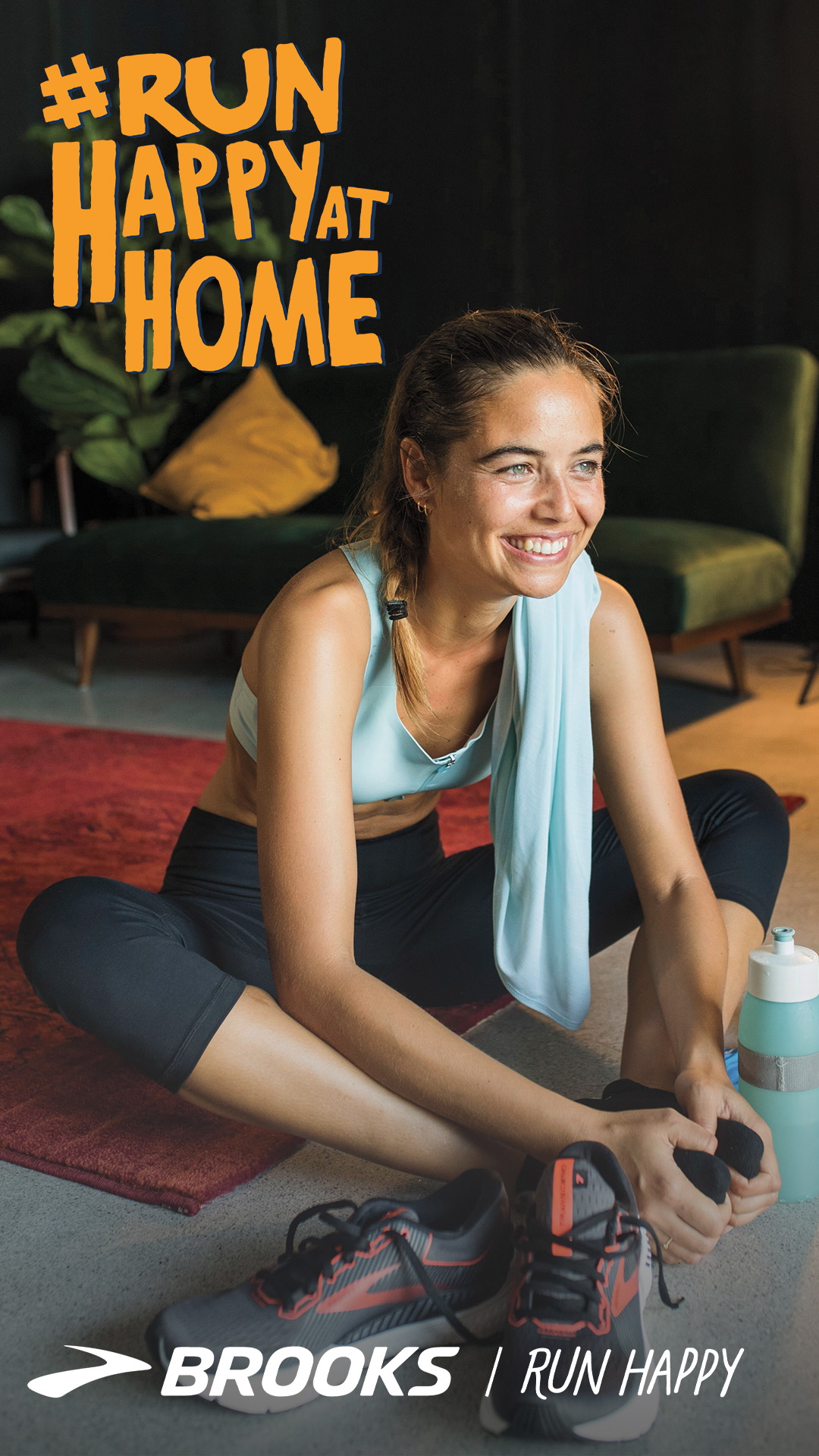 Benvenuti nel mio mondo.
In questo periodo di quarantena totale causa CODIV 19, e di caccia all'untore (IL RUNNER), io (e altre nella medesima situazione) sono forse l'unica persona che non soffre della reclusione forzata e del fatto di dover rinunciare alla corsa.
Questa scelta imposta l'ho subita e vissuta a denti stretti dal mese di luglio dello scorso anno, causa diagnosi di un tumore al seno. Riuscite ad immaginare? In un minuto vedere tutto il vostro mondo cadere come un castello di carte, basta certezze, basta programmi, basta viaggi, basta scarpe da corsa, perché il tuo obiettivo principale da ora in avanti sarà di guarire, se ti viene concesso perché non è mica scontato, e hai voglia di ripeterti che "no ma io non smetterò mai alla corsa, io anche solo pochi kilometri li farò tutti i giorni, non la darò mai vinta al cancro".
E invece, presto ti rendi conto che le cure ti tolgono anche le forze, non l'entusiasmo e la voglia di fare, ma la forza, quella si. Questa è la cosa terribile, tu vorresti fare ma il tuo corpo non risponde. Fatichi a salire le scale, arrivi al secondo piano con la lentezza di un bradipo e sei convinto di aver compiuto un'impresa, peccato che alla porta di casa tua manchino ancora tre piani e tu non hai più fiato e le gambe non ti reggono. Ti devi sedere e aspettare che le forze ti tornino per arrivare all'ascensore e rinunciare ai principi del maratoneta che fino a ieri sono stati il tuo pane quotidiano.
In realtà dopo l'operazione e la chemio avevo ripreso a correre, piano, monitorata a vista dal mio coach. Ero riuscita perfino a correre ben 5 kilometri tutti di fila.
Errore. Grave errore.
Avrei dovuto iniziare lentamente per evitare noiose lesioni o peggio, fratture, ma tant'è che avevo bisogno di una gratificazione al mio EGO post battaglia, e cosi è stato. Poi però giusto poco dopo l'inizio della quarantena causa COVID19, mi hanno iniziato a fare la radioterapia.  Rush finale di questa avventura, 25 sedute tutti i giorni e ciao forze e ciao corsa. Di nuovo.
Lo confesso, anche in quarantena una mattina sono uscita a correre all'alba, da sola con guanti e mascherina… venti minuti filati di corsa al parco, la fatica non potete immaginare, ma anche la gioia di riprendere e di essere di nuovo padrona di me stessa e del mio corpo. I dolori a ginocchia e tendini, il sudore e la gioia delle endorfine, insomma il paradiso a portata di mano, ma anche il senso di colpa, gli sguardi cattivi dalle finestre e dalle auto, la paura di essere contagiata da chi non si è dimostrato prudente come me e poi, non dimentichiamo che la chemio così come ora la radio mi hanno fortemente debilitata e rese facile bersaglio di un qualunque tipo di virus.
E allora basta corsa, per quanto condanno chi taccia i runner di untori del COVID 19, ho appeso le scarpe al chiodo, almeno fino a quando non torneremo a poter fare quello che più amiamo in totale sicurezza e libertà. E siamo proprio noi runner, maratoneti di lunga data a dover dare l'esempio. Se ami la corsa, rinunciare ad uscire e rispettare la quarantena, soprattutto rispetta gli altri.
Poi sono scelte soggettive e fino a prova contraria siamo in una democrazia, quindi ognuno è libero di fare quello che si sente.
Fermarsi per me significa sacrificio ma anche rispettare il mio fisico e quando finirò anche la radioterapia (5 sedute ad oggi ancora da fare), allora il ritorno alla corsa sarà ancora più bello.
Nel frattempo, godiamoci la pausa da quarantena, lettura, pilates, yoga, TV, Netflix, esercizi per la core stability e vediamo cosa ci propongo le aziende sportive che anche se di gare e di corse outdoor in questo periodo ce ne sono poche, attività e proposte virtuali non mancano.
Brooks Running per esempio, dà il via al programma #RunHappyAtHome
Un vero e proprio movimento che ha l'obiettivo di ispirare tutti, runner e non solo, ad essere attivi a casa e con lo stesso entusiasmo di sempre.
La strada per tornare a correre all'aperto è probabilmente ancora lunga. Proprio per questo #RunHappyAtHome intende coinvolgere tutta la sua running community con una serie di iniziative sui social network con l'obiettivo di rimanere connessi, condividere, sorridere e non smettere di credere che il tenersi attivi sia il modo più efficace per ritrovare la parte migliore di sé stessi.
"Sappiamo che rimanere in casa è un gesto utile e importante per tutta la comunità e per tutti noi. Quando questo momento sarà passato vorremmo nuovamente correre tutti insieme, e lo faremo ancora più felici di prima" – sottolinea il CEO Jim Weber.
Come far parte della community #RunHappyAtHome e conquistare la propria medaglia
Partecipare è semplicissimo. Basta svolgere il proprio allenamento quotidiano di workout, accettare le sfide che Brooks lancia sul proprio canale Instagram oppure è possibile dar spazio alla propria creatività: correre 1km in cucina, 10 km in giardino o, perché no, una maratona sul proprio terrazzo!
Registrando il proprio allenamento sulla pagina dedicata: https://www.brooksrunning.com/it_it/run-happy-at-home/it/
sarà possibile ricevere una medaglia virtuale nuova ogni settimana. Quindi più allenamenti si faranno, più medaglie da collezionare si potranno condividere con i propri amici.
Inoltre, non appena sarà consentito, sarà possibile ritirare un regalo firmato Brooks presso i rivenditori autorizzati.
L'appello a partecipare è rivolto a chiunque, dai runner agli amanti del divano: tutti sono invitati a condividere le proprie attività happy con l'hashtag #runhappyathome e il tag @brooksrunningit.
E non è finita qui…
Brooks Running invita la grande community dei runner a prendere parte al Run Happy Hour, appuntamento settimanale in diretta sul canale ufficiale Instagram Brooks Running Italia.
Ospiti d'eccezione ed esperti del running si confronteranno sui temi legati alla corsa, agli allenamenti indoor, alimentazione e molto altro. Verrà dato ampio spazio a tutte le domande e le curiosità dei partecipanti che potranno proporre prima e durante la diretta.
Dettagli e maggiori informazioni sul programma #RunHappyAtHome QUI e sul canale ufficiale Instagram @brooksrunnigit.
Mentre invece l' ASICS Innovation Summit sfrutta la realtà virtuale per presentare le tre scarpe performance ASICS più avanzate di sempre.
Tre nuove scarpe rivoluzionarie per aiutare e proteggere gli atleti: la scarpa da running per lunghe distanze METARACER TM, la scarpa da pallavolo METARISE TM e la scarpa da pista senza chiodi METASPRINT TM per velocisti d'élite. Come tutte le innovazioni ASICS, anche queste scarpe sono progettate per aiutare gli atleti a raggiungere il massimo delle proprie prestazioni ed, allo stesso tempo, proteggerli.
la METARACERTM è la scarpa da running da lunghe distanze più avanzata di ASICS, con la energy-saving GUIDESOLETM technology combinata ad una piastra in carbonio stabilizzante.  La METASPRINTTM è la scarpa da pista senza chiodi di ASICS; più leggera della maggior parte delle calzature da sprint, la suola a nido d'ape offre maggiore trazione e trasferisce potenza ad ogni passo per una maggiore velocità.
The METARISETM è una scarpa indoor rivoluzionaria progettata per la fase di attacco che offre ai giocatori di pallavolo un aumento del 3% in più per i salti verso l'alto.
In questo momento, il potere edificante del movimento e dello sport è più importante che mai; l'Organizzazione mondiale della sanità afferma che l'attività fisica è un modo importante per le persone di far fronte alle restrizioni ed alla distanza sociale imposta.
Le tre nuove scarpe sono presentate nella colorazione Sunrise Red, simbolo di speranza, passione e dedizione e che celebra la città di Tokyo. "Queste tre nuove calzature proseguono la migliore tradizione ASICS: aiutano gli atleti a ottenere prestazioni migliori, ma allo stesso tempo proteggono", ha dichiarato Kenichi Harano, Executive Officer and Senior General Manager presso l'ASICS Institute of Sport Science. "L'innovazione è al centro del DNA di ASICS dal 1949, quando il nostro fondatore Kihachiro Onitsuka decise che il potere dello sport poteva aiutare a trasformare la vita dei giovani nel Giappone devastato dalla guerra. Kihachiro Onitsuka capì che il potere dello sport avrebbe potuto aiutare i bambini a superare le sfide e le difficoltà dopo la seconda guerra mondiale.
"Da allora, che si tratti di un anno in cui sono previste competizioni d'élite oppure no, ASICS ha continuamente innovato per dotare gli atleti di tutti i supporti di cui hanno bisogno per migliorare le proprie prestazioni, e farlo in sicurezza. Questo è il vero spirito di ASICS. "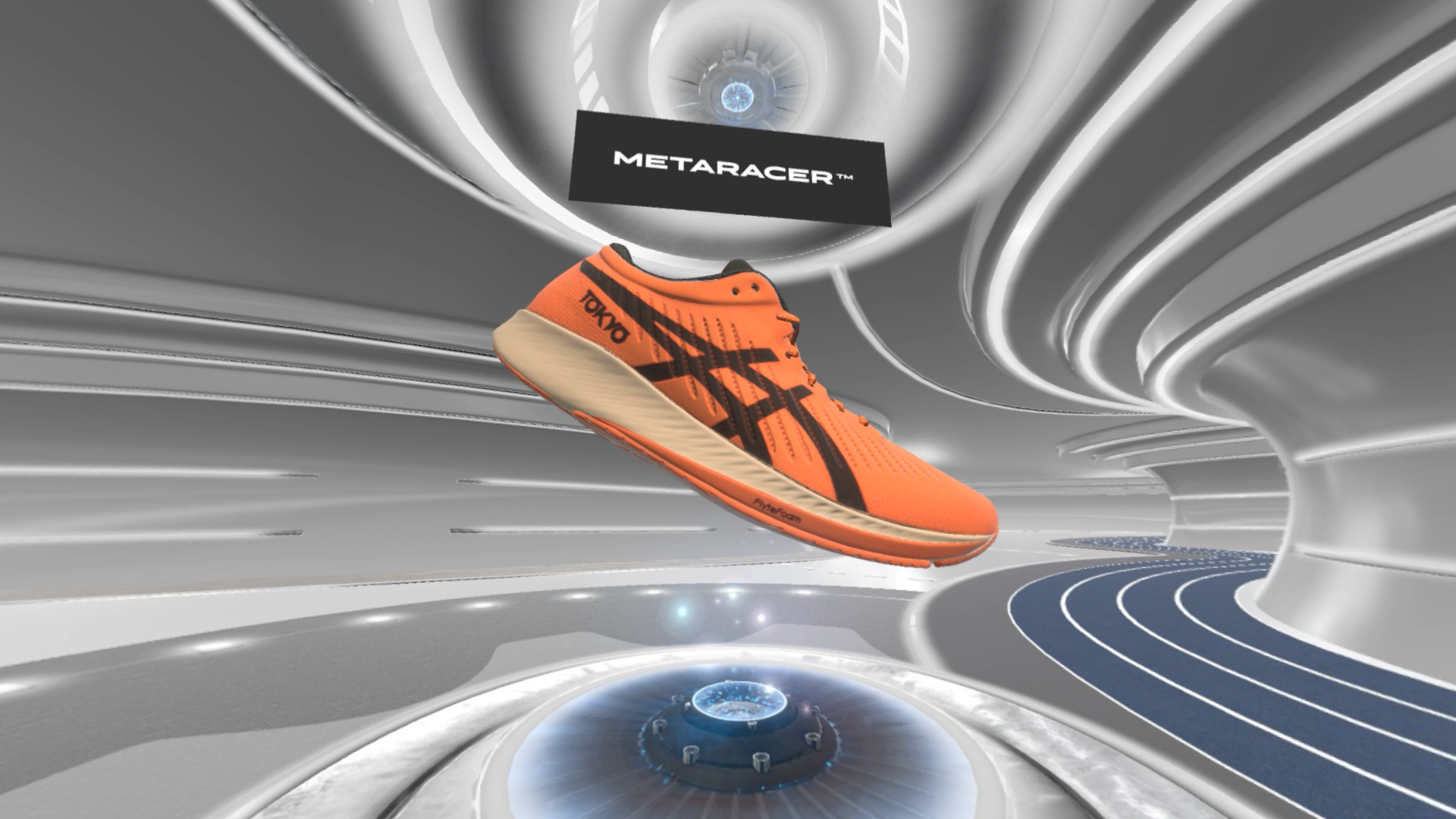 Inizialmente il progetto sarebbe stato quello di annunciare le nuove scarpe in occasione dell'ASICS Innovation Summit che si sarebbe dovuto tenere a Tokyo, l'azienda ha in seguito deciso di presentare i nuovi prodotti innovativi utilizzando un video disponibile sul canale YouTube del brand. Media, atleti e appassionati di tutto il mondo possono scoprire le tre nuove scarpe da vicino e in modo personale – visitando in modo virtuale i laboratori dell'ASICS Institute of Sport Science. L'Istituto è la casa dell'innovazione ASICS a Kobe, in Giappone, con scienziati, ingegneri e designer che lavorano costantemente per sviluppare una tecnologia che aiuti gli atleti a gareggiare in sicurezza al meglio delle proprie capacità.
"Riteniamo che ora, più che mai, sia davvero importante sottolineare l'impatto positivo dello sport sugli individui e la società in generale: l'esercizio fisico migliora le persone, in modo che raggiungano una mente sana attraverso un corpo sano. E quale modo migliore per mostrare l'innovazione ASICS che portare le persone in un laboratorio di innovazione virtuale dove nasce la nostra tecnologia?", ha dichiarato Yasuhito Hirota, President & Chief Operating Officer di ASICS.
Commenti
comments