Puma presenta l'originale sneaker da training Fierce dal sapore decisamente minimal. Quattro varianti decisamente cool.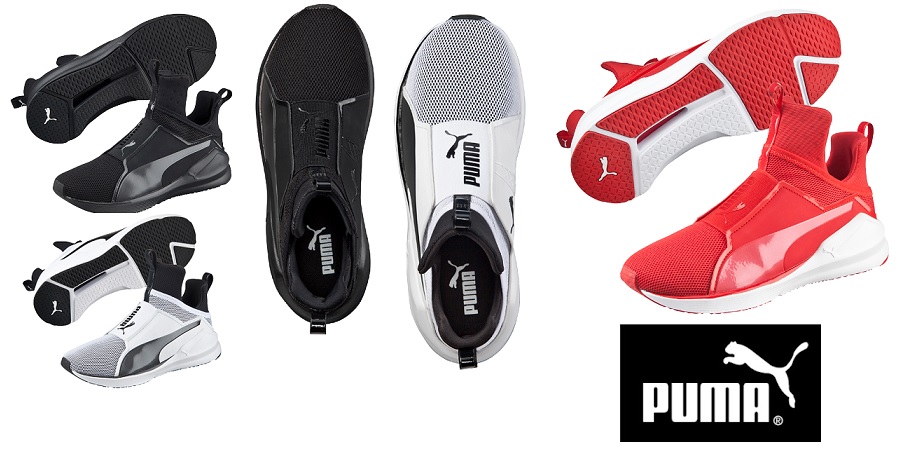 Nuova brand campaign che ha come protagonista la bella Kylie Jenner, volto giovane e brillante scelto per una scarpa che lascerà sicuramente il segno, non ci sono dubbi.
Puma negli ultimi tempi si sta muovendo decisamente bene, conquistando sempre più terreno sia in ambito sport che lifestyle.
Molte release, una collaborazione con Rihanna che di certo sta portando i suoi frutti ed un'evoluzione stilistica di tutto rispetto, ecco gli ingredienti chiave di questo successo.
"PUMA si sta concentrando molto sul pubblico femminile, in particolare sul mondo del training e fitness e questa campagna collegata al lancio della nuova Fierce ne è la dimostrazione" ha dichiarato Adam Petrick, Global Director of Brand and Marketing di PUMA.

Andiamo a scoprire più da vicino questa favolosa Fierce.
Ci troviamo davanti ad una sneaker dal gusto decisamente minimal con una tomaia molto particolare. Design performante a stivaletto medio alto, con strato a gabbia per una vestibilità sicura. La tomaia è in rete traspirante per donare al piede il massimo confort. Una scarpa progettata per essere funzionale senza assolutamente perdere in stile.
Troviamo inoltre un'intersuola ammortizzante, delle scanalature flex groove che attraversano la suola in gomma e dei rinforzi posti sulla parte mediale e laterale per supportare ogni movimento rendendolo veloce e dinamico.
Un vero gioiello non c'è che dire.
Questa favolosa release è disponibile in quattro brillanti colorazioni: Black, White-Black, Quarry-White-Silver, High Risk e Red-White. Assolutamente da non perdere…parola di ILoveSneakers!
Commenti
comments