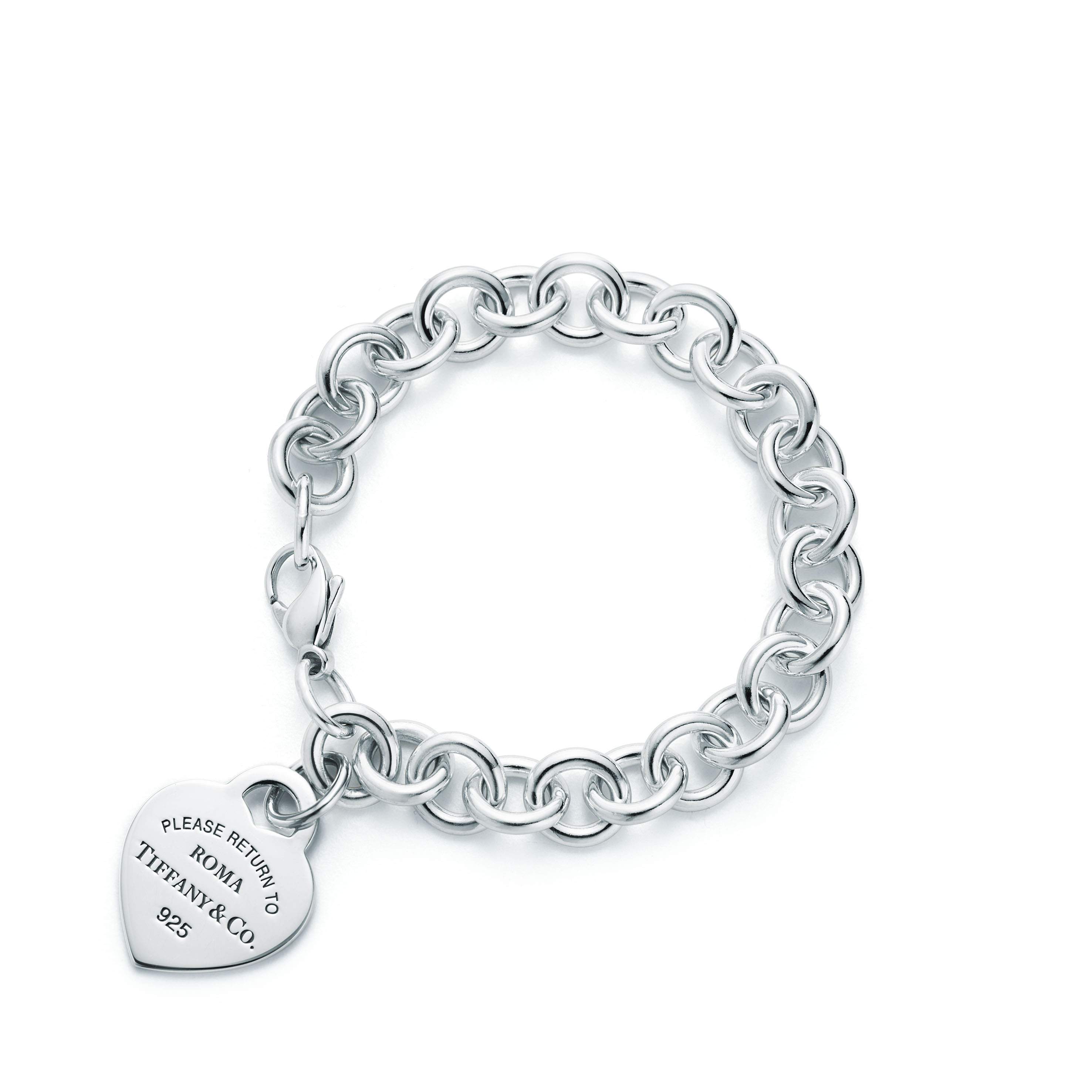 Tiffany & Co. viaggia da Milano a Roma per un bracciale Limited Edition dell'iconica collezione Return To Tiffany: un cuore in argento con inciso il nome della città eterna "Please Return To Roma". Un bracciale venduto in edizione limitatissima e disponibile solo fino ad esaurimento.
Un'ispirazione che arriva direttamente dal famosissimo portachiavi nato nel 1969 con inciso "Please Return to Tiffany & Co. New York" e con un numero di registrazione, per riunire proprietario e portachiavi proprio da Tiffany.
Ancora oggi Tiffany ci invita a tornare in un luogo mitico, pieno di ottimismo, bellezza e amore. Questo bracciale rappresenta la gioia e il piacere di una visita da Tiffany.