Si chiama The Scuba Couture la collezione Autunno-Inverno 2014/2015 presentata da Clips, per un'immersione nel mare delle infinite combinazioni della moda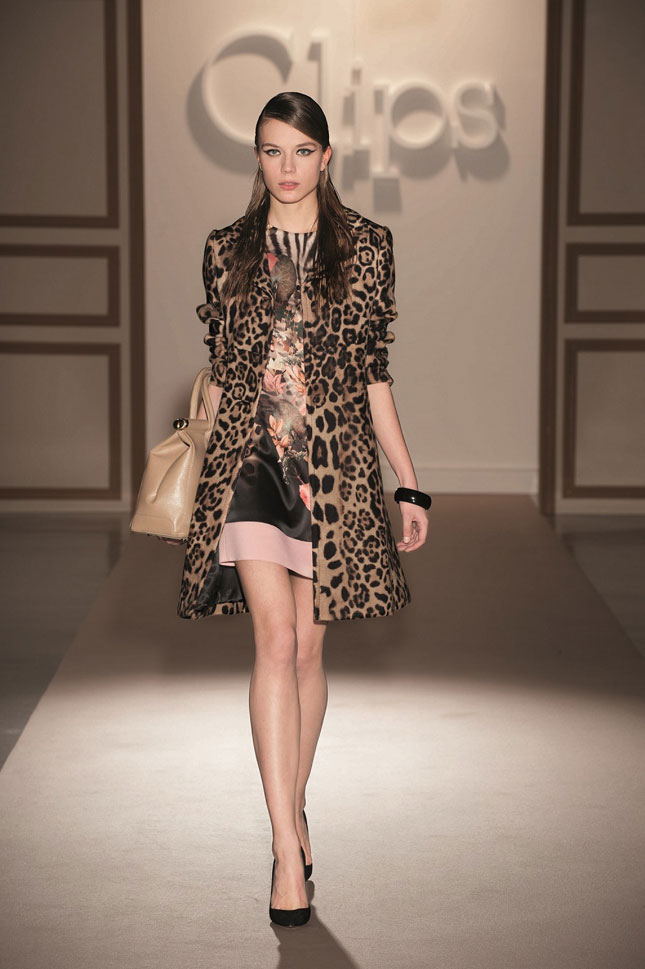 La donna Clips esplora nuovi mondi e s'immerge senza timore nel mare delle infinite combinazioni che nascono dall'incontro tra moda e tecnologia nella collezione Autunno-Inverno 2014/2015. Nasce così la "scuba couture", dove la tecnica incontra la tradizione, giocando con le textures – opache e lucide, lisce e ricamate – e con la tridimensionalità dei materiali.
| | |
| --- | --- |
| Clips Autunno-Inverno 2014/15 | |
Tre mood diversi uniti però da un fil rouge che è il neoprene. Bianco, nero e blu cina si mescolano nella linea Urban Grafic. Da soli o combinati tra loro, questi "color block" danno vita a linee nette e pulite, tagli geometrici e volumi compatti. Forme morbide per i capispalla mentre gli abiti scivolano sul corpo senza segnarlo; le cuciture a vivo volutamente evidenziate, e le zip a vista rendono più ironico e grintoso l'abitino in jacquard di lana pied de poule.
Glamour Sporty Daily: il gioco tra mix di tessuti diversi continua e si accentua nella seconda parte di questa collezione. Nelle maglie in pizzo nero si inseriscono dettagli a costine su polsini e scolli, richiamando lo stile sportivo di felpe e tute.
| | |
| --- | --- |
| Clips Autunno-Inverno 2014/15 | |
Tubini, abiti bustier, lavorazioni in pizzo su fodere color carne dall'effetto nude look, top di tulle. Clips torna ai must have con la linea Romantic Mood. Il nero la fa da padrone, ma sempre o quasi in abbinamento a due colori che caratterizzano tutti i capi di questa serie: il rosa cipria e il verde scuro. Due tonalità che si alternano a tratti, e si uniscono poi nella fantasia dal gusto autunnale e vagamente malinconico di fiori e foglie. A.R.
Resta sempre aggiornato! Iscriviti alla Newsletter di FASHION TIMES
| | |
| --- | --- |
| Clips Autunno-Inverno 2014/15 | |
Commenti
comments