A fare da protagonista alla campagna uomo di Louis Vuitton, è l'attore belga Matthias Schoenaerts. Noto per il ruolo accanto all'oscarizzata Marion Cotillard nel film "Rust and Bone", è anche stato premiato con il Premio César come attore più promettente del 2013.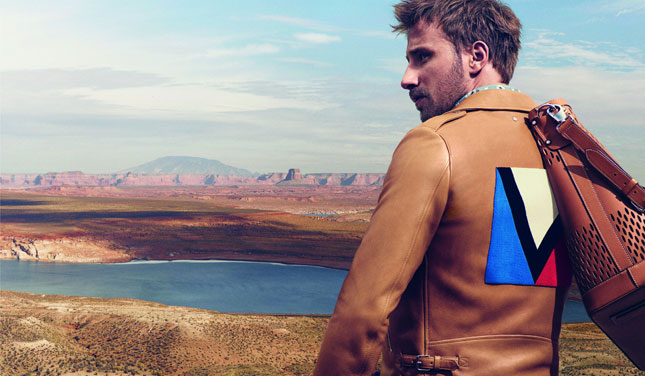 Ha ricevuto il César come più promettente del 2013. Che Matthias Schoenaerts sia una rivelazione, non c'è alcun dubbio. Oltre al talento dimostrato anche accanto a Marion Cotillard nel film di Jacques Audiard "Rust and Bone", l'attore belga è senza dubbio uno degli uomini più sexy del momento! Non a caso, è stato scelto anche per il film "Suite Française" in cui reciterà con Michelle Williams, e per "Far From The Madding Crowd" con Carey Mulligan.
| | |
| --- | --- |
| Matthias Schoenaerts per Louis Vuitton Primavera-Estate 2014 | |
Nuovo protagonista della campagna maschile di Louis Vuitton, viene ritratto da globe trotter solitario. Nelle immagini infatti cala i panni di un viaggiatore che da solo, zaino in spalla, si lascia immortalare sulle sponde della diga del Glen Canyon in Arizona, dal fotografo Mikael Jansson.
In viaggio con lui, le borse Sirius e Cabas East/West della collezione Primavera-Estate 2014 di Louis Vuitton disegnata da Kim Jones. E.L.
Resta sempre aggiornato! Iscriviti alla Newsletter di FASHION TIMES
| | |
| --- | --- |
| Matthias Schoenaerts per Louis Vuitton Primavera-Estate 2014 | |
Commenti
comments