La fashion week non è solo eventi per pochi eletti, macarons prosecco e posti standing! Ogni tanto ci si diverte pure. Sì sì, giuro! Come per gli eventi speciali ideati da Happiness per la Milano Fashion Week. Performances live, tattoos, Food Truck, ospiti specialissimi, e un compleanno da festeggiare: i 50 anni della Pink Panther! Vi dice nulla?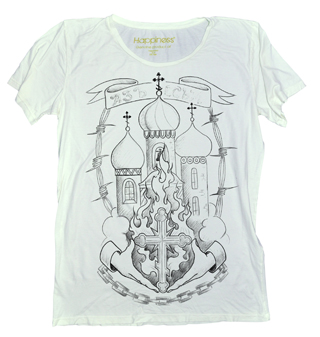 Basta con i macarons da prima fila e i posti standing. I famosi standing… i posti creati per poter riempire la sala dello show, in una posizione in cui non si vede e non si vedrà assolutamente nulla di nulla (a meno che non si è alti 1 metro e 90) ma solo per poter dire "ah la sfilata di Prada? Io c'ero!" taggandosi sui vari social network…
Ebbene sì, per tanti è questa la Fashion Week. Sei totalmente out se non hai sofferto di torcicollo almeno ad una sfilata, facendoti calpestare da una centinaia di fotografi impazziti e di blogger accanite, e forse, anche insultare da qualche addetto alla sicurezza tutti muscoli e niente cervello, sull'orlo della crisi di nervi per via di un'organizzazione regolata al minimo dettaglio, che se ne andrà al vento non appena si accenderanno le luci della sfilata.
No non sono cinica. Beh forse un po'. Ma lo scopo di questo pezzo è quello di fare luce su un dato di fatto: la Fashion Week non è solo questo. E non è dedicata solo a chi pensa che l'importante sia di andarci con il look giusto da fashion victim. A costo di non far nulla. A costo di perdere il tacco delle Jimmy Choo correndo da una sfilata all'altra, a costo di svenarsi per andarci con l'ultima borsa griffata alla moda, a costo di prendere l'acqua con il giacchino in coccodrillo, a costo di morire di freddo con un top trasparente e una gonna a ruota mini.
No, la Fashion Week è anche sinonimo di allgeria, divertimenti e di eventi da capogiro. Come quelli ideati da Happiness. Il brand ce l'ha con tutti, proprio tutti! Ed è deciso a farci passare un week end intero all'insegna del delirio più totale. Per il suo grande ritorno a Milano presenta l'evento BACK TO MILAN.
Nel cuore di via Tortona, un gigantesco loft industriale ospiterà, non solo le nuove collezioni (giusto per non dimenticare che qui si parla di moda) ma anche gli amici di Happiness, celebrities e performers artistici.
Quindi. Dove iniziare… Forse dalla fantastica crew di tatuatori a dispozisione anche per operare su bravi volontari: tatuatori come Matteo 'Maui & SOS' Maresi, Giancarlo 'La mano di Zio' Affri e Daniele 'Danni Boy' Bianucci o ancora Steven Rorschach del Freaky Horror Tattoo di Rimini.
Nomi illustri guidati dalla supervisione di Nicolai Lilin. Quest'ultimo ha anche creato in esclusiva per Happiness una capsule collection con disegni sensazionali. Felpe e t-shirt con grafiche provocatorie e assolutamente top tutte da scoprire, e da comprare poi of course nei negozi My Closet o presso i migliori rivenditori del brand.
Ma non è tutto! Parliamo di sport con gli atleti del Krav Maga, disciplina militare e di autodifesa israeliana, le sessioni di CrossFit a cura di Fabrizio Iacorossi e la partecipazione di Vittorio Brumotti accompagnato da Giorgia Palmas, all'interno del concept vintage Happiness Gym!
Food ovviamente con ospiti mica da ridere… Re del Food Truck firmato Happiness, il famoso e sexy (sì sì sexy) chef stellato e giudice di Masterchef Carlo Cracco!
L'occasione anche per scoprire la nuova collezione donna Primavera-Estate 2014 con tante novità tra le quali una capsule collection con il gruppo londinese Smiley.
Infine …. chi si vuol perdere il cinquantesimo anniversario della Pantera Rosa??? Personalità internazionale e adorata da tutti, alla quale Happiness ha dedicato una special collection da paura con t-shirt divertenti tutte da collezionare, e ovviamente da indossare! E.L.
Resta sempre aggiornato! Iscriviti alla Newsletter di FASHION TIMES
Commenti
comments