Continuano i video di "A Gipsy in the Kitchen" su QVC. Non solo ricette. Alice, la nostra deliziosa food blogger, ci porta in giro per fiere ad incontrare alcuni chef e scoprire le loro ricette più alettanti! Un tuffo leggero e divertente nell'universo della "nouvelle (e non) cuisine".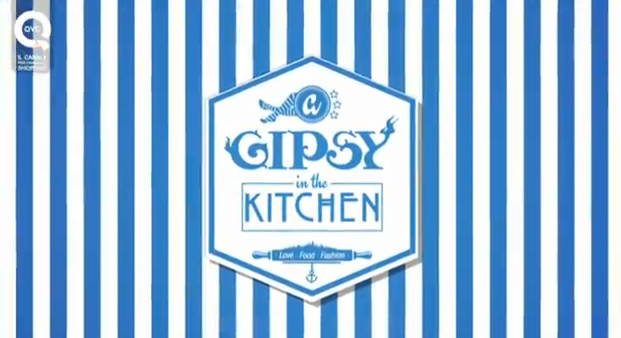 Nei nuovi episodi di "A Gipsy in the Kitchen" su QVC, Alice lascia la sua bellissima cucina e ci porta con sé, alla scoperta dei segreti di numerosi chef.
Nuove esperienze culinarie, idee e trucchi per sublimare e riuscire al meglio anche le ricette più famose e classiche come la carbonara, nonché segreti per stupire i vostri commensali con piatti esclusivi.. lasciatevi guidare dalla giovane e talentuosa Food Blogger del momento, per un piacevole momento dedcato ai piaceri dei sensi. E.L.
Sempre aggiornato sulle nuove tendenze | Newsletter FASHION TIMES
Commenti
comments