moschino cheap and chic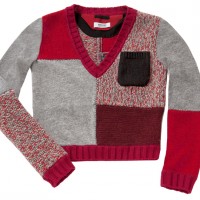 Don't Waste Fashion! Moschino Cheap and Chic grida al mondo di non perdere di vista la moda, introducendo il primo di una serie di progetti eco-friendly che verranno lanciati su moschinoboutique.com Pwered by YOOX Group.
Come non si può essere Cheap and Chic con un abito del genere! Lo sa bene Pixie Lott che ha scelto di esibirsi, per un'occasione tutta speciale, indossando un abito-papavero firmato Moschino.