Don't Waste Fashion! Moschino Cheap and Chic grida al mondo di non perdere di vista la moda, introducendo il primo di una serie di progetti eco-friendly che verranno lanciati su moschinoboutique.com Pwered by YOOX Group.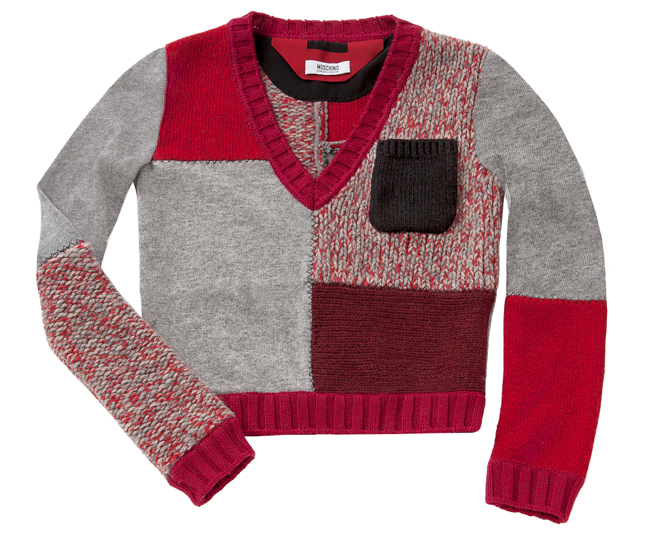 Servirsi di materiali di scarto come ritagli di tessuto potrebbe dare vita a qualcosa di nuovo e originale. Moschino Cheap and Chic per questo Natale sposa la filosofia dell'eco-friendly lanciando una serie di progetti su moschinoboutique.com "Powered by YOOX Group".
Grazie alla sinergia tra Moschino e l'azienda Millefili donatrice di lane, è nata una limited edition di cinquanta maglioni ad effetto patchwork, capi unici e originali, declinati in quattro modelli e in vendita a partire da metà novembre nella boutique online di Moschino.
| | |
| --- | --- |
| Moschino Cheap and Chic | |
Una parte del ricavato sarà devoluta alla Fondazione Magica Cleme Onlus che collabora con l'Ospedale San Gerardo di Monza e con l'Istituto Nazionale di Tumori di Milano che, con il ricavato, creerà programmi ricreativi per i bambini in cura presso queste strutture.
Un'iniziativa soldiale per i bambini e per l'ambiente. E.M.
Diventa Fan di Fashion Times su Facebook e seguici suTwitter
Iscriviti alla NEWSLETTER di Fashion Times
Commenti
comments