5WAY Chats è la rubrica di Fashion Times che racconta, intervista e mostra i nuovi talenti internazionali di moda e lifestyle.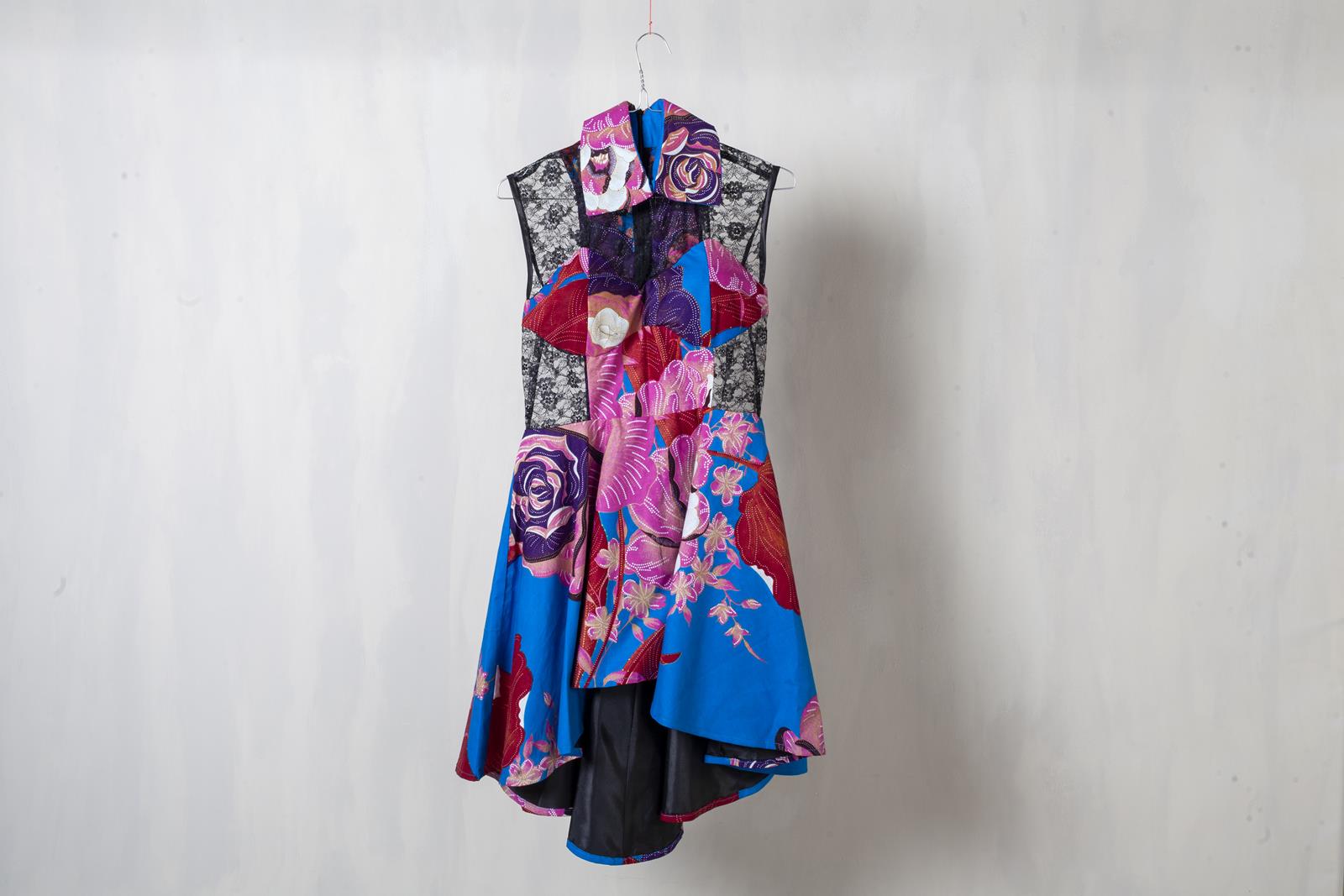 Filosofia, ispirazione e mood del brand? DUMEBI è una fusione della mia eredità africana, il mio amore per l'arte rinascimentale europea con un tocco moderno britannico. Ogni creazione è realizzata a mano internamente nel mio atelier a Londra utilizzando materiali di altissima qualità (100% seta, velluto, cotone) provenienti dal Regno Unito e concentrandosi su una grande attenzione ai dettagli.
Chi è il cliente ideale del tuo brand? Le appassionate di moda che non hanno paura di distinguersi dalla massa. Donne appassionate di moda sostenibile, artigianato impeccabile ed eliminazione dell'uso eccessivo della produzione di massa nel settore della moda di lusso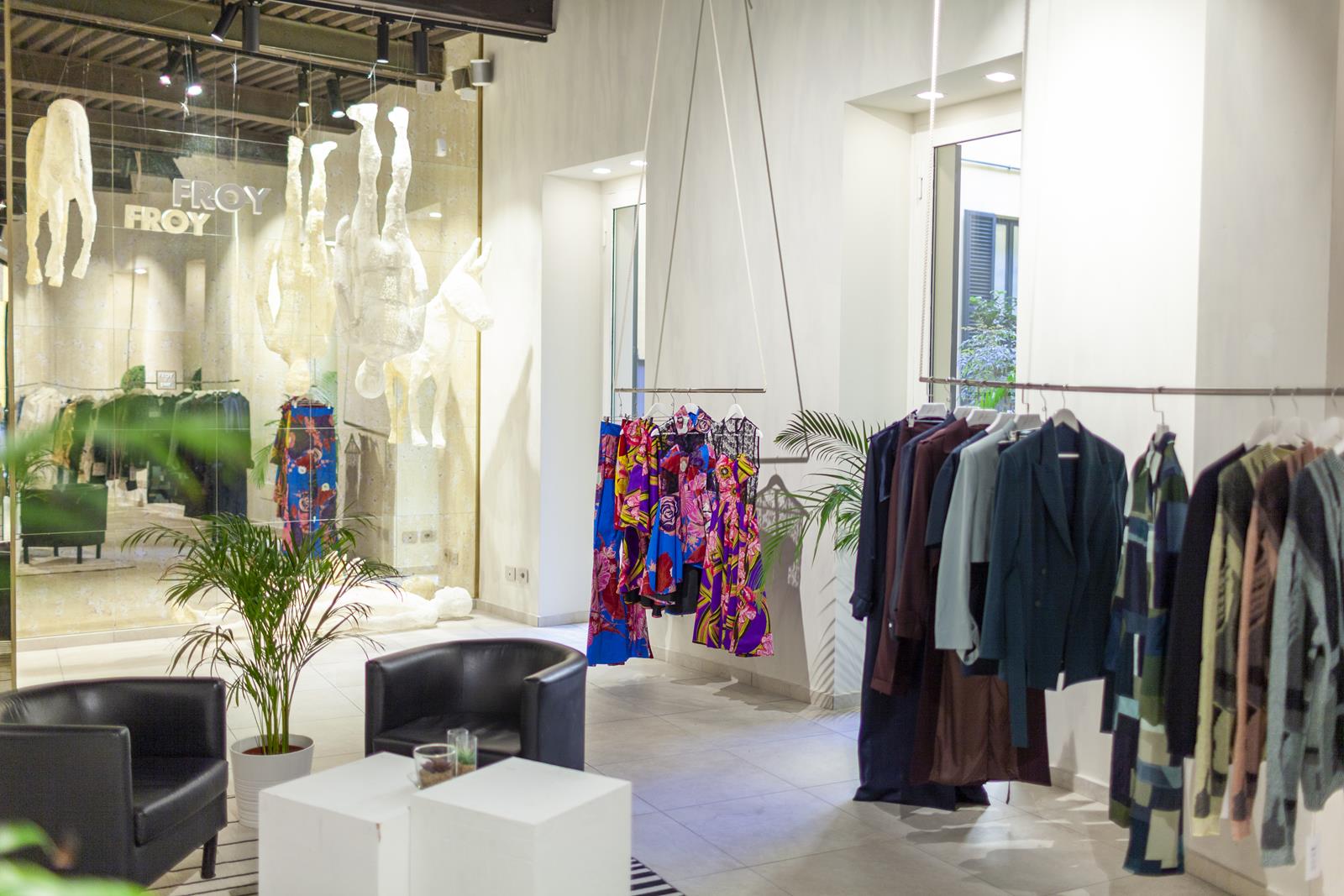 Perché hai deciso di lanciare il tuo brand? DUMEBI è stato creato come un modo per esprimere me stesso. Amo la moda, i dettagli, i colori audaci e le silhouette carine. Crescendo ogni volta che ho organizzato una festa di compleanno non sono mai riuscito a trovare qualcosa di super spettacolare da acquistare che esprimesse chi ero, come mi sentivo e mi calzava perfettamente, quindi dall'età di 16 anni ho iniziato a fare abiti per me e per i compleanni delle mie sorelle (tutti i miei vestiti di compleanno da allora sono stati DUMEBI). Ho continuato a studiare il mio Bachelor of Arts in Fashion Design alla Parsons the New school for design a New York e International Fashion Academy Paris, durante i miei studi e dopo la laurea ho fatto molti stage di moda a Londra, Parigi e New York che mi hanno dato il esperienza diretta di gestione di un'azienda di moda. In particolare, lavorare con i Gareth Pugh Studios di Londra mi ha ispirato ad avviare DUMEBI all'età di 23 anni.
Qual è il tuo pezzo preferito dell'ultima collezione? Dalla mia collezione Daydream il mio pezzo preferito è il mio vestito Blue Baby-doll, è stravagante, femminile, audace e divertente proprio come me. Presenta il mio caratteristico colletto oversize combinato con stampe audaci e vivaci e pizzo moulin rouge che lo rende Pop.
Quali sono i tuoi pezzi d'autore, che non mancano mai nelle tue collezioni? I colletti al collo sono la mia firma, ci sono così tanti modi creativi per progettare un colletto al collo e ha un effetto così drammatico su ogni capo. aggiunge un tocco di glamour, raffinatezza e spigolosità a ogni silhouette. Ogni collezione DUMEBI ha un collare unico
Come si è evoluto il tuo stile? E la filosofia che guida il tuo lavoro? Quando ho fondato il mio marchio per la prima volta i miei progetti erano più avant-garde/Runway e meno funzionali, sono stato sicuramente in grado di combinare la mia creatività con silhouette commercializzate creando pezzi accattivanti che sono sia artistici che indossabili.
Come definisci l'estetica delle tue collezioni? La mia estetica per le mie collezioni è eliminare l'uso eccessivo della produzione di massa nel settore della moda di lusso e riportare abiti su misura di qualità utilizzando i migliori materiali naturali e una costruzione straordinaria che siano sia artistici che indossabili.
Cosa ti ispira nella vita? Arte, Cultura, Glamour. Moda di lusso. La bellezza sta nei dettagli e nella maestria. Amo dare vita alle mie idee e questo mi ispira ogni giorno
Ci parli del processo creativo dietro la tua ultima collezione? Siamo orgogliosi del nostro approccio etico alla moda. Tutte le nostre creazioni sono fatte a mano internamente nel mio atelier a Londra. Dall'inizio alla fine ogni prodotto è progettato e creato da me e dal mio team per ogni cliente. Dalla creazione dei modelli all'approvvigionamento di tessuti di alta qualità nel Regno Unito alla creazione delle nostre stampe fatte a mano e ad abbellire i nostri capi con applicazioni in pizzo o cristalli Swarovski. Ogni tecnica tessile è prodotta da noi per creare un design esclusivo che non può essere trovato da nessun'altra parte
Qualche progetto in arrivo? Lancio una collezione di borse. Questa sarà la prima gamma di accessori DUMEBI e ne sono davvero entusiasta. Siamo nella fase del prototipo e speriamo di lanciarlo nella prossima stagione.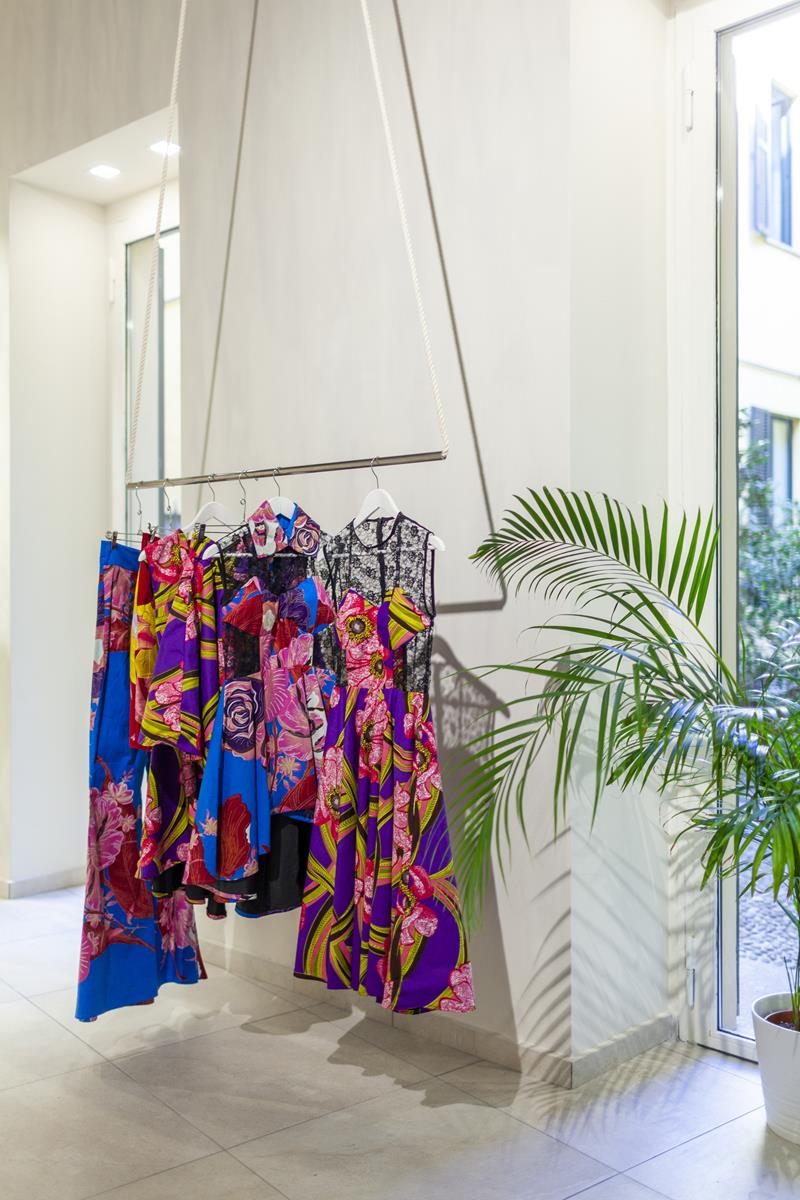 Chi è la tua icona di stile? Barbie, e non imbattersi in vanitosa o narcisista, ma io sono la mia icona di stile. DUMEBI è una forma di auto-espressione e ogni abito che disegno è in definitiva per me e con me in mente e la speranza che ci siano ragazze là fuori come me che amano la moda, i colori audaci e i dettagli impeccabili tanto quanto me
La cosa che ti piace di più del tuo lavoro? Tutto, dalla progettazione alle tecniche tessili, non c'è sensazione più grande che dare vita ai miei progetti, lavorare con un team estremamente talentuoso e appassionato e avere l'opportunità di mostrare i miei progetti in tutto il mondo incontrando nuove persone straordinarie.
Il tuo più grande sogno nella moda? Diventare un super brand, vesti Beyonce e apri boutique esclusive a Londra, Parigi, Dubai, New York, Milano e LA
Il tuo designer preferito di tutti i tempi? Thierry Mugler. Mi è piaciuto molto guardare le sue sfilate di moda degli anni '90, mi hanno ispirato così tanto: la Haute Couture soprattutto.
Dove puoi acquistare il marchio? Su www.5WAY.it
---
Fonte foto: 5WAY press office
Commenti
comments