Noleggio automobile a lungo termine: le nuove proposte di "Avis Start Now" e "Maggiore Be Active" senza alcun anticipo.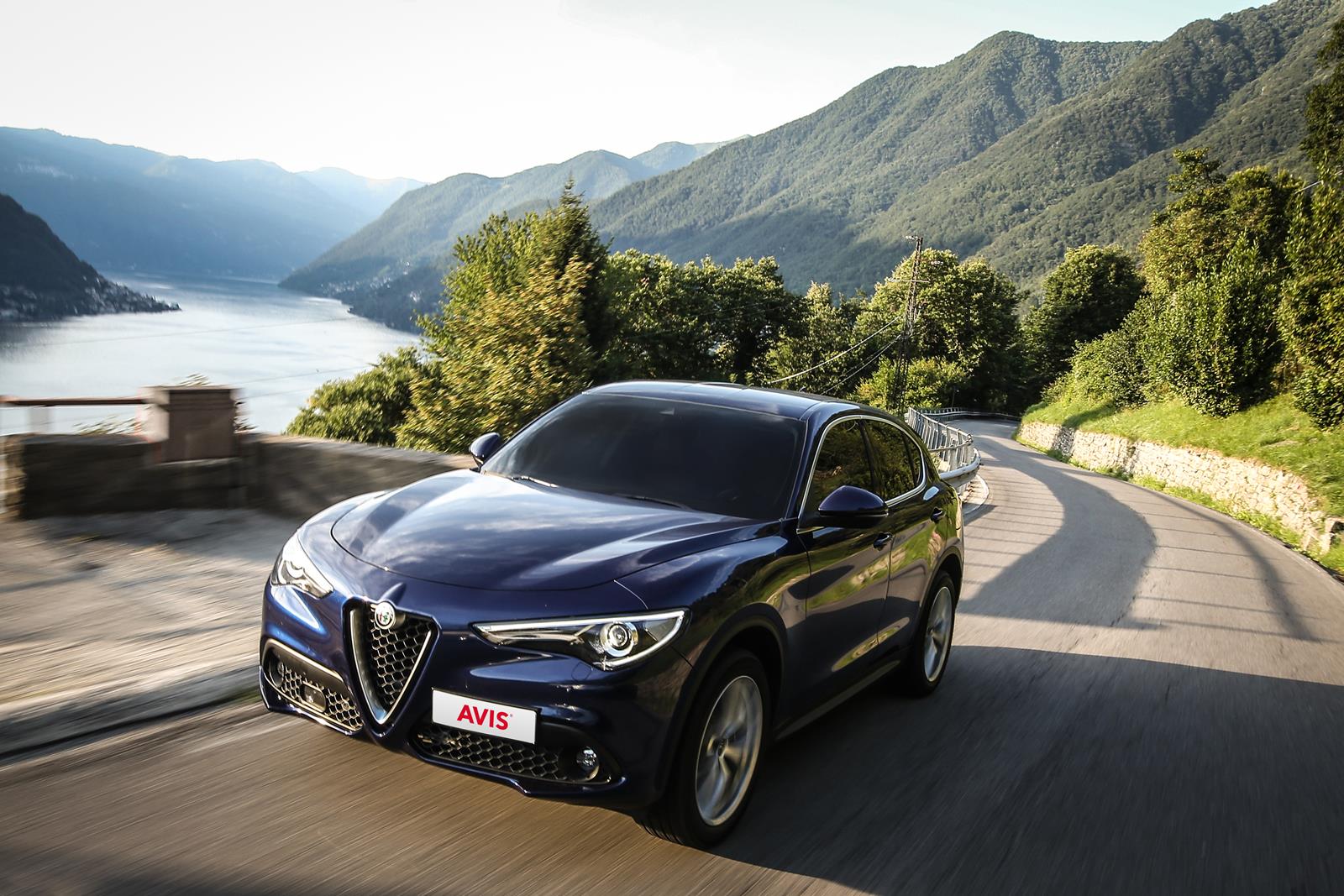 Il futuro parla chiaro: tutte le società di successo hanno puntato sul non-possesso
Ecco la soluzione di noleggio automobile a lungo termine senza anticipo di Avis Budget Group
AirBnb non possiede immobili, Uber non possiede taxi, Booking non possiede hotel e Netflix non è un vero canale televisivo, etc…
Valutato questo scenario, ora chiediti se ha ancora senso acquistare un'auto nuova, oppure se la strada giusta è quella di noleggiarla!
Avis Budget Group, uno dei leader mondiali nella fornitura di servizi di mobilità, presenta "Avis Start Now" e "Maggiore Be Active", due alternative alla proprietà dell'auto con zero anticipo, zero penalità in caso di restituzione anticipata del veicolo e zero spese extra.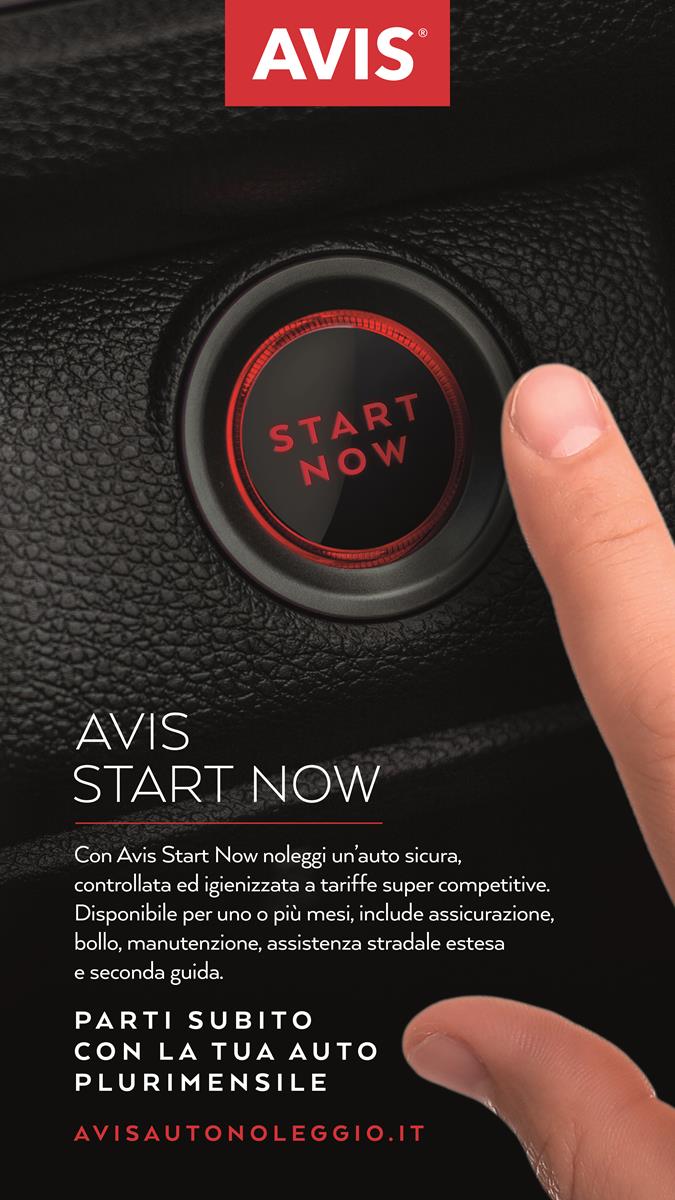 Gianluca Testa, Managing Director Southern Europe Avis Budget Group, ha dichiarato: "Stiamo assistendo a cambiamenti importanti nel comportamento dei consumatori in relazione alla mobilità, cambiamenti che sono accelerati dalla pandemia. Lo scorso anno i dati del nostro rapporto sulla mobilità Road Ahead ci hanno mostrato che il 71% degli italiani sarebbe disposto a rinunciare alla proprietà di un'auto a favore di soluzioni di noleggio a breve termine; un dato che potrebbe diventare ancora più significativo post-COVID. I clienti cercano servizi sicuri, on-demand e flessibili e l'introduzione di queste offerte ha l'obiettivo di venire incontro proprio a queste esigenze"
I vantaggi del noleggio solo molteplici, dall'avere un'auto sempre nuova e sicura, all'assicurazione RCA compresa, così come il bollo, la manutenzione, l'assistenza stradale estesa e la seconda guida.
Regole e consigli per viaggiare sicuri in auto
La vera novità è che da oggi grazie ad "Avis Start Now" e "Maggiore Be Active" è possibile noleggiare la tua automobile a lungo termine senza alcun deposito o vincolo e con una tariffa mensile fissa altamente competitiva per tutta la durata del contratto.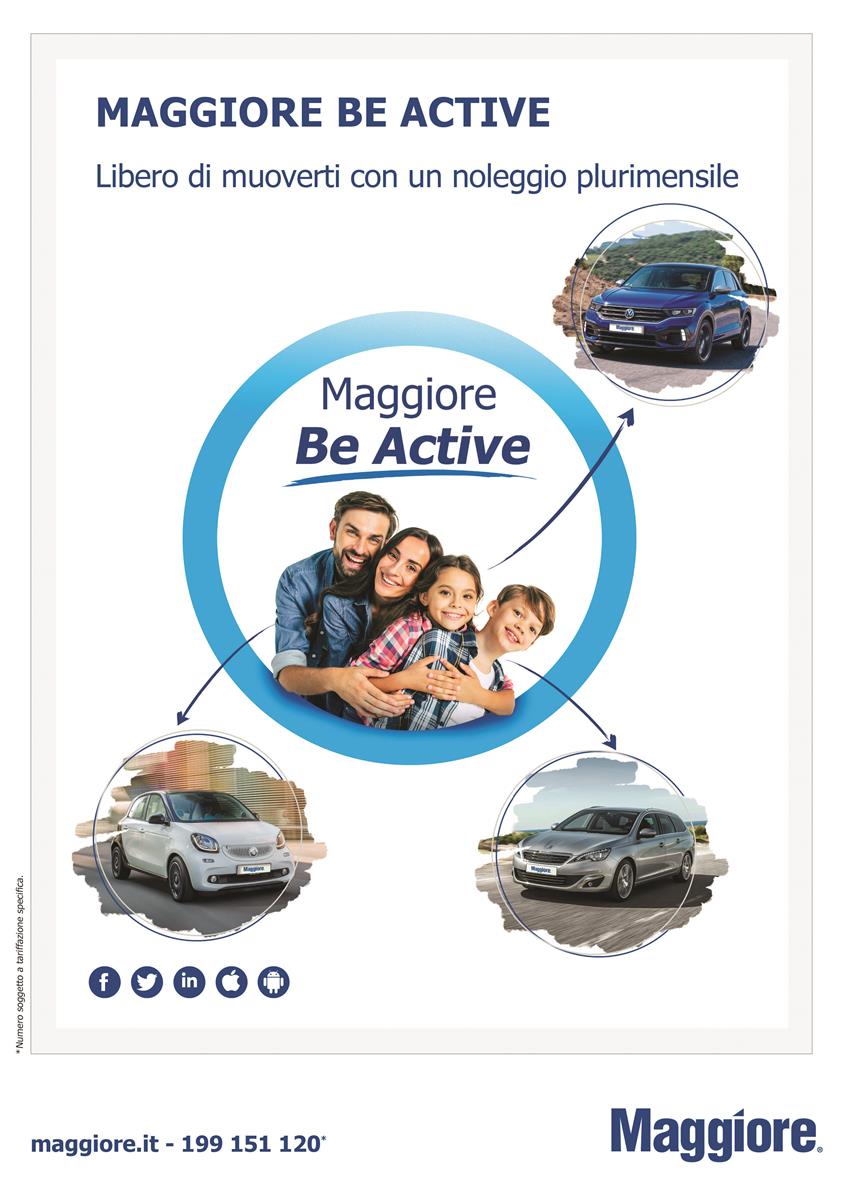 Fonte foto: Avis Budget Group press office
Commenti
comments