La pellicola presentata ad Alice nella Città", sezione parallela del Festa del Cinema di Roma.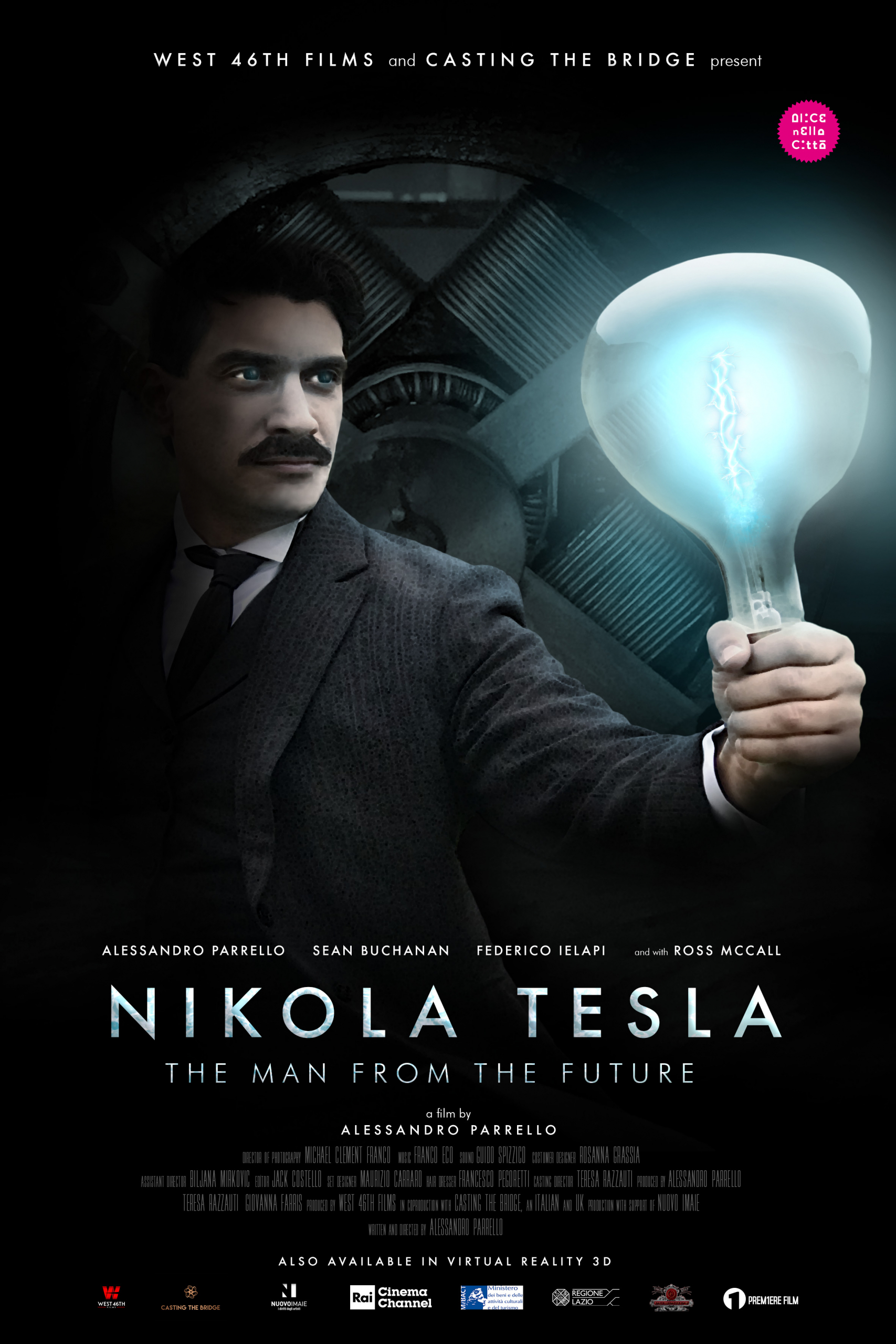 Si chiama Nikola Tesla – The Man from the Future, il film del bravo attore e regista Alessandro Parrello che racconta la vita del grande scienziato serbo naturalizzato statunitense ed inventore del motore elettromagnetico a corrente alternata, in uso ancora oggi.
Proiettata presso la Nuvola all'interno del programma di Alice nella Città – la bella ed interessante sezione parallela del Festival del Cinema di Roma – la pellicola presentata in prima visione e girata tra l'Italia e New York, è il primo capitolo di un più ampio progetto dedicato a "l'uomo che inventò il XX secolo", una serie ideata e realizzata da Parrello.
I 44 migliori film di fantascienza da vedere almeno una volta nella vita
Nikola Tesla – The Man from the Future è un progetto internazionale multipiattaforma, girato in lingua inglese, che prevede la versione cinematografica tradizionale e una versione VR 3D, realtà virtuale creata con un metodo di ripresa in soggettiva 3D a 10 camere, costruito dallo stesso regista Alessandro Parrello, che permette di catapultarsi dentro la storia e dentro il corpo di Tesla per un effetto sorprendente. Tutti gli effetti in scena sono stati infatti realizzati usando una vera bobina di Tesla portata sul set per ricreare la stessa magia dello scienziato attraverso il suo campo magnetico.
ll cast? Decisamente internazionale e vede Alessandro Parrello oltre che come regista e sceneggiatore, anche nei panni di Tesla, Sean Buchanan come Thomas Alva Edison, Ross McCall interpreta invece George Westinghouse, uno dei più grandi estimatori delle invenzioni di Tesla, e Federico Ielapi – il "Pinocchio" di Garrone – nel film è Tesla bambino.
Fonte foto: Wedo PR
Commenti
comments