Gli appassionati di emozioni forti lo sanno: The Walking Dead è da considerarsi la mamma di tutte le serie thriller/horror moderne.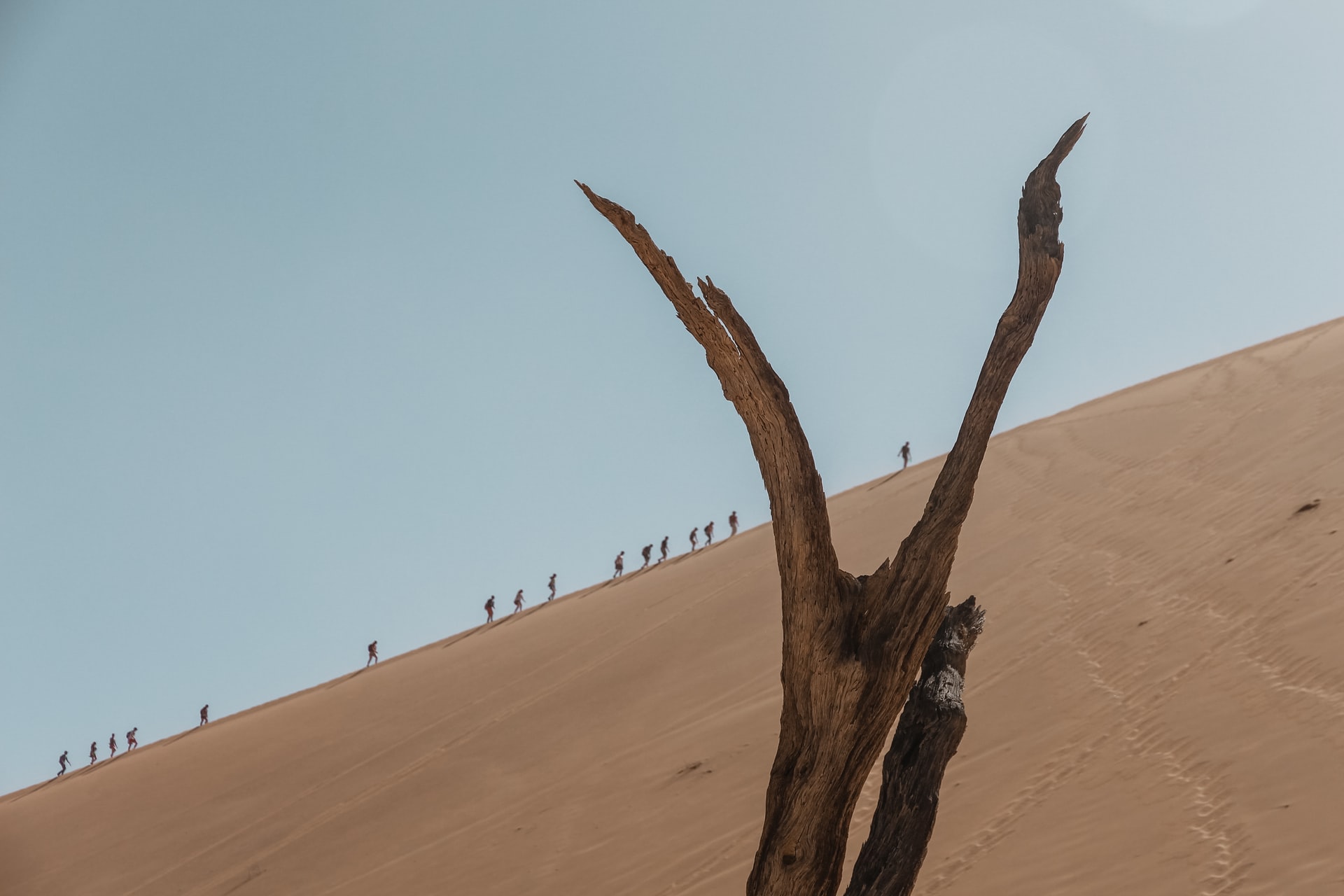 Con ben 10 stagioni all'attivo più un'undicesima in arrivo, due spin-off (Fear the Walking Dead e The Walking Dead: World Beyond, in programma nel 2020 negli Stati Uniti) e con almeno tre film annunciati per approfondirne trama e personaggi, questa serie targata AMC e da noi in streaming su Now TV accumula fan e seguaci dal 2010.
TWD svelate le cause dell'epidemia in "The Walking Dead: World Beyond"
Il segreto del successo tanto longevo di questo show è sicuramente una storia che non si tira indietro di fronte all'orrore puro. In un mondo catapultato in un'apocalisse zombie, un gruppo di superstiti capeggiati dal vice sceriffo Rick Grimes cerca disperatamente la salvezza aggrappandosi ad ogni briciolo di umanità rimasta in vita. Scopriranno ben presto però che il pericolo non viene soltanto dagli infetti assetati di sangue, ma anche da altri gruppi di sopravvissuti tutt'altro che amichevoli.
Arti mutilati, corpi sfigurati, morti cruentissime: niente è risparmiato allo spettatore. Per non parlare dei "walker", i non-morti che danno la caccia ad ogni cosa sia viva: gli effetti visivi e i trucchi di scena usati per realizzare queste creature hanno fatto entrare The Walking Dead di diritto nei cult horror della nostra generazione.
Magari vi starete domandando: ma il mondo distrutto di Rick e gli altri esiste davvero? Ebbene sì, ed è più vicino (e meno apocalittico) di quanto pensiate. Volate dunque con noi fra le location di The Walking Dead senza temere alcun morso infetto.
I luoghi di The Walking Dead – Una delle serie TV più viste di sempre
Georgia
Boschi tetri da cui sbucano zombie assetati di sangue, città dilaniate, un'umanità distrutta e allo sbando. Sembra paradossale che tutto questo sia stato realizzato in un territorio famoso per la sua vegetazione rigogliosa e le sue fiorenti aree metropolitane.
The Walking Dead è infatti ambientato in Georgia, nel sud est degli Stati Uniti. Questo stato prevalentemente pianeggiante e con clima umido sub-tropicale non farebbe certo pensare a scenari di devastazione e morte dilagante. Eppure la produzione dello show AMC ha colto l'occasione di trasformare le sue foreste di conifere e cedri rossi e le sue aree suburbane ad alta industrializzazione in luoghi da incubo.
Atlanta
La capitale della Georgia è spesso una grande protagonista di The Walking Dead, a partire da una delle sue scene più iconiche: Rick Grimes che attraversa a cavallo un ponte verso una città deserta. Ebbene, quel ponte è il Jackson Street Bridge, uno dei punti panoramici di Atlanta dal quale godere di una spettacolare vista sui grattacieli di Downtown.
Grant Park
Forse non tutti sanno che Atlanta è una città famosa per le sue vegetazione: contiene ben 343 parchi, riserve naturali e giardini, e più della metà della sua popolazione abita a meno di 10 minuti a piedi da un'area verde. In uno dei parchi più importanti della metropoli, Grant Park, sono ambientate le scene dei primi incontri di Rick Grimes con gli zombie. Nella realtà, a Grant Park non troverete pericoli, ma solo interessanti attrazioni all'aria aperta, come lo Zoo di Atlanta e i vicini quartieri ricchi di architetture Vittoriane ed edifici storici. I veri appassionati della serie non vorranno poi perdersi due chicche proprio nei dintorni di Grant Park: la casa di Rick, al 813 di Cherokee Avenue, e la casa di Morgan, al 376 di Ormond Street.
Location di The Walking Dead a Atlanta
A proposito di luoghi iconici di The Walking Dead ricostruiti proprio ad Atlanta, non possiamo non nominare l'Harrison Memorial Hospital, l'ospedale nel quale Rick si risveglia dal coma e si ritrova catapultato nell'invasione zombie. L'edificio dove la storia ha inizio è in realtà la Missione di Atlanta, un'organizzazione no-profit cristiana che aiuta i senza tetto.
Uno dei simboli di Atlanta è un personaggio che ha fatto la storia degli Stati Uniti e del mondo intero: Martin Luther King. Questa città ha dato infatti i natali a MLK, e qui si trova ancora la sua casa natale. A lui è inoltre dedicato un viadotto, il M.L.K. Jr Bidge, che nella serie è stato utilizzato come via di fuga dei protagonisti da un'orda di zombie.
Entro confini della capitale della Georgia si trova poi un'altra location chiave per le prime stagioni di The Walking Dead: Terminus, una sorta di terra promessa che si dimostrerà nascondere non poche insidie. Situato al 793 di Southwest Windsor Street, questo edificio è purtroppo una zona privata e non c'è possibilità di visitarlo, ma solo di fotografarlo da lontano.
Senoia
A mezz'ora da Atlanta si trova una ridente e benestante cittadina che ben pochi assocerebbero alle atmosfere cupe e truculente di The Walking Dead. E invece Senoia è un caposaldo della serie sull'apocalisse zombie. Questo centro dagli eleganti palazzi in arenaria rossa si è infatti trasformato per la serie nelle città fortificate di Woodbury e Alexandria, coacervo di violenza e lotte intestine.
Se Senoia è stata consacrata come set cinematografico all'aria aperta da The Walking Dead, anche il suo passato è costellato da collaborazioni hollywoodiane. Nella città e nei vicini Riverwood Studios sono state infatti girate diverse pellicole di grande successo, come Pomodori verdi fritti alla fermata del treno e A spasso con Daisy. La città ha addirittura una sua "walk of fame" in miniatura con le stelle di attori e registi che hanno lavorato qui impresse sul marciapiede.
E se di star si parla, impossibile perdersi un nuovo punto di riferimento per le celebrità che visitano Senoia: il Nic & Norman's, il diner in perfetto stile americano di proprietà dell'attore Norman Reedus (che interpreta Daryl Dixon nel telefilm) e del produttore Greg Nicotero. Al Nic & Norman's la specialità da non perdere sono sicuramente i burger super farciti, ma la marcia in più la dà l'atmosfera conviviale: un luogo perfetto dove terminare una lunga giornata di riprese.
Nei dintorni di Senoia si nasconde anche un'altra location di The Walking Daed che è stata determinante per lo svolgimento della storia: la Fattoria di Hershel. L'imponente casa in stile vittoriano, tipica degli Stati Uniti del sud, si erge su una proprietà che confina con l'Elders Millpond, una riserva di pesca tranquilla e suggestiva che mai farebbe immaginare quali orrori sono stati portati in scena proprio in questi luoghi.
Fonte foto: Photo by Anqi Lu on Unsplash
Commenti
comments