Oggi vi parliamo di COS, un nuovo e rivoluzionario modo di tutelare i personaggi del mondo dello spettacolo, dalla musica al cinema, passando per lo sport. L'idea è di due dottori commercialisti di Milano.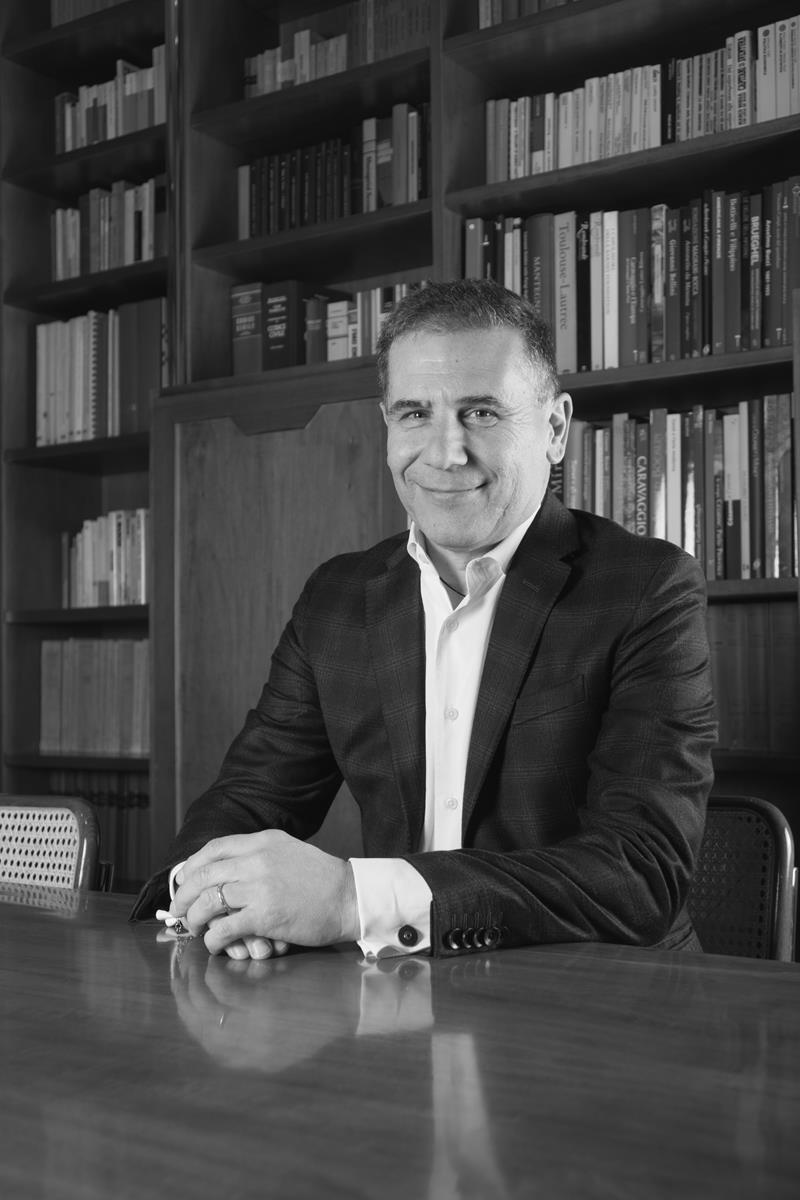 Abbiamo incontrato Pierpaolo Grisetti e Massimo De Angelis, fondatori di COS – City Of Stars, team di consulenti esperti nei settori dello spettacolo, dello sport e dell'arte per la tutela degli artisti
COME E'NATA L'IDEA DI COS?  L'idea di COS, CITY OF STARS, nasce da Pierpaolo Grisetti e Massimo De Angelis, dottori commercialisti con un'esperienza ventennale. La loro volontà di creare un team di consulenti esperti nei settori dello spettacolo, dello sport e dell'arte si concretizza in COS CONSULTING. Il progetto dà vita a collaborazioni con professionisti del settore: in particolare viene coinvolto un giovane compositore e noto avvocato con una grande expertise nella contrattualistica in ambito interno e a livello internazionale. I professionisti di COS s'impegnano nel trattare un settore specifico, ossia quello legato alla tutela della figura dell'artista. Ciò richiede competenze appropriate, difficili da reperire sul mercato. Le tematiche legali e tributarie dei diritti economici degli artisti, della gestione e valorizzazione economica degli stessi, richiedono un'approfondita e peculiare conoscenza. Proporre delle soluzioni ottimali allo stesso artista, dando un aiuto concreto nel districarsi in ambito legale, tributario e di gestione e conservazione del patrimonio. Da considerare inoltre il grande impatto e la continua evoluzione del mondo web che richiede una specifica formazione e che ha portato alla nascita e all'affermarsi di figure professionali come Blogger, Influencer, Social Media Marketer, Seo, Sem, che ritraggono una forma di reddito dalla digital communicaton. Da citare anche i professionisti E-Sport che propongono corsi e seminari di molteplici attività sportive in modalità web, con ricavi che possono raggiungere livelli importanti. Lo stesso E-Sport, a breve, entrerà a far parte delle discipline olimpiche e ciò renderà necessario il trovare una forma di tutela legale e tributaria per gli stessi sportivi che la praticheranno. Grande attenzione da parte di COS nel monitorare l'evoluzione del web e delle figure professionali che svolgono la propria attività on line, notevole impegno in una continua formazione e nel partecipare attivamente alle commissioni volte al finalizzare un inquadramento a livello tributario a tutela di queste nuove figure professionali.
COS SI INTERFECCIA PREVALENTEMENTE CON IL MONDO DEGLI ARTISTI, DI QUALUNQUE SETTORE? COS si interfaccia perlopiù con il settore della musica e dello spettacolo ma è una realtà che si occupa anche dell'ambito sportivo, tradizionale o virtuale, con una particolare attenzione all'evoluzione e all'affermarsi delle figure professionali del web.
IN CHE MODO VI OCCUPATE DI TALENTI EMERGENTI? ESSENDO TALI NECESSITANO DI UN TIPO DI APPROCCIO E /O CONSULENZA DIFFERENTI? I talenti emergenti sono coloro da tutelare maggiormente poiché all'inizio della loro carriera. Di fondamentale importanza studiare e valutare attentamente le clausole contrattuali che permettono loro di entrare a far parte del mondo dello spettacolo, dell'arte o dello sport. COS si pone l'obiettivo di affiancare i talenti emergenti salvaguardandoli nella trattativa per la sottoscrizione dei primi contratti a tutela degli interessi di tutte le parti coinvolte. Ciò comporta un'approfondita conoscenza delle regole del settore al fine di proporre la soluzione ottimale sia a livello contrattuale, tributario sia per la tutela delle opere create dallo stesso artista e/o dal suo marchio artistico. Un contratto privo di tutele o il mancato deposito delle opere o dell'iscrizione alle società di raccolta del diritto può comportare importanti perdite economiche. L'approccio di COS è quindi volto ad affiancare un artista, sin dall'inizio della sua carriera, ottimizzandone le potenzialità dal punto di vista economico e patrimoniale.

LA TUTELA DEGLI ARTISTI E' LA PRIORITA' DI COS, ANCOR PIU' IN QUESTO MOMENTO DI LOCKDOWN DOVUTO ALL'EMERGENZA COVID-19? COME COS HA AFFRONTATO E HA SOSTENUTO GLI ARTISTI CHE HANNO E STANNO VIVENDO UN PERIODO DI BLOCCO PROLUNGATO RISPETTO AD ALTRE CATEGORIE?
In questo periodo di blocco prolungato dovuto all'emergenza COVID-19, gli artisti hanno avuto un ruolo importante. Pur non potendo esercitare la loro professione nelle "normali" condizioni, molti coloro che, rispettando le norme di sicurezza e utilizzando il web ed i propri canali social, hanno offerto performance a sostegno del proprio Paese, perlopiù a scopo benefico. Un segnale forte. COS CONSULTING, ha voluto dare il proprio contributo, facendosi promotrice di attività solidali e tutelando l'immagine "sociale" dello stesso artista quale attore primario di tale scenario. Ma non solo. COS ha, nonostante il lockdown, continuato la propria attività di supporto allo sviluppo artistico e professionale degli artisti riuscendo a portare a termine significativi accordi con le principale "major" ed essere così già proiettati alla nuova fase di ripartenza post Covid-19. Obiettivo principale: il tutelare gli interessi di tutti le parti in causa sia nell'eventualità di un ulteriore periodo di fermo sia nel caso di una lenta ripresa.
POTETE SVELARCI ARTISTI CHE FANNO PARTE DELLA REALTA' DI COS?  Il parterre di artisti che sono assistiti da COS: cantanti, compositori, creatori di jungle pubblicitari, attori, DJ, direttori di orchestra, modelli e designer. Da non dimenticare i manager degli stessi artisti e alcune case editrici. Artisti, che possiamo svelare, e che sono assistiti da COS: il modello e designer italiano Marco Castelli, i cantanti Baby K e Fred De Palma, il gruppo musicale Il Pagante, i DJ Merk & Kremont e Giolì & Assia, i compositori Tagaki e Ketra, l'attrice Sarah Falanga ed il manager Mattia Zibelli.  Da citare anche la recente collaborazione con i managers promoters americani Ian LaPlace e Zach Partin volta alla corretta applicazione delle norme legate alla convenzione contro le doppie imposizioni ed alla contrattualistica internazionale.
Fonte foto: COS
Commenti
comments