Per la Primavera-Estate 2020, la parola d'ordine è: Aggiungere colore dove non esiste!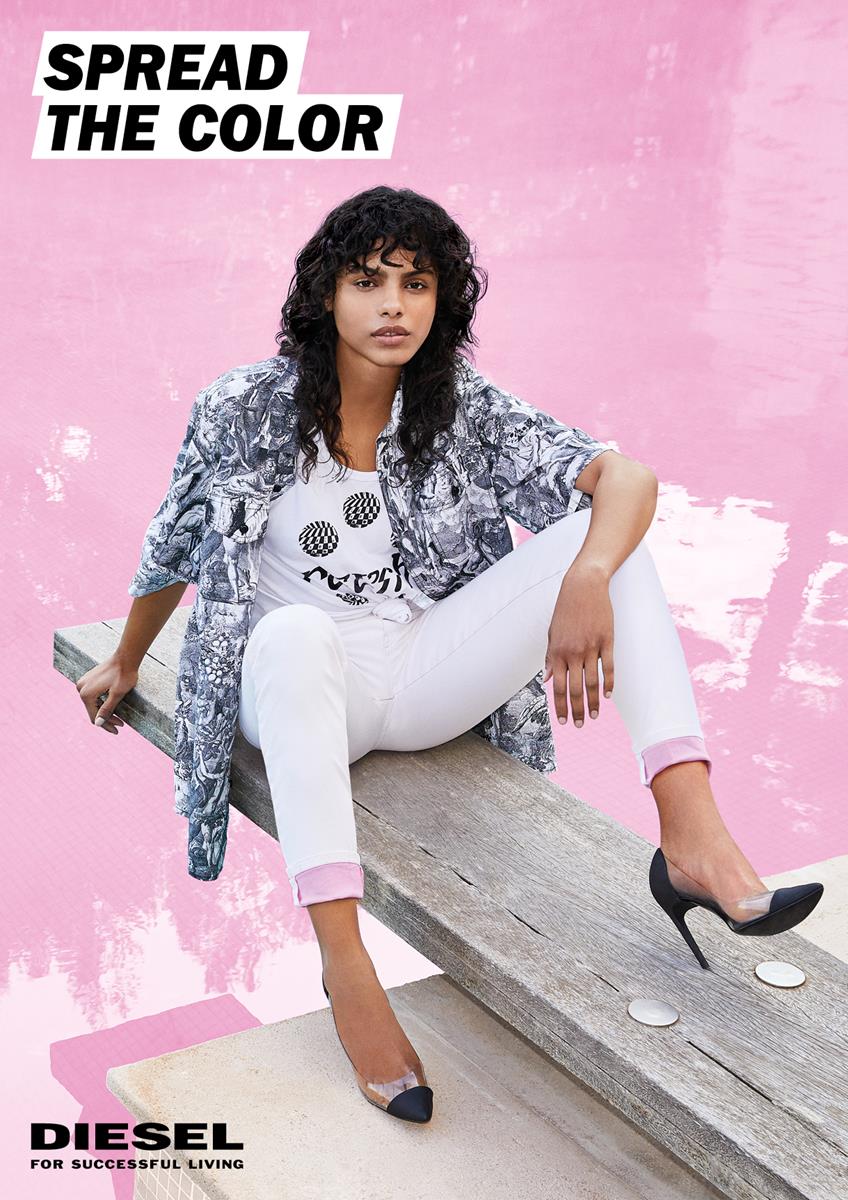 "Spread the Color" ovvero spargere il colore. Diesel si sa, ama da sempre i messaggi forti, le tecniche innovative e anche quel tocco denim che partendo dalle origini guarda sempre e solo al futuro.
Ecco che per la Primavera-Estate 2020 arriva una nuovissima collezione dove –  a prima vista – le superfici del denim appaiono nei caratteristici e pregiati lavaggi e tinte Diesel ma quando poi si guardano meglio gli orli e i dettagli tutto diventa molto molto speciale.
I Levi's® XX Chino indossati da Khalid sono il nuovo must-have di stagione
Con 6 varianti per la donna e 23 per l'uomo, questa collezione nei punti dove è stata inserita  per esempio un'abrasione o nei risvolti alla caviglia, il colore si irradia.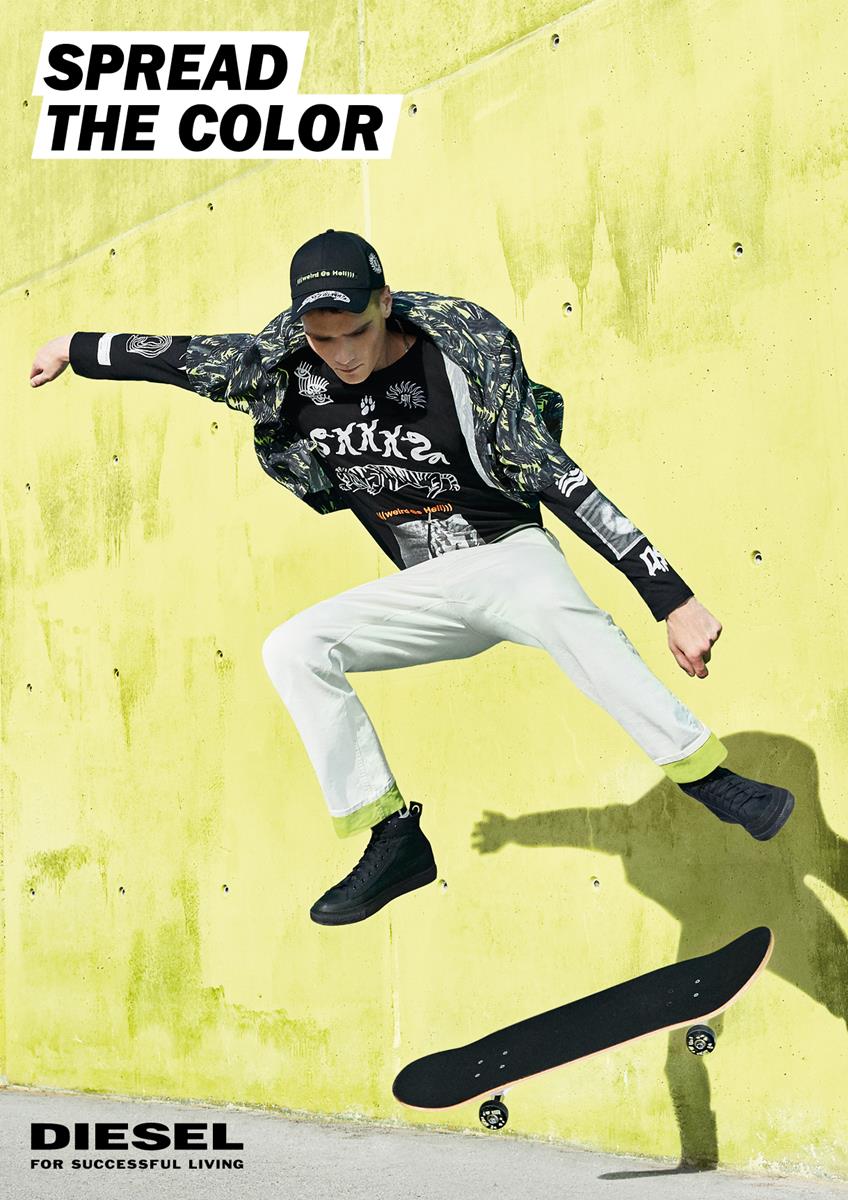 E questo tocco inaspettato è disponibile in varie tonalità, dal rosa e giallo fluo fino al blu e rosso intensi.
L'idea del brand? Dare la sua insolita ed inconfondibile impronta nell'estetica per la Primavera-Estate 2020. La tecnica per ottenere questo effetto policromo è davvero speciale. Il colore infatti all'interno di questi 23 denim non è né una stampa, né una tintura tradizionale. Le tonalità sono ottenute attraverso un procedimento di schiumatura, che viene assorbita direttamente all'interno del tessuto creando una sensazione morbida al tatto ed un effetto naturale.  Il procedimento è così elaborato e preciso che, anche sul denim bianco, la colorazione a schiuma non si vede all'esterno del tessuto e il metodo è attentamente misurato ed eseguito, in modo che le tinte appaiano esclusivamente nella parte interna del capo e quando il colore è visibile all'esterno è voluto grazie ad abrasioni e trattamenti "invecchiati", che permettono ad una parte cromatica più ampia di apparire dalle fibre.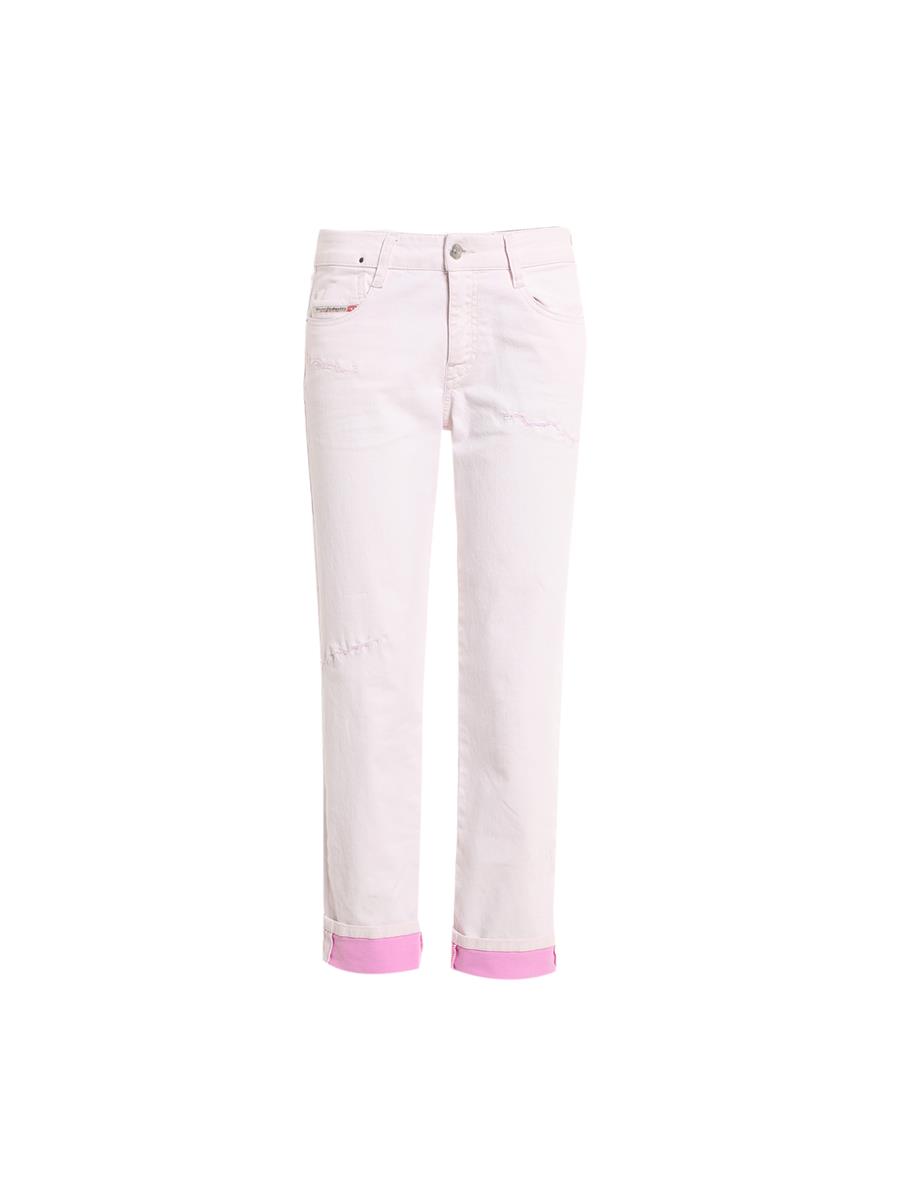 E la singolarità tocca anche la campagna – il cui slogan è "Spread The Color" – nella quale le persone si ritrovano in un mondo surreale, ironico e giocoso, in cui il colore segue i loro movimenti quotidiani e dove le nuvole diventano rosse e le piscine rosa fluo.
L'obiettivo? Aggiungere colore dove non esiste, enfatizzando sia l'ottimismo che l'individualità.
Fonte foto: Diesel press office
Commenti
comments