A Milano un viaggio polisensoriale con degustazione di caffè personalizzata e un'installazione che ripercorre la storia del famoso marchio triestino.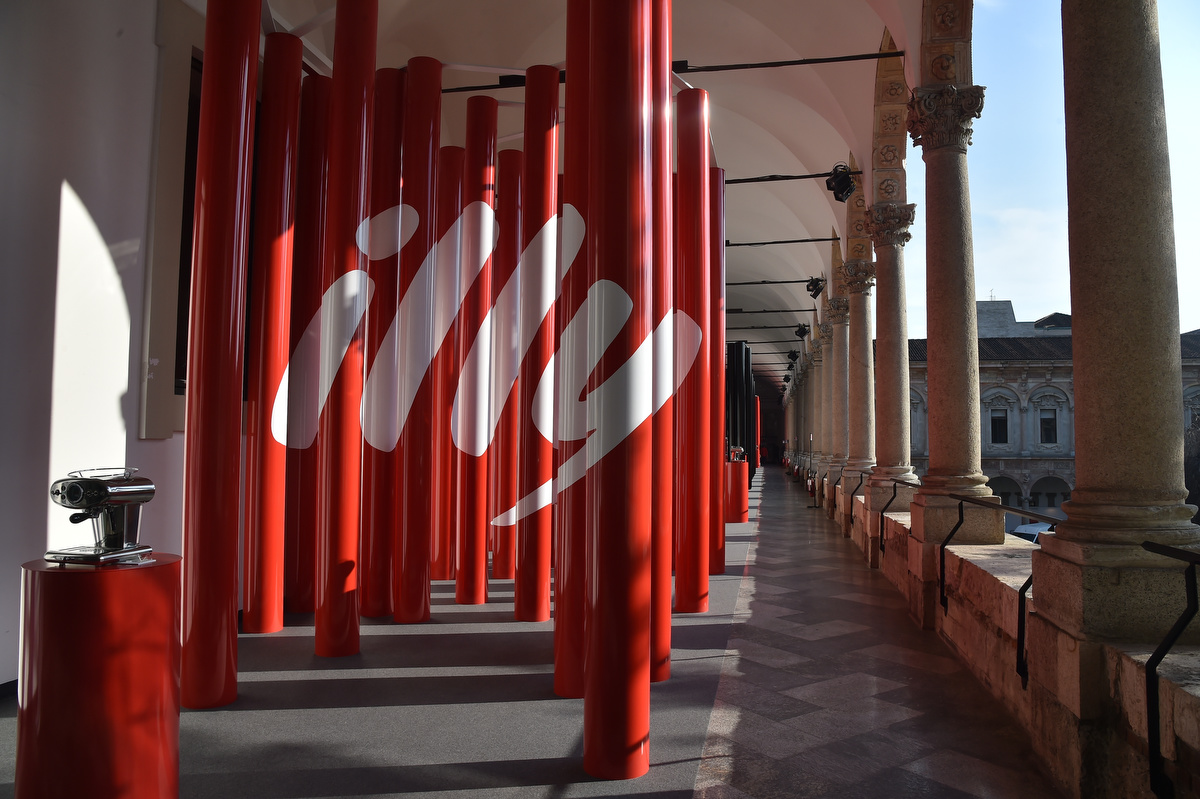 La settimana del Salone del Mobile è appena finita ma se di design e innovazione non ne avete mai abbastanza, e se in più siete amanti del buon caffè, allora non perdete l'occasione di scoprire lo storico mondo di illy.
Per darvi un'idea della dimensione globale di questa azienda nata a Trieste nel 1933, basti pensare che ogni giorno sono quasi 7 milioni le tazzine di caffè illy che vengono gustate nel mondo. Un unico blend di caffè espresso 100% arabica che ha saputo da sempre promuovere qualità, eccellenza ma anche avanguardia artistica – prima fra tutte la illy Art Collection, le tazzine d'autore ormai divenute oggetti di culto.
Ed è per questo che per celebrare un anno di anniversari importanti, illycaffè ha voluto condividere il proprio patrimonio di tecnologia e design in due luoghi culto della città di Milano: la Triennale e l'Università degli Studi.
Cosa si festeggia?
Innanzitutto gli 80 anni di "illetta", ideata dal fondatore Francesco Illy e progenitrice delle attuali macchine espresso professionali con dosatura automatica dell'acqua.
Poi i 20 anni di X1, la prima macchina per espresso di illycaffè che ha unito ricerca estetica e tecnologia diventando una vera icona di design.
E inoltre i 10 anni di Iperespresso, il sistema brevettato lanciato da illycaffè nel 2006 che permette di ottenere anche a casa un espresso straordinariamente aromatico, intenso e corposo, con una crema ricca e vellutata.

Tutto questo è riassunto nel suggestivo cortile dell'Università Statale di Milano con l'installazione curata da Carlo Bach – da quasi 20 anni direttore artistico di illycaffè – "X1: the story of a family passion". Un allestimento creato da colonne rotonde bianche e rosse, da una parte, bianche e nere dall'altra, che circondano l'esposizione delle macchine X1 Anniversary Edition e che nascondono al centro la storica illetta.
Infine c'è da festeggiare la nascita di Personal Blender, che fissa un nuovo livello, sempre più personale e individuale, di degustazione del caffè. Presentata come prototipo in occasione di Expo 2015, questa macchina ideata e brevettata da illy consente di dosare e selezionare in base al proprio profilo di gusto individuale, i 9 ingredienti che costituiscono le 9 note del blend illy, e dar vita così al caffè personalizzato.
Volete provarlo? Al Palazzo della Triennale nello spazio illyartlab potrete scoprire il percorso "illy Coffee Room: viaggio polisensoriale alla scoperta del caffè" (realizzato in collaborazione con il collettivo di creativi Studio Azzurro) cominciando con la parte didattica – video con rimandi alla coltivazione, alla raccolta e alla lavorazione del caffè – , proseguendo con quella esperienziale – una composizione musicale creata appositamente da Ludovico Einaudi – , e concludendo naturalmente con una degustazione guidata di caffè in base ai propri gusti e preferenze.
Info:
Dove _ Palazzo della Triennale (viale Alemagna,6) e all'Università degli Studi (via Festa del Perdono,7)
Quando _ la prima dal 12 aprile al 10 luglio, la seconda dal 12 al 23 aprile
Quanto _ ingresso gratuito
Commenti
comments