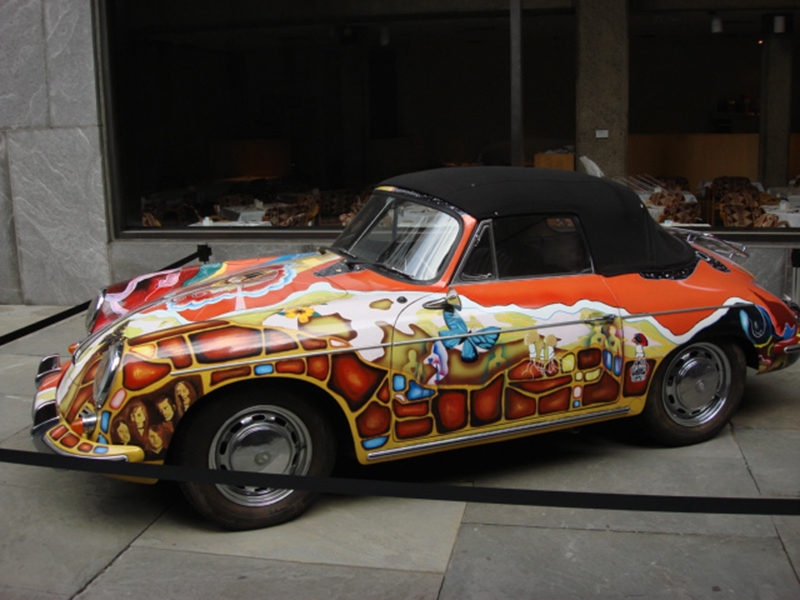 Per i collezionisti è un occasione da non perdere. Sotheby's batterà all'asta il prossimo 10 dicembre la Porsche 356C 1600 Cabriolet del 1965 appartenuta a Janis Joplin.
La cantante ha ingaggiato alcuni suoi amici e Big Brother and the Holding Company per rendere unica la sua auto decorandola con un murales caleidoscopico. Dave Richards descrive il dipinto come la storia dell'universo.
La sorella della Joplin, Laura, ricorda: "Janis andava in macchina ovunque a San Francisco e fino a Los Angeles quando registrava là. Ovunque lei andasse con la sua macchina, i suoi fans la riconoscevano. Quando parcheggiava e poi tornava, c'era sempre almeno un biglietto sotto il tergicristallo".
Fonte: Sothebys.com