Un po' epoca vittoriana, un po' cultura hippie anni '70, disegni paisley anche se mai veramente spariti dalle tendenze, stanno conoscendo un vero boom per questa primavera-estate 2015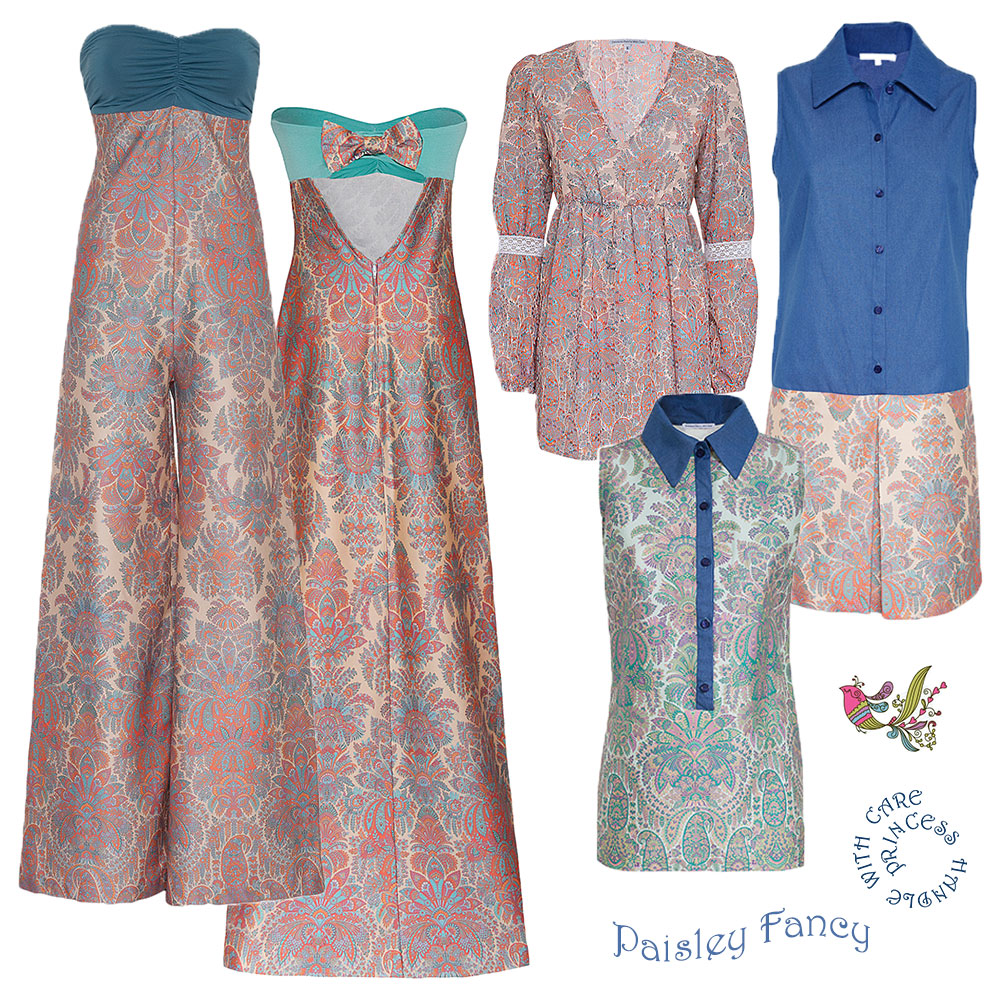 In una collezone che flirta continuamente con le tendenze anni '70, non potevano mancare i disegni Paisley nella Spring-Summer 2015 di Princess Handle With Care.
Disegni che originariamente appartenevano all'epoca vittoriana ma che hanno conosciuto una "nuova giovinezza" durante il periodo hippie. Il motivo? Tutta la simbolica appartenente a quei disegni nati da origini indo-persiane che ricreano stilisticamente il germoglio della palma da dattero, simbolo di fertilità.
Un disegno cool. Colori streganti. Simboli forti ed emotivi. Tante sono le buone ragioni per adottarli!
Princess Handle With Care li usa su un tessuto leggero e fresco, per lunghi abiti bustier, camicie, gonne o ancora romantiche blouses.
Il segreto del brand? Mixare la fantasia pasiley a tinte unite a contrasto come turchese o blu. Tutto, con una produzione vintage-sartoriale e ovviamente Made in Italy.
Commenti
comments