Current/Elliott annuncia il lancio di Loved and Found, una nuova sezione del sito e-commerce di Current/Elliott online da giugno 2013.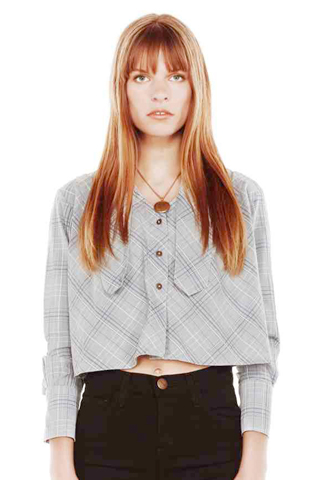 Nasce una nuova sezione sul sito Current/Elliott. Si chiama Loved and Found ed è interamente dedicata ad articoli vintage e pezzi unici tratti dagli archivi del marchio.
Per il lancio del nuovo sito, Current/Elliott ha commissionato alla celebre stylist di accessori e streetstyle Taylor Tomasi Hill e suo marito Chase Hill la ricerca di pezzi di décor e di gioielleria vintage.
L'esperienza di Taylor unita all'estetica vintage di Current/Elliott dà origine a un'offerta autentica di scoperte rare e pezzi fashion scelti.
Serge Azria, CEO e Direttore Creativo del brand, ha dichiarato: "L'amore per il vintage è sempre stato al centro del DNA del nostro brand. Loved and Found è un'estensione naturale di questa filosofia, una piattaforma unica per condividere la nostra ispirazione e la nostra personalità. Il sito ci consente l'opportunità di offrire pezzi unici realizzati a mano, esclusivi per la nostra piattaforma web". A.R.
Resta sempre aggiornato! Iscriviti alla Newsletter di FASHION TIMES
Commenti
comments