Tantissime le novità presentata al CES 2013 da House of Marley. Oggi scopriamo cosa ha da proporci il brand per quanto riguarda le cuffie.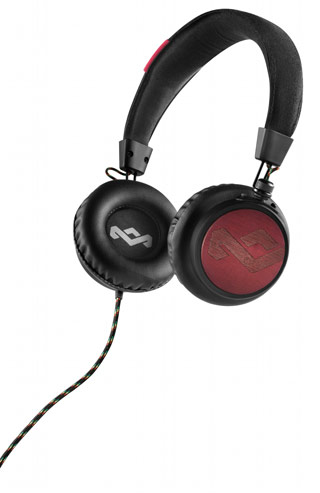 House of Marley presenta le novità che scopriremo nel 2013. Molti dei prodotti che possiamo ora acquistare sono dotati di tecnologia wireless Bluetooth® e del nuovo ed esclusivo tessuto upcycled, denominato REWIND™, composto da canapa recuperata e cotone organico, combinati a fibre ottenute da bottiglie d'acqua riciclate (PET riciclata) e detenuto in esclusiva dal brand.
Oggi vi presentiamo i nuovi modelli di cuffie e auricolari per ascoltare la vostra musica con una qualità audio impareggiabile.
Le cuffie over-ear Rise Up (149,90 Euro) ricorda nel design quelle da aviatore. Dispongono di un microfono integrato con controller Apple a tre comandi per rispondere alle chiamate.Le cuffie on-ear Harambe (59,90 Euro) sono leggere, pratiche e donano un look unico senza trascurare le performance audio. Permettono di esprimere se stessi al meglio grazie alla varietà di colori disponibili e sono perfette per qualsiasi utilizzo: per strada con gli amici, in totale relax, a casa o sulle piste da sci.
Bellissime le cuffie on-ear Buffalo Soldier (99,90 Euro) realizzate in legno, garantiscono oltre ad un look glamour, un resa sonora incredibile. Cuffie on-ear dal design unico e realizzate in acciaio inossidabile, tessuto e legno certificato FSC®, dotate di driver ad alte performance per un sound nitido: sono le on-ear Liberate (99,90 Euro). Infine gli auricolari in-ear Legend (229,90 Euro) propongono una struttura equilibrata dal profilo sottile per una qualità audio superiore. A.R.
Commenti
comments