I must have della primavera? Certo che ci sono colori e stampe brillanti e abiti dalle linee sorprendenti da indossare nelle nuove occasioni che la primavera e l'estate vogliamo ci portino.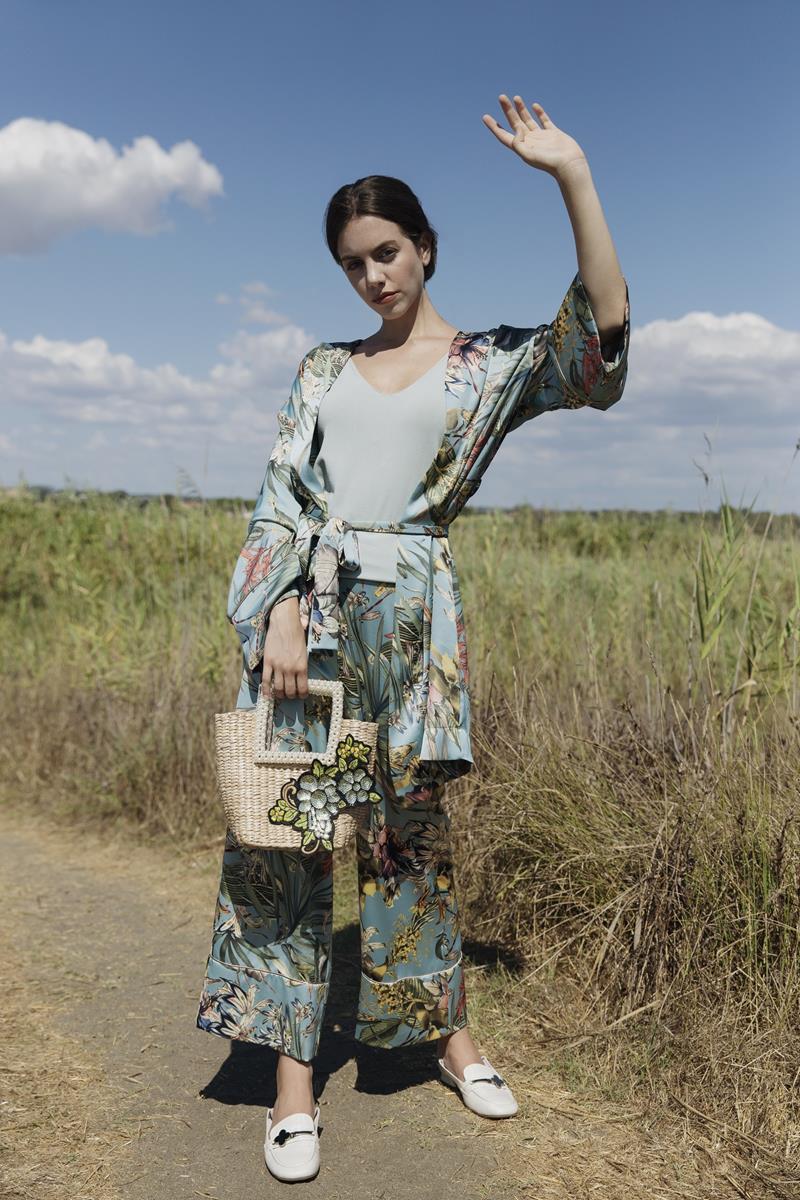 Qualunque sia la propria scelta di look, fra le tantissime proposte di tendenza, la collezione Lanacaprina incarna però soprattutto un'emozione e un'idea: la leggerezza.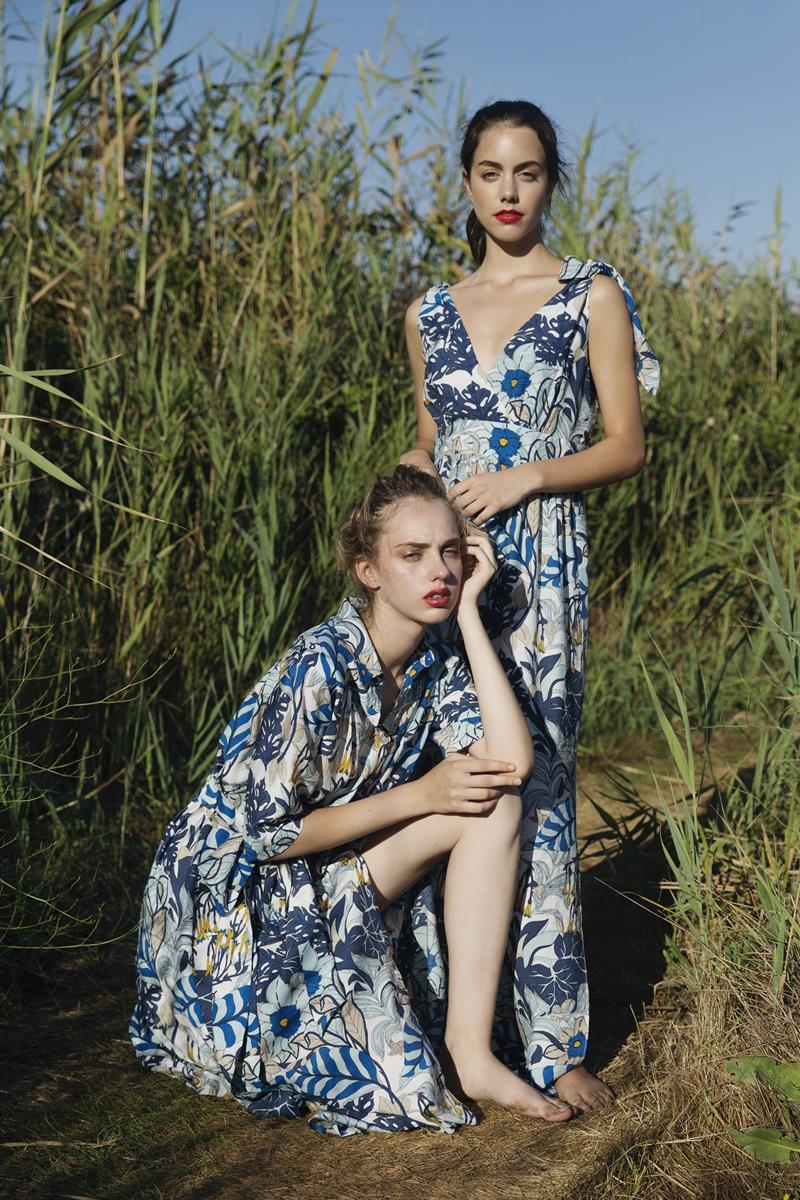 Scegliere i pensieri più belli e usarli come un accessorio invisibile capace di far brillare ogni momento: la donna Lanacaprina ha la forza, il carattere e la grazia per farlo. Ce lo racconta Barbara Ficagna, designer e responsabile ufficio stile del brand.
Quale è il filo rosso della collezione Lanacaprina per la tanto attesa primavera 2021? Il motto Lanacaprina è #kindnessrocks e lo trovo più attuale che mai: la gentilezza è forza, è la base della resilienza e la strada per tenere insieme, come fa ogni donna, tutte le sfaccettature di ogni giornata. La collezione Lanacaprina incarna e veste lo spirito di queste donne fortemente contemporanee, immerse nella vita, vuole interpretare e amplificare la loro energia. Per loro abbiamo creato abiti leggeri, confortevoli, colorati e carismatici, un total look nel quale davvero ogni donna oggi può identificarsi.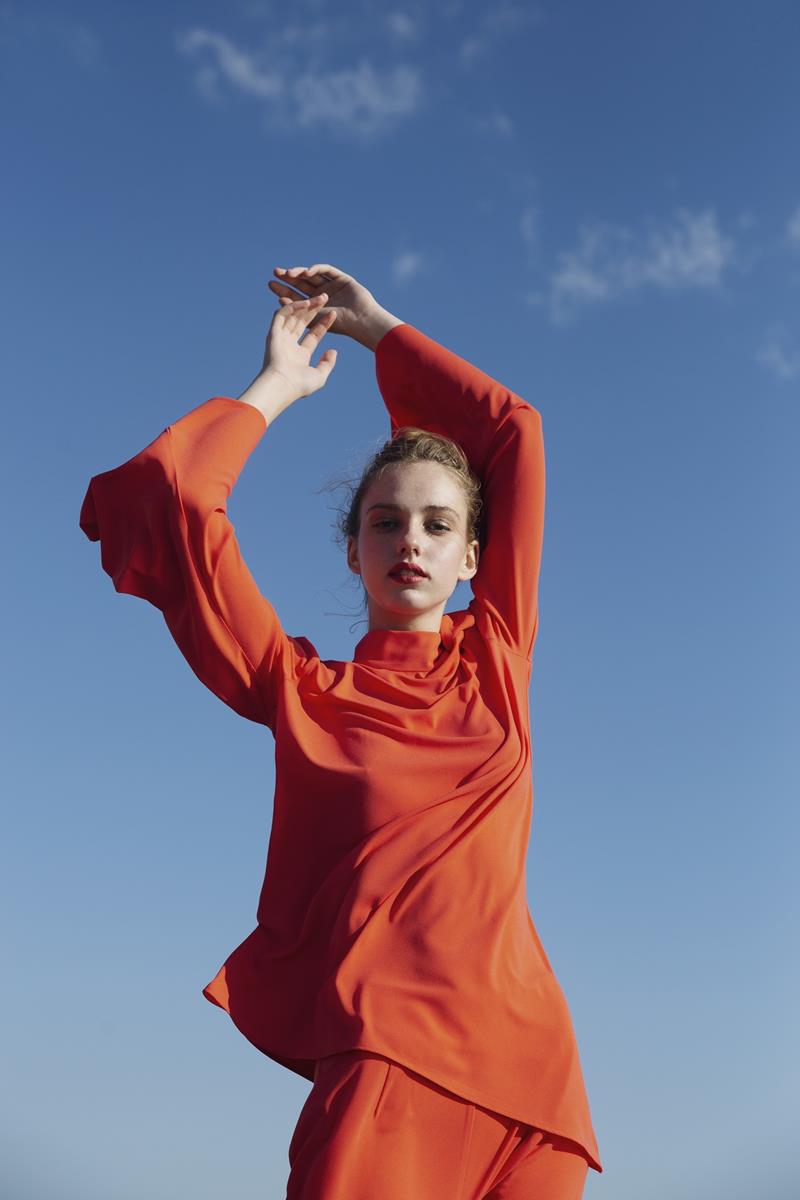 Come nasce una collezione Lanacaprina? Ogni collezione ha il suo spirito, frutto di un'emozione che può nascere dal vedere un oggetto, un look, magari per strada, un'opera d'arte…qualsiasi stimolo può diventare una scintilla che poi si moltiplica trasformandosi e articolandosi in racconti diversi, ciascuno con la propria anima, ma che compongono un'unica grande storia.
Come si scelgono I tessuti più giusti per una stagione e perché? I tessuti e i materiali si incontrano viaggiando. In questi ultimi mesi abbiamo dovuto scegliere modalità alternative, digitali, ma credo che nel medio termine non si potrà fare a meno di ricominciare a cercare sul campo quello che c'è di nuovo o che incarna al meglio, secondo noi, lo spirito del tempo. Scegliendo destinazioni e mete sempre diverse si incontrano interpretazioni dello streetwear di grande ispirazione che possono diventare, nell'evoluzione della collezione, anche abiti da sera. L'impatto emotivo e sensoriale di un materiale o di un tessuto si incanala poi nelle varie forme che compongono il mondo di Lanacaprina: da un'idea raccolta camminando per strada si può arrivare a uno dei nostri abiti Red Carpet, la cerimonia più sfarzosa.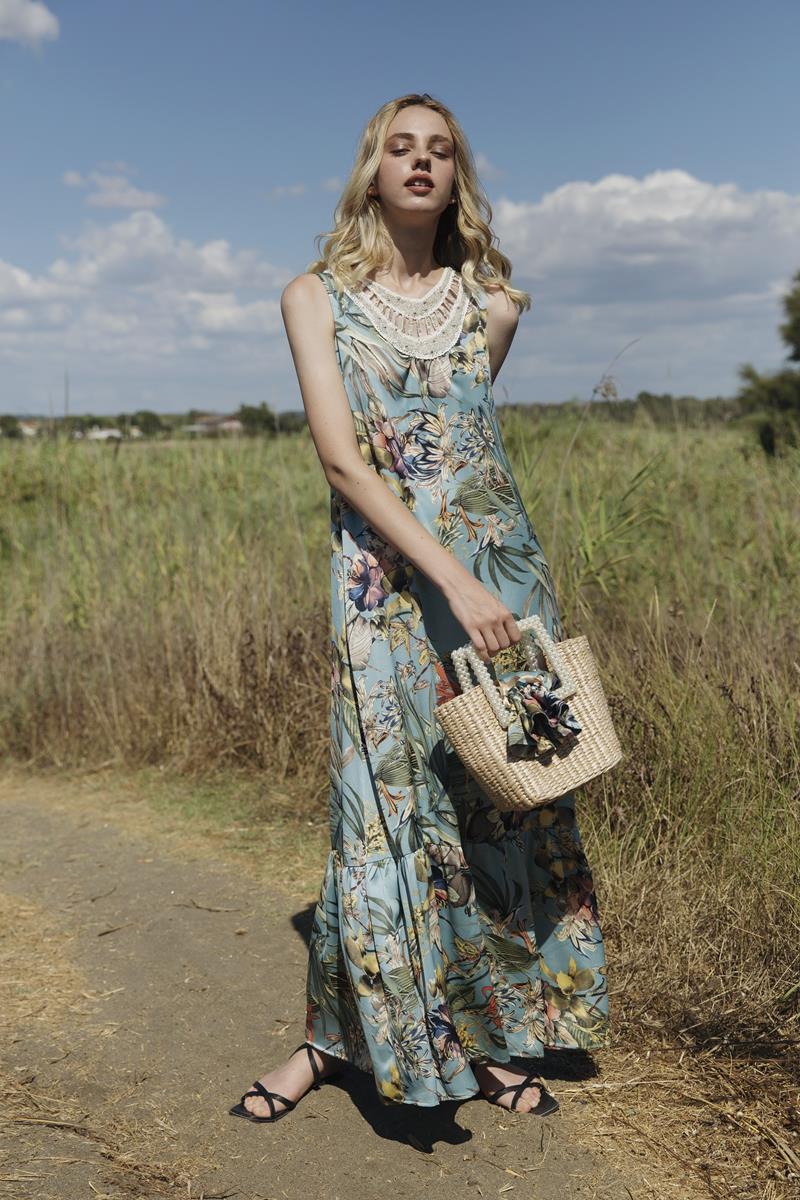 Quali sono i trend più forti per la Primavera 2021? In questo mondo rivoluzionato e nuovo, credo che più che singole tendenze, pur presenti, come le righe, il colore o il floreale, il vero macrotrend sia la leggerezza, da tutti i punti di vista e in tutti i sensi. Lanacaprina la interpreta con tessuti fluidi e leggeri, fatti per muoversi seguendo l'aria e il corpo: vogliamo che sia di buon auspicio.
Che tipo di donna hai in mente quando crei i capi Lanacaprina? Una donna molto precisa, un mix di femminilità e carattere, gentilezza e determinazione. E' una donna che può avere 20 anni o 50 ma ha un'anima ben delineata, che la rende carismatica, che fa sì che si faccia notare sempre, quasi senza volere, perché trasmette energia e positività e lo fa con grazia, con il sorriso. E' una donna che mette tutta se stessa in ogni cosa che fa ed è pensando a lei, al suo desiderio di bellezza e dinamismo, che inventiamo capi che le permettano di essere libera e glamour.
Che rapporto disegni fra abiti e corpo? Lanacaprina veste dalla 38 alla 50, davvero. Ho una lunga esperienza di design della moda che spazia in numerose tipologie di abbigliamento e questo mi permette di essere estremamente versatile e di studiare capi che concretamente valorizzino e vestano al meglio ogni tipo di fisicità. Per rendere il fitting perfetto, su alcuni capi di confezione studiamo degli accorgimenti speciali per le taglie dalla 46 alla 50 perché il sentirsi belle e a proprio agio nei propri vestiti è una sensazione che tutte le donne meritano.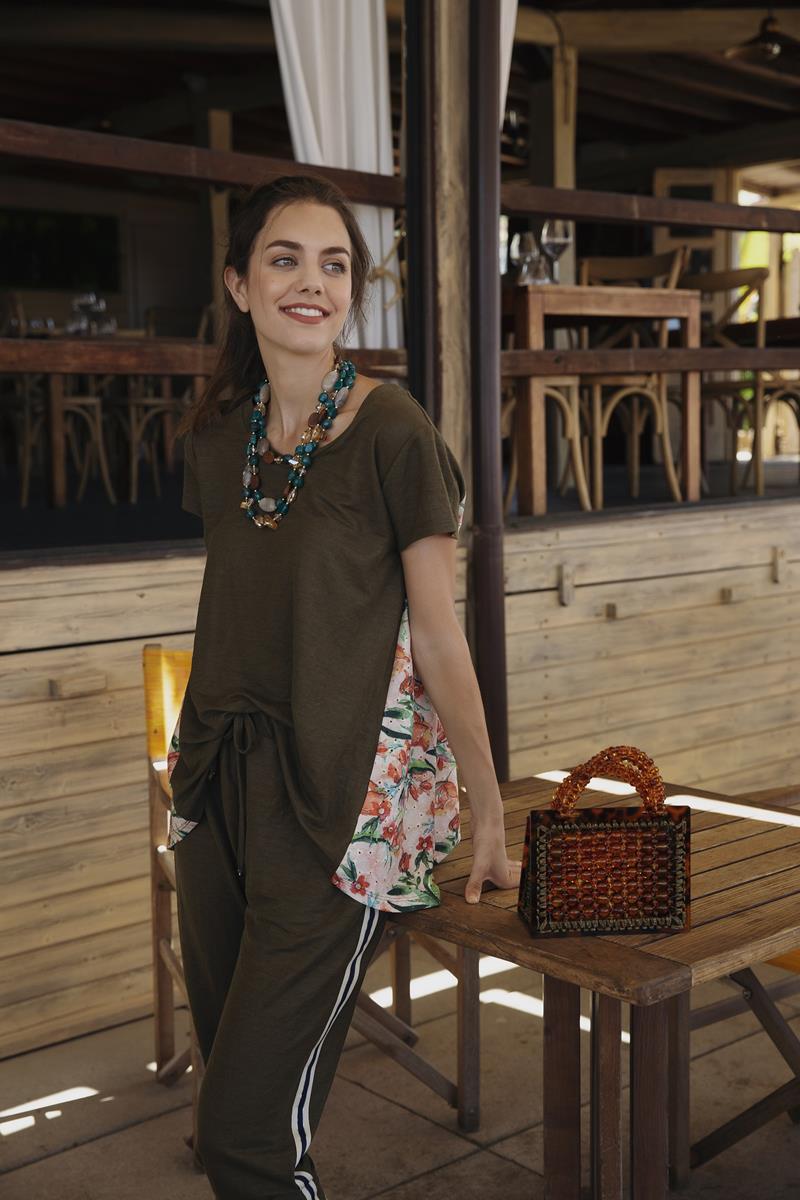 Quali sono i capi irrinunciabili per la SS21? Certo vorremo goderci l'estate con chemisier e lunghi abiti fluidi e incontreremo la primavera con maglie colorate e avvolgenti, ma il vero must have dell'estate 2021 sarà sempre la leggerezza, il desiderio di respirare aria nuova, di vivere la natura anche in città. La collezione Lanacaprina vuole esaudire questo desiderio e accompagnare ogni donna nella costruzione del suo futuro.
---
Fonte foto: Lanacaprina press office
Commenti
comments