Lucifer è la serie TV che dal 2016 porta sul piccolo schermo le avventure del Re degli Inferi in persona, trasferitosi a Los Angeles dopo essersi preso una pausa dal suo mestiere…infernale.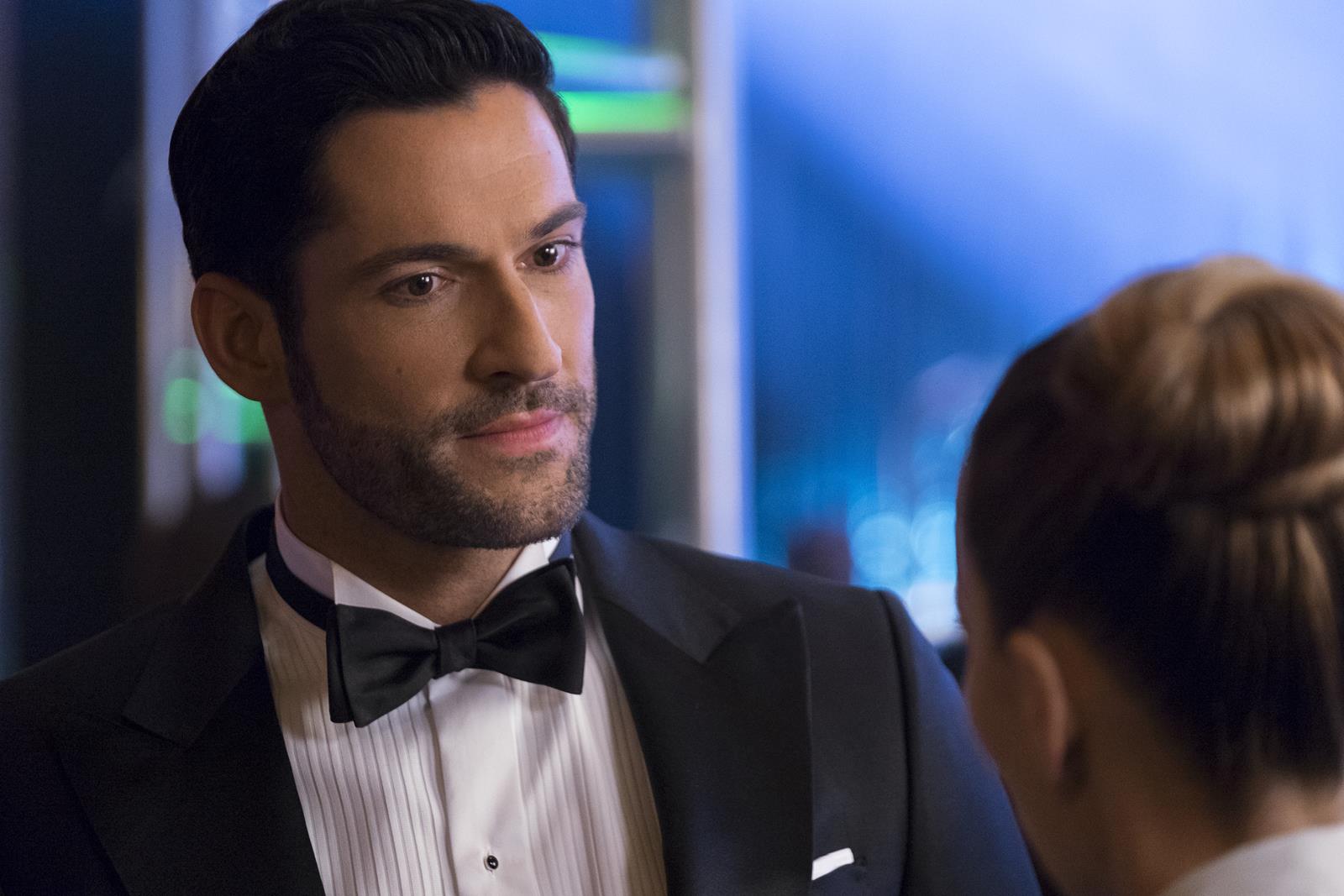 Il diavolo è fra noi e non è mai stato tanto affascinante.
Proprietario di uno sfavillante night club e amante di vizi e bagordi, Lucifer scopre di avere una passione ben più originale di tormentare i dannati: quella per le scienze forensi, meglio se esercitate insieme alla bella detective Chloe Decker (Lauren German).
Lucifer: tutti i luoghi dove è stata girata la serie tv
La serie segue le avventure di Lucifer nei panni di un improbabile consulente della polizia di Los Angeles, con il Diavolo che si riscopre sempre più innamorato della detective Decker mentre deve lottare contro assassini mortali e nemici soprannaturali.
Al fianco di Lucifer e Chloe, una serie di personaggi secondari che rendono ancora più godibile lo show: dalla psicoterapeuta Linda (Rachael Harris) al demone Mazikeen (Lesley-Ann Brandt), dalla spumeggiante medico forense Ella Lopez (Aimee Garcia) al tenebroso fratello di Lucifer, l'angelo Amenadiel (D.B. Woodside).
Lucifer's: curiosità sui personaggi più amati della serie tv
Se anche voi siete fan della serie, arrivata alla sesta ed ultima stagione, o vi state per lanciare nel binge watching dei suoi episodi, ecco 10 curiosità che vi faranno amare ancora di più gli attori principali di Lucifer.
Tom Ellis si ispira ad un cantante leggendario per interpretare Lucifer
È cosa nota che Lucifer si esibisca spesso al pianoforte o in vocalizzi magistrali. Ma da dove viene l'ispirazione per le sue performance? Sia Neil Gaiman per il personaggio di Sandman, fumetto dal quale Lucifer è tratto, sia lo stesso Tom Ellis si sono ispirati a David Bowie per le movenze e il modo da dandy di calcare il palco.
Ellis è inoltre un cantante e musicista lui stesso, e la voce utilizzata per le interpretazioni canore nello show è la sua.
L'accento di Lucifer doveva essere diverso
Inizialmente il personaggio di Lucifer doveva avere un accento marcatamente americano. Dopo alcune letture del copione, il gallese Tom Ellis trovò questa scelta particolarmente gretta e pesante, e propose di passare ad un ben più mellifluo accento britannico. Il risultato nella lingua inglese è vincente, un ilare mix di parlata da lord e battute perennemente allusive.
Lucifer ha fatto tornare in TV un volto molto noto del piccolo schermo
La Stagione 3 di Lucifer ha accolto come personaggio secondario un volto che ha fatto la storia delle serie TV dei primi anni 2000. È Tom Welling, storico interprete di Clark Kent/Superman in Smallville. Assente dagli schermi già da qualche anno, Welling è tornato a recitare in Lucifer nel ruolo di Marcus Pierce, un detective dal passato oscuro.
L'attore è stato fortemente voluto dai produttori della serie, che già avevano lavorato con lui in Smallville, ed è rimasto talmente entusiasta dall'esperienza da voler girare più episodi di quelli previsti dal contratto iniziale.
Anche Neil Gaiman è un fan dello show
Il personaggio di Lucifer apparve per la prima volta nel fumetto DC Sandman fra il 1989 e il 1996, e divenne nel 2000 il protagonista del fumetto omonimo disegnato da Mike Carey. Oggi è proprio Neil Gaiman, autore di Sandman, ad elogiare la serie TV e a definirla una versione "sexy, pazza e cattiva di Doctor Who", grande classico della TV britannica targato BBC. Gaiman avrebbe inoltre contattato di persona Tom Ellis per complimentarsi della sua interpretazione.
Tom Ellis si sente più a suo agio con la commedia che con i drammi
Sarà anche bravissimo ad occuparsi di efferati omicidi, vicende divine e amori turbolenti sul set di Lucifer, ma Tom Ellis sostiene di sentirsi molto più a suo agio con i ruoli comici. L'attore è infatti divenuto famoso per i suoi ruoli in sit-com e show televisivi divertenti come The Catherine Tate Show, Pulling e Miranda, e sostiene che sia sempre bello "lavorare circondati da un po' di humor".
Lauren German pensa che la serie abbracci tutte le religioni
Uno show che ha come protagonista il Diavolo in persona non è stato certo libero da controversie.  Quando la produzione di Lucifer fu annunciata, l'associazione cristiana americana One Million Moms tentò di bloccarne la messa in onda poiché la serie avrebbe potuto "glorificare Satana" dipingendolo come una persona amabile.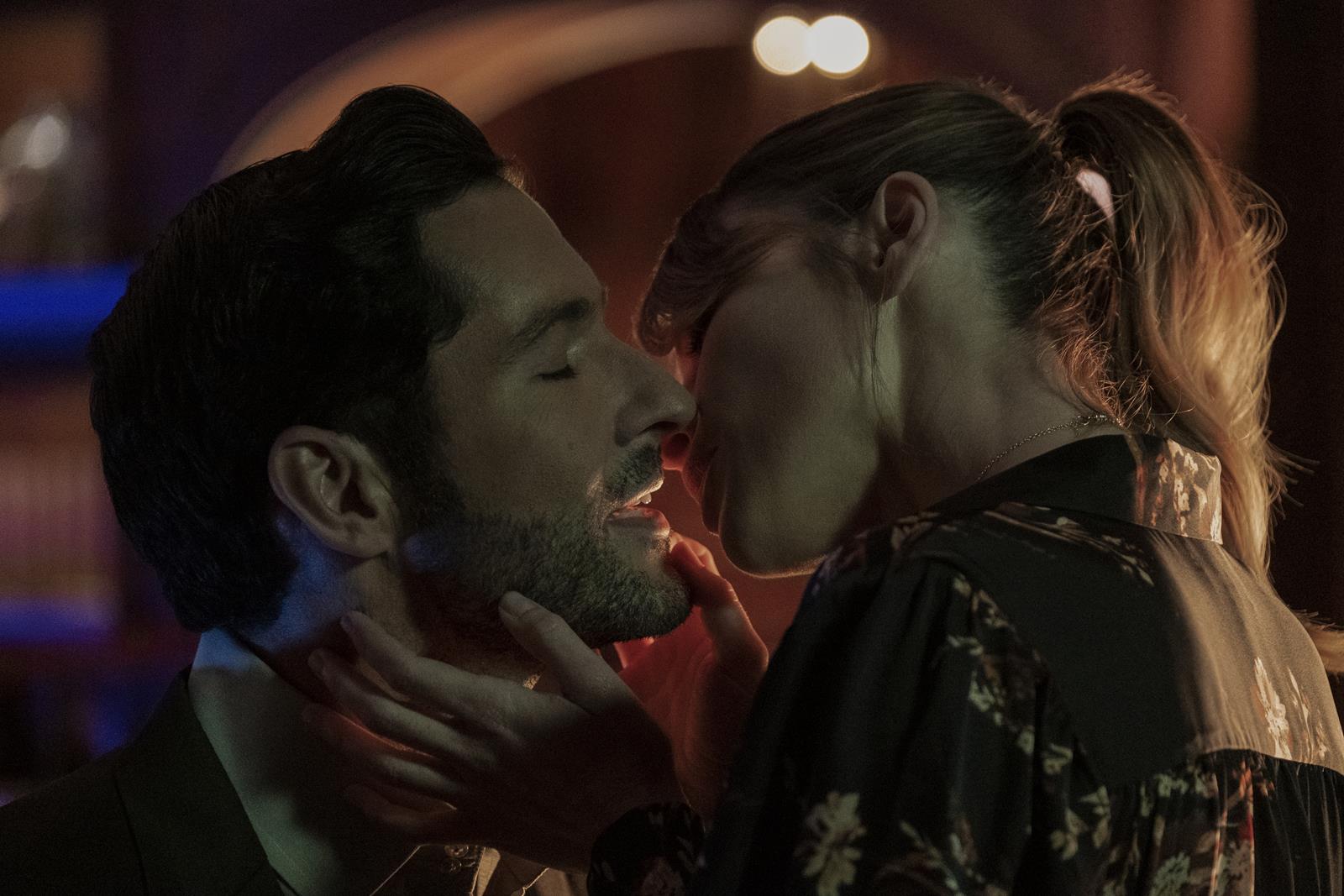 La petizione non andò in porto, e al riguardo l'attrice Lauren German, interprete della detective Decker, ha commentato che la serie rende onore a tutte le religioni essendo "una storia umana sulle nostre lotte fra ciò che è giusto o sbagliato".
Tre degli attori principali condividono lo stesso mese di compleanno
Una coincidenza bizzarra che ha quasi del soprannaturale. Gli attori Tom Ellis, Lauren German e Aimee Garcia sono nati tutti nel novembre 1978 a soli 12 giorni di distanza l'uno dall'altro.
Le figlie di Tom Ellis non sono interessate allo show
A quanto pare il fascino che Lucifer esercita nella serie non è poi così magnetico nella vita reale. O almeno così sembra per le figlie di Tom Ellis. L'attore ha infatti dichiarato che le sue tre figlie non sono particolarmente interessate a vederlo in TV, e addirittura sono infastidite se Ellis tenta di riprodurre a casa le voci dei suoi personaggi.
Maze doveva avere un volto diverso
Braccio destro di Lucifer e demone potentissimo, Mazikeen (per gli amici Maze) ha ormai per tutti il volto fiero e splendido di Lesley-Ann Brandt, attrice sudafricana naturalizzata neozelandese. All'inizio però il ruolo di Maze era stato affidato a Lina Esco, già famosa per i suoi ruoli d'azione in CSI: NY e Kingdom. Dopo le letture iniziali del copione, Esco è stata però sostituita da Brandt, che da subito è stata adorata dai fan e si è dimostrata perfetta per la parte di Maze.
Il detective Dan ha avuto davvero un volto diverso (anche se per poco)
Ai più attenti non sarà di certo sfuggito: nella prima stagione di Lucifer, il detective Dan cambia faccia dopo un solo episodio. La puntata pilota vede infatti Nicholas Gonzales (Pretty Little Liars, The Good Doctor) nei panni di Daniel Espinoza, ma dal secondo episodio in poi è Kevin Alejandro a dare il volto all'ex marito di Chloe. Un cambio in corsa che è comunque convenuto ai produttori della serie, visto che il detective Dan non ha mai smesso di avere un ruolo di rilievo all'interno dello show.
---
Fonte foto: Netflix Media Center

Commenti
comments