Due chiacchiere con Laura Mendolia, Owner e Direttore Creativo del marchio di lusso Made in Taormina.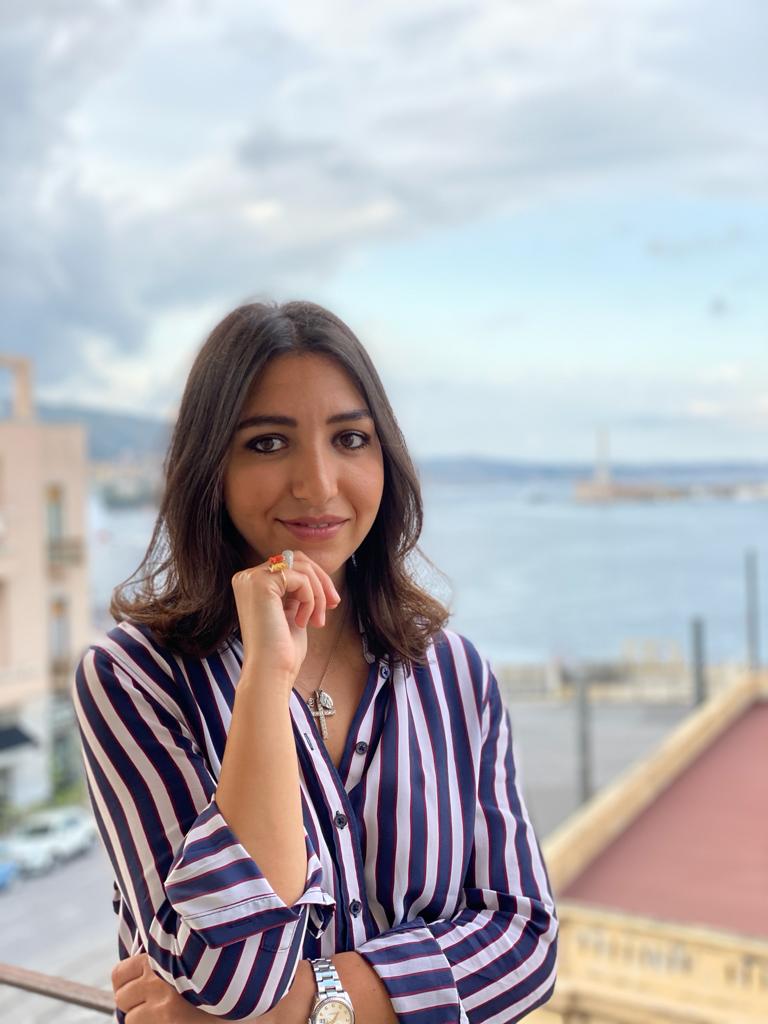 La Sicilia. Terra di amore e passione… Terra di seduzione. Ma anche Terra di quell'intensa tradizione che però lascia spazio ad uno speciale e singolare tocco controcorrente.
Ed ancora la Sicilia come Terra creativa e d'avanguardia e – per la designer Laura Mendolia – anche Terra in technicolor perché viva, forte e abbagliante proprio come i colori della bouganville, il cobalto, il verde giungla e il corallo.
Da questa visione speciale – nel 2018 – la designer – classe 1992 – progetta e dà vita a Pescepazzo marchio di accessori tra i più nuovi, interessanti e amati dalla moda.
Il suo plus? Lo spiccato tocco di unicità e quella forza e carattere che fanno sì che le borse per la loro particolarità vadano oltre ogni confine e rivoluzionino perfino un intero look.
Gialle, arancioni, viola e morbidamente vestite di tessuti come lo shantung di seta e da materiali come le piume di struzzo o preziosi come i rami di corallo, le borse guardano alla coffa, tipica borsa siciliana rivista dalla stilista in una versione nuova e decisamente couture.
Oggi la borsa di Pescepazzo è un vero must-have … venduto in mete frequentate dall'upper class internazionale come Forte dei Marmi, Taormina e St. Barth.
Come è nata l'idea di creare un accessorio che combinasse il tocco strong del technicolor con la tradizione della Sicilia? La coffa, che è la tipica borsa siciliana realizzata intrecciando le foglie di palma nana dell'isola, ha sempre fatto parte della mia quotidianità. Fin da bambina la utilizzavo per andare al mare o per un giro con le amiche. L'ho sempre vista come un oggetto magico, pieno di storia e tradizione, eppure così attuale e adatto ad ogni età. Per questo, quando ho deciso di creare una mia linea di accessori, ho subito pensato alla coffa, immaginandola però in maniera nuova e moderna, una coffa "couture" insomma. La coffa Pescepazzo si veste quindi di tessuti pregiati come lo shantung di seta, di materiali allegri e svolazzanti come le piume di struzzo o preziosi come i rami di corallo, diventando un accessorio originale e versatile. In particolare per la primavera/estate 2020 mi sono ispirata ai colori della mia terra, colori vivi e abbaglianti come il bouganville, il cobalto, il verde giungla e il corallo, che fanno davvero pensare a una Sicilia in technicolor.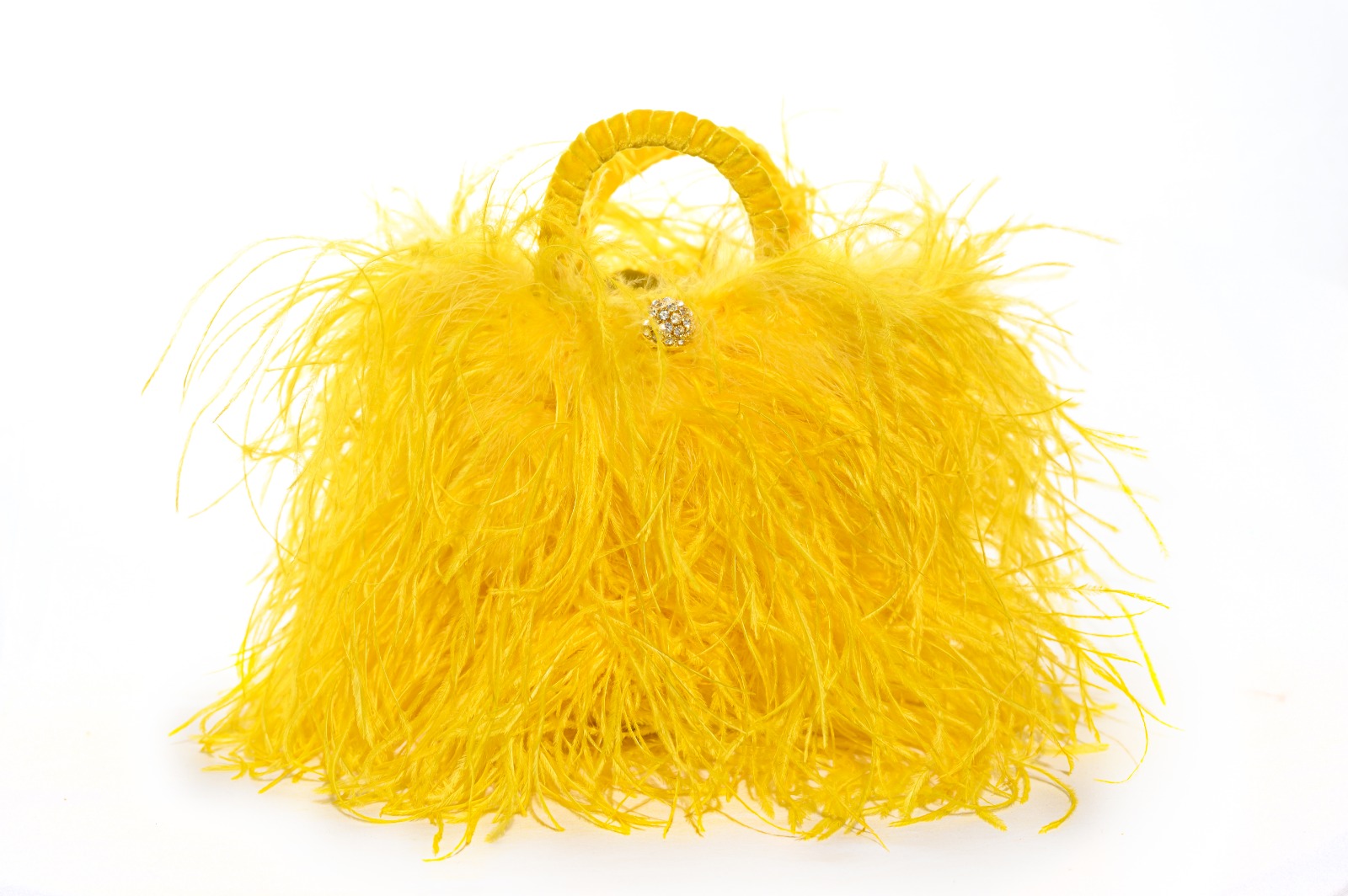 Torniamo a qualche anno fa. Quando ha iniziato il suo progetto con le borse? Nel Settembre del 2018, dopo la laurea in giurisprudenza, ho deciso, forse con un pizzico di follia, di cambiare strada e seguire la mia vera passione, la moda.  Nasce così Pescepazzo. Il brand prende il nome da una filastrocca che mia nonna recitava per me quando ero solo una bambina, il cui protagonista era un pesce avventuroso, capace di andare controcorrente, amante della libertà. Quelle parole le porto sempre con me, mi aiutano nei momenti difficili, rappresentano a pieno il messaggio che vorrei trasmettere alle persone che incontro.
Mi racconta l'ispirazione della collezione Pescepazzo AI 2020-2021? Le collezioni Pescepazzo sono spesso il risultato di una lunga e attenta ricerca tra colori pantone, tinte brillanti, accese, vivaci. Per l'autunno/inverno 20-21 ho invece esplorato un territorio nuovo, fatto di colori più tenui, delicati e luminosi. È stata una scelta diversa dal solito, senza dubbio frutto dei mesi difficili che abbiamo vissuto e di un rinnovato bisogno di semplicità e purezza. Il bianco, il grigio perla, il nude, il tabacco. Un bagno di luce e bellezza che ci aiuti ad affrontare questo inverno con cuore più leggero. In tre parole back to basics.
Un singolo accessorio può essere talmente forte da sottolineare il resto del look di una donna? Ho sempre amato gli accessori più di qualsiasi altro capo d'abbigliamento. Un semplice accessorio può dare carattere, raccontare una storia, rendere indimenticabile un look. Quando vedo donne diverse, di ogni età, indossare in modo fantastico le coffe Pescepazzo, mi convinco sempre più che la moda è solo uno strumento, serve a tirare fuori, tramite colori e tessuti, sentimenti, emozioni, forza e unicità.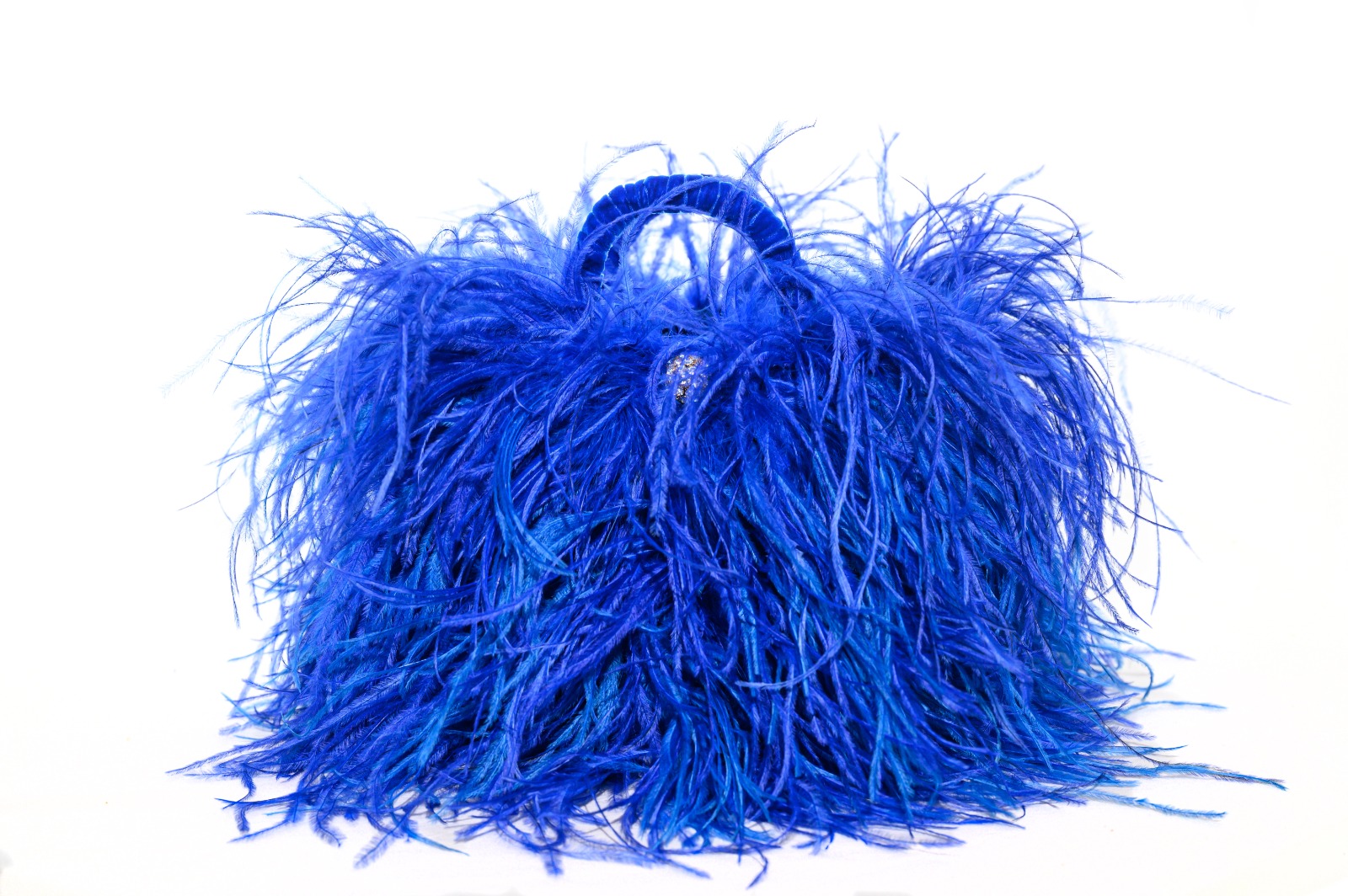 Oggi le borse Pescepazzo dove sono vendute? Le Pescepazzo sono disponibili nel nostro shop online su pescepazzo.com e sono presenti anche in alcune boutique selezionate: Taormina Mood a Taormina, la boutique dell'Ortea Palace a Siracusa, FDM Gallery a Forte dei Marmi e la boutique dello Cheval Blanc di Saint Barth. Una parte della nostra collezione è inoltre in vendita su The Dressing Screen, e-commerce che fa da vetrina per moltissime eccellenze italiane del settore moda.
 Chi sono le sue clienti? Le clienti Pescepazzo sono donne eleganti e autoironiche, donne di ogni età amanti della ricerca e del made in Italy. Rimangono spesso affascinate dalla cura del dettaglio, dalla possibilità di acquistare un prodotto speciale, che non puoi trovare ovunque. Queste donne sono per me una continua fonte d'ispirazione, mi spingono a migliorare senza rinunciare alla leggerezza, che è il segno distintivo di Pescepazzo.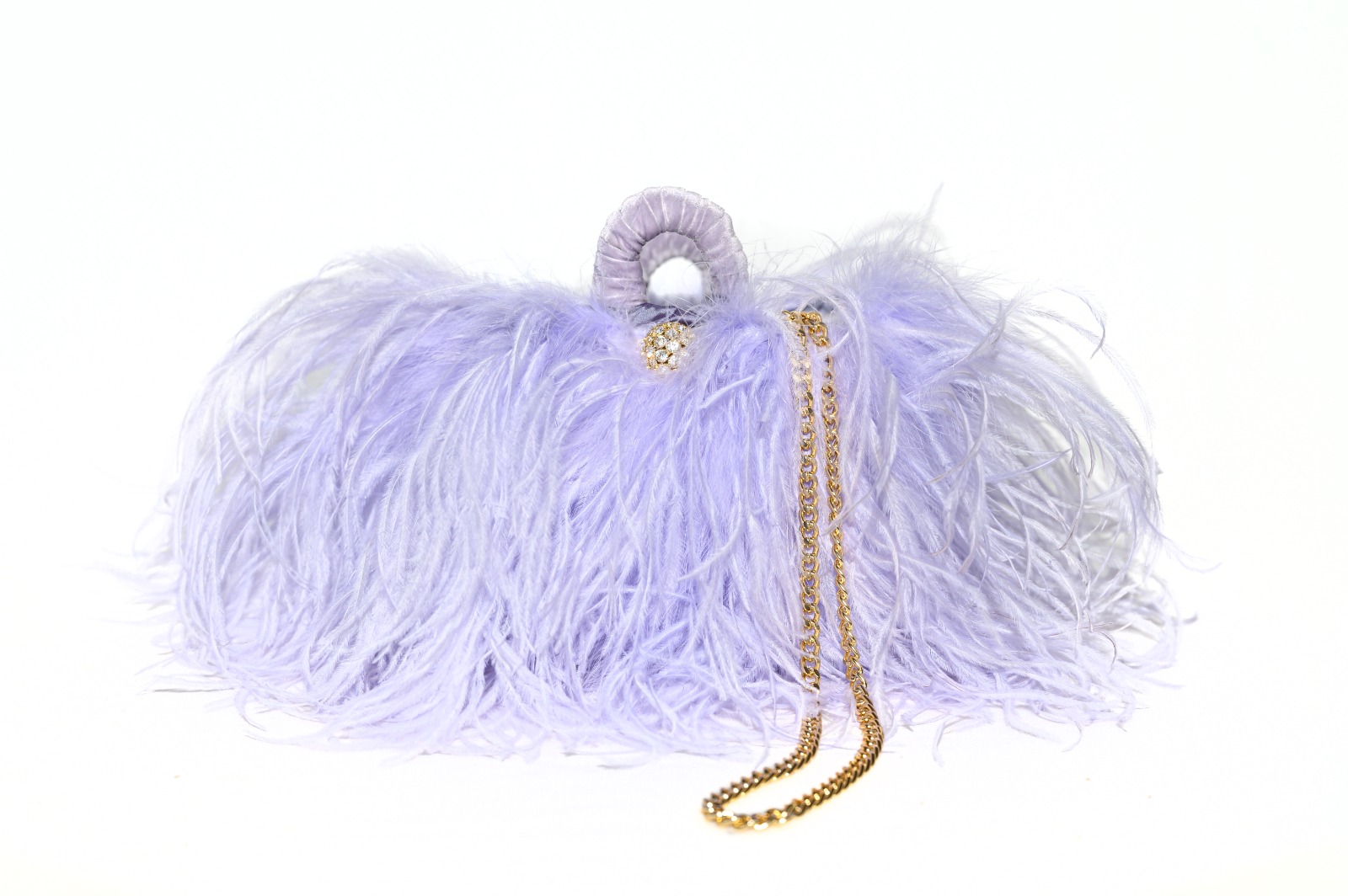 Quali sono i suoi prossimi progetti? Pescepazzo è in continua evoluzione. Oltre alle coffe, che sono ormai un must, ho da poco lanciato una linea di sete, anche queste piumate, super colorate e completamente personalizzabili. Sto poi lavorando a una capsule collection davvero speciale che uscirà in autunno e sarà dedicata alla sera. Nel mese di luglio ho inoltre lanciato un bellissimo progetto, Pescepazzo on the pink side, intervistando professioniste, imprenditrici, donne che si sono inventate un lavoro e una vita che le rappresentasse davvero.
Fonte foto: press office Pescepazzo
Commenti
comments