Tra gli acquisti da fare quasi ogni anno rientrano gli occhiali da vista, sempre più utilizzati come accessorio fashion e non solo come uno strumento utile per correggere la vista. Negli ultimi anni l'offerta dei modelli di montature per gli occhiali da vista è aumentata, grazie alle numerosi montature che tengono conto, finalmente, anche dello stile di una persona e del look.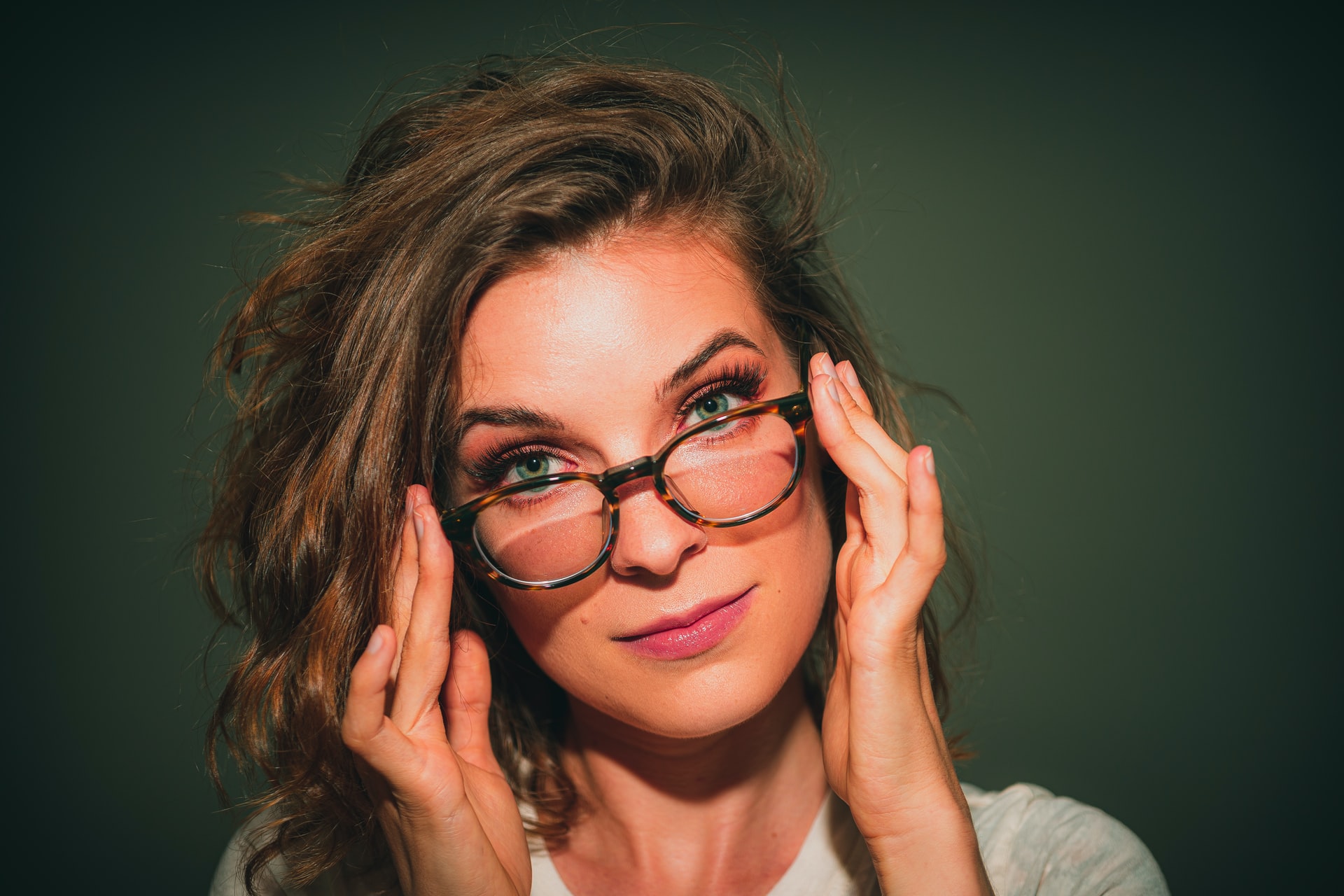 Le star internazionali del cinema e della musica non si vergognano di sfoggiare sulle passerelle un paio di occhiali da vista e collezionano ogni tipo di montatura, dalla più originale a quelle semplici.
Prima di acquistare un paio di occhiali, da vista oppure occhiali da sole, è bene seguire due delle regole principali: la prima è mettersi davanti allo specchio e notare se la montatura incornicia perfettamente l'occhio, come se fosse un quadro. La seconda regola tiene conto delle sopracciglia, è importante che la montatura accompagna le sopracciglia e segue l'arco da sotto, come se fosse un ponte.
6 occhiali da vista di tendenza 2020
Gli occhiali da vista possono essere considerati degli accessori unisex, tuttavia la tendenza predominante per gli occhiali da vista donna tiene conto delle montature sottili, delle forme maxi ispirate agli anni '70 e del taglio cat-eye.
Durante questa nuova estate vedremo sfilare principalmente 6 modelli di occhiali da vista e sono:
1. Occhiali da vista con montatura metallica
Ispirate allo stile nerd, gli occhiali da vista di tendenza 2020 presentano una sottile montatura metallica abbinate a diverse varietà di lenti come le lenti tonde. Liu Jo propone una sottile montatura oro abbinata a delle lenti tonde, mentre Ray-Ban ha scelto un occhiale da vista in metallo abbinato a delle aste tartarugate.
2. Occhiali da vista trasparenti
Gli accessori trasparenti sono un trend in forte crescita già dallo scorso anno e in questo nuovo anno gli occhiali da vista con le montature trasparenti rappresentano una tendenza estiva che ha rapito il cuore di tutti. Disponibili con tonalità cristalline o semplicemente colorate, sono sfoggiati su Instagram dai migliori fashion blogger e possono essere abbinati facilmente a qualsiasi look.
3. Occhiali da vista Aviator
Riproposte come ogni anno da Ray-Ban, il modello Aviator è un must-have immancabile che ha il suo fascino anche nella versione da vista. I nuovi modelli di Ray-Ban ripropongono gli occhiali da vista Aviator con la colorazione oro e dalle forme classiche, al contrario di Tommy Hilfiger che ha scelto di rivisitare i vecchi modelli rendendo le lenti più spigolose.
4. Montatura occhiali da vista anni '70
Gli anni '70 hanno ispirato tanti settori, dall'abbigliamento alle calzature e anche gli accessori. Per un look da hipster e glamour al tempo stesso, gli occhiali da vista anni '70 sono un must have estremamente facili da indossare. Dai tagli cat-eye alle montature squadrate abbinate a colorazioni contrastanti come il nero e il rosa oppure con colorazioni in oro per un tocco più elegante.
5. Occhiali da vista con mezza montatura
Gli occhiali da vista con mezza montatura sono di tendenza da alcuni anni e rientrano di diritto tra gli occhiali must have del 2020. Sono caratterizzate dalla mancanza di un bordo inferiore che permette agli occhiali di ammorbidire e addolcire anche un visto con forme marcate e prominenti.
Fonte foto: Unsplash
Commenti
comments