Riaprire, tornare a vivere, riprendere la vita di prima, quella post Covid o quanto meno abbracciare una nuova normalità. Non fanno eccezione i negozi come quello di Canada Goose che per farlo sceglie la strada dell'arte... in vetrina e non solo.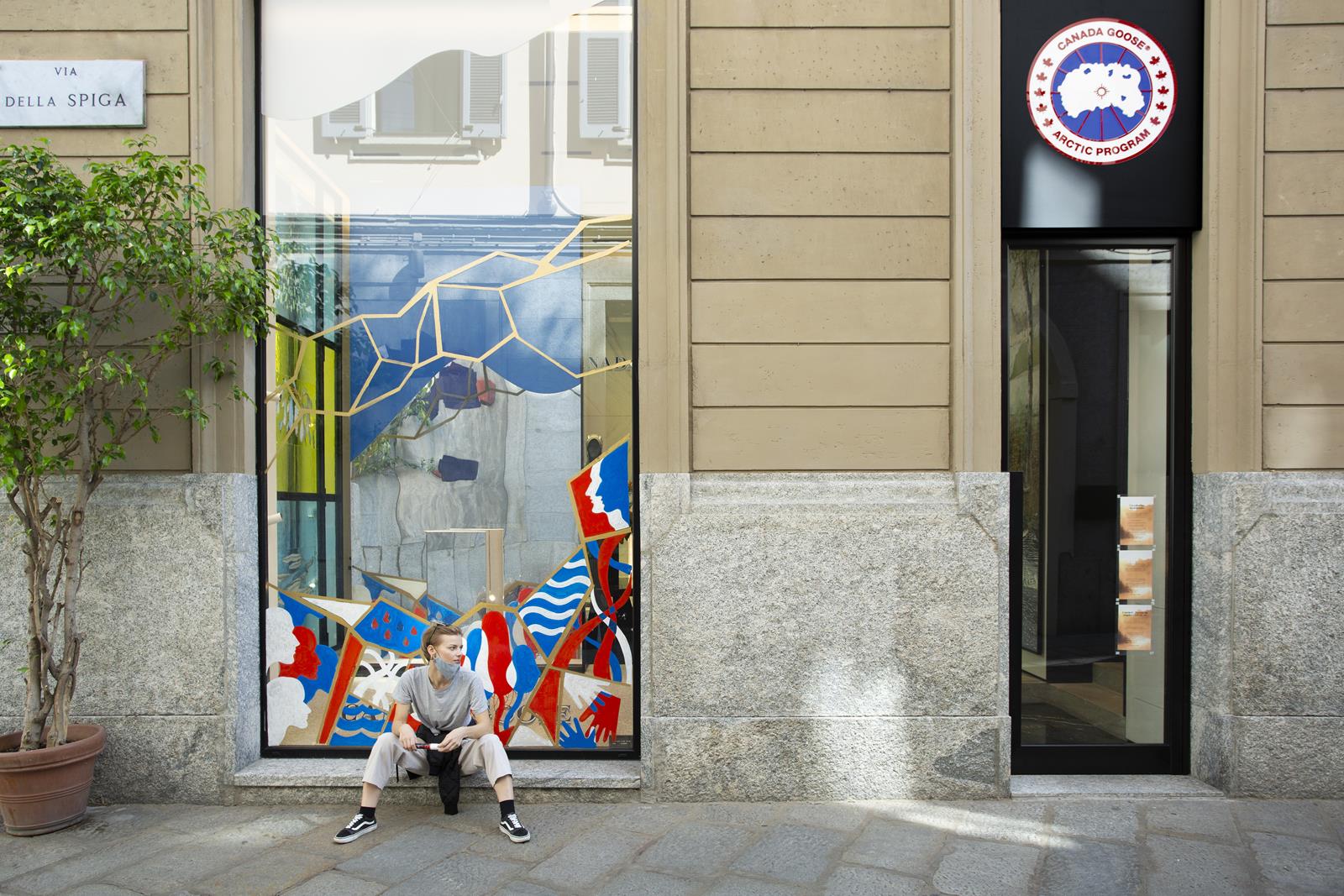 Per celebrare la riapertura delle sue boutique europee il brand Canada Goose lancia il progetto artistico "In residence program". A Milano, è l'artista Mila Leva ad interpretar il tema "Live in the Open".
Sei artisti per sei località europee. Abbiamo intervistato Mila Leva, giovane e talentuosa art director, illustratrice e designer nata in Russia e oggi a Milano. L'opera di Mila è stata realizzata nel negozio Canada Goose di via della Spiga a Milano. Prima di Milano è toccata a Parigi, con l'artista francese Daco, mentre subito dopo, a Londra, con la collaborazione di Saroj Patel.
Canada Goose: ora puoi testare le giacche nella Cold Room a -25 gradi
Live in The Open: cosa significa davvero per te?
Per me il concetto di Live in the Open si identifica in una relazione consapevole e soste- nibile tra uomo e natura, in armonia e con un impatto negativo minimo sull'ambiente.
Per Canada Goose significa ripartire da una vetrina concepita come un foglio bianco, una tela bianca da riempire con un'opera d'arte. A cosa hai pensato per loro?
È stata una challenge, che ha portato con sé grandi soddisfazioni. Insieme ai fellow creatives di Contemporary Standard abbiamo ripensato e rielaborato il concetto dell'arte giapponese Kintsugi – l'arte del donare un nuovo splendore ad una ceramica rotta, riparandone le ferite attraverso gli innesti in lacca mischiata con polvere d'oro. L'essenza del Kintsugi illustra perfettamente come la resilienza possa essere raggiunta attraverso la scoperta di nuovi percorsi o la riscoperta di emozioni perdute. Quest'idea è stata poi da noi tradotta in diverse forme visive – installazione, live-painting performance e il video "behind the scenes" che riprende parte del processo creativo che sta dietro il lavoro.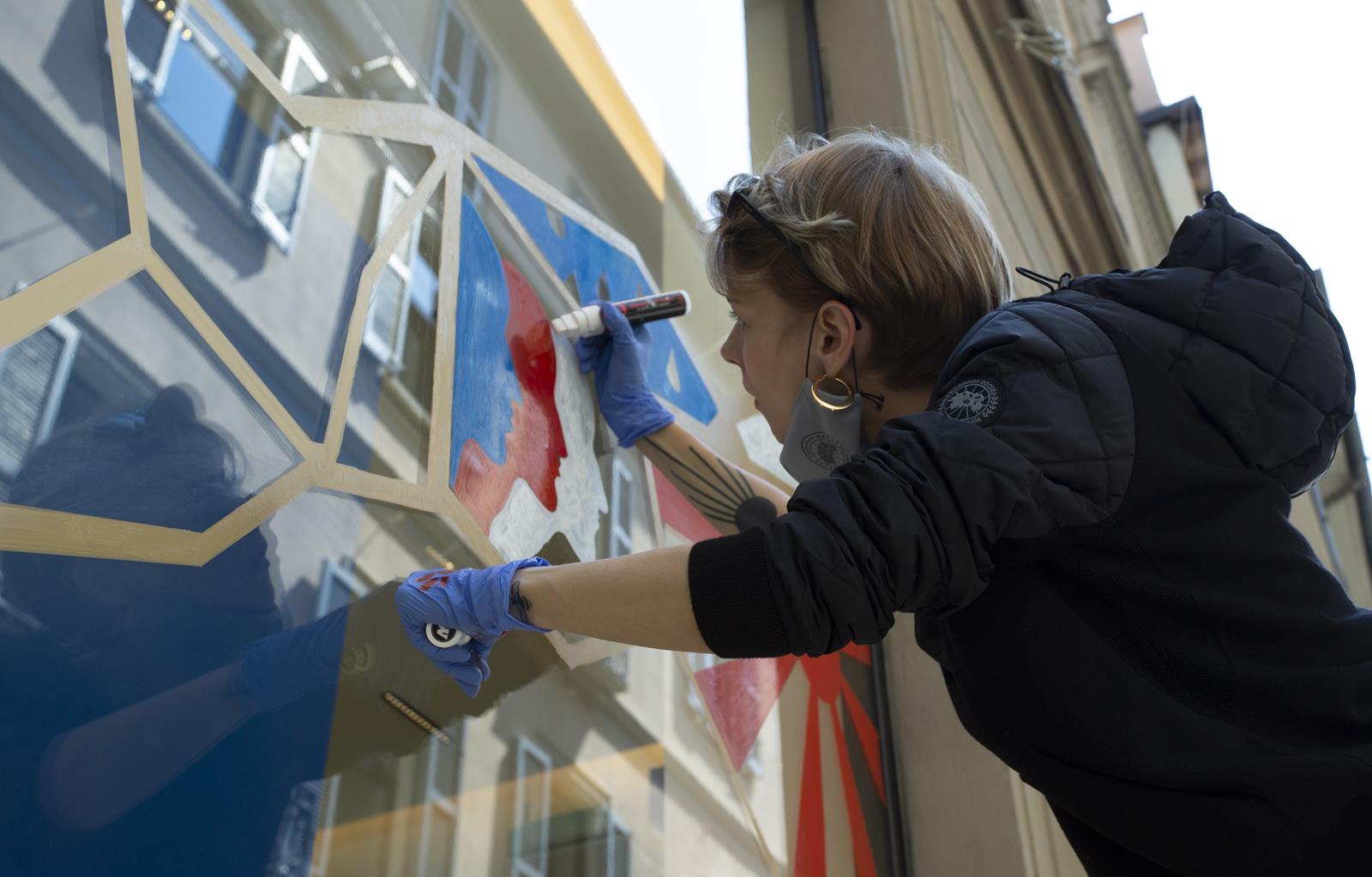 Questa riapertura/evento dei negozi Canada Goose vuole anche celebrare un ritorno alla normalità, o tuttavia ad una nuova normalità. Credi che torneremo mai alla nostra vita di prima? Cosa dovremmo cambiare secondo te?
Penso che il periodo della quarantena ci ha resi tutti un po' diversi da quello che eravamo prima. Parlando per me stessa posso dire che ora sento di avere un livello di gratitudine infinitamente maggiore anche verso le piccole cose che forse fino a poco prima che succedesse questa pandemia non notavo nemmeno. Cerco di fermarmi ogni tanto, mi "impongo" una pausa per rimanere focalizzata sui miei valori fondanti ed ascoltare me stessa, perché devi spegnere la musica per ascoltare i grilli.
Quali insegnamenti invece dovremmo trarre da questo periodo alle nostre spalle?
Penso che questo periodo, seppur nella sua drammaticità, ci ha portato anche tanti van- taggi nel percorso personale di crescita interiore di ognuno di noi: rinascendo, rivalutan- do, ritornando e riscoprendo possiamo raggiungere la vita che sogniamo.
In cosa ti senti vicina al mondo di Canada Goose, quali valori condividete insieme?
Sostenibilità, supporto di produttori locali, un autentico heritage e un approccio empatico su come vivere all'aperto. Condividiamo inoltre un pensiero uguale sulla relazione che la persona può instaurare con la natura da cui è circondato.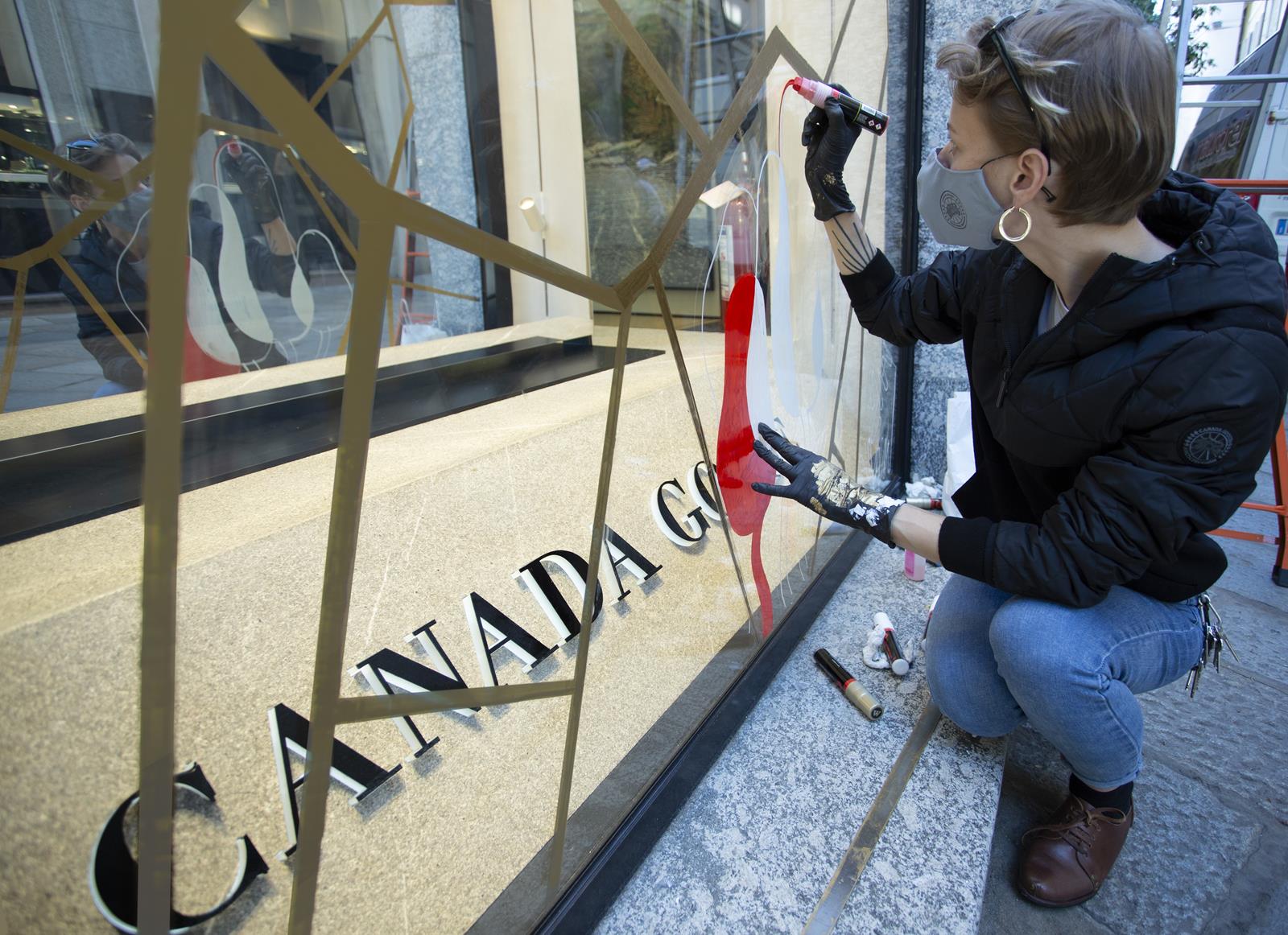 Fonte foto: Canada Goose press office
Commenti
comments