Una rivoluzione nel mondo delle serie TV, e non solo. Pose è la serie-evento che ha segnato un punto di svolta nella rappresentazione televisiva della cultura LGBTQ afroamericana e latinoamericana.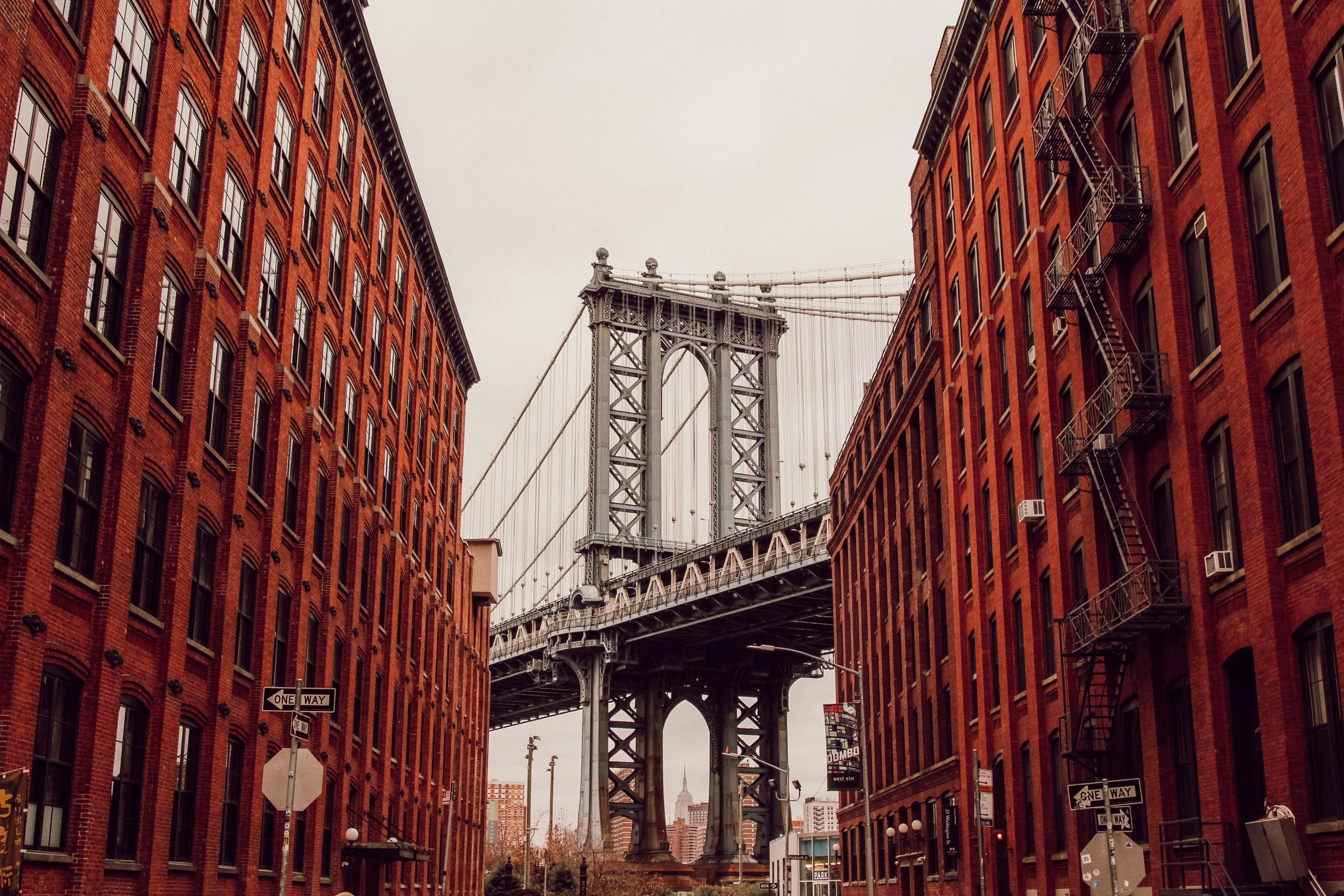 Glitter, outfit eccessivi, make-up all'ennesima potenza. Ma anche storie di vite spezzate, di rifiuto da parte della società e di identità negate, mentre su tutto incombe lo spettro di una piaga devastante: AIDS.
Post-Apocalittico: 5 Serie TV da Vedere
Prodotto dalla statunitense FX e in streaming su Netflix, questo show ad alto impatto scenico è un grido contro l'omofobia e la transfobia che passa attraverso la storia (verissima) delle Ball Room e delle Case di New York a cavallo degli anni '80 e '90.
Se siete rimasti stregati dalle due stagioni di questa serie più unica che rara – è lo show televisivo con il più alto numero di membri del cast LGBTQ della storia – non perdetevi il nostro tour fra le location di Pose a New York.
Pose: la trama
Pose usa le vicende di due Case rivali, la Casa Evangelista e la Casa Abundance, per fare luce su un mondo dimenticato o addirittura sconosciuto alle masse: quello delle Ball, eventi spettacolari dove la comunità omosessuale e transgender poteva ritrovarsi ed essere padrona della propria vita. Le Ball di Pose sono sfide a colpi di abiti indimenticabili, il palcoscenico di bellezze che la società che si auto-proclama "normale" non accetta. Sotto gli occhi di giudici ipercritici (fra questi spicca anche il cameo illustre di Jose Gutierez Xtravaganza, vero protagonista della scena drag negli anni '80) si fa e si disfa il destino e la notorietà dei membri delle Case, impegnati a dimostrare quanto valgono e chi sono veramente.
Perché in Pose non ci sono solo mosse di Vogue-ing estremo e tacchi da capogiro. Il cuore pulsante dello show batte nelle vicende tormentate dei protagonisti, ad iniziare da Blanca (M.J. Rodriguez), transgender sieropositiva che vuole costruirsi una Casa tutta sua e dove accoglie giovanissimi ragazzi e ragazze dotati di cuore e talento, ma che sarebbero altrimenti rimasti abbandonati per strada, fra prostituzione e spaccio. La parola Casa in Pose rappresenta infatti ciò che più è importante: la famiglia che ti accetta sempre, comunque tu sia.
I luoghi di Pose: East Village
Oggi sarà anche considerata una zona hip di Manhattan, ma l'East Village mantiene ancora il fascino artistico da spiriti liberi del secolo scorso. Questa zona a est del ben più modaiolo Greenwich Village e subito a ridosso del Lower East Side è infatti da sempre ricettacolo di giovani creativi e contro-culture, forte anche della presenza della Cooper Union, il college dedicato ai professionisti dell'arte.
È in questo quartiere che spesso si muovo i protagonisti di Pose, e tra le sue vie si nasconde l'entrata alla maestosa ballroom che rappresenta il fulcro dello show.
Anche se le scene delle Ball sono state girate in studio, camminare per l'East Village, fiancheggiare alcuni dei suoi edifici storici come St. Mark's Church in-the-Bowery, curiosare nei negozi di moda alternativa, o semplicemente sorseggiare un caffè all'aperto in Astor Place vi farà respirare l'aria ricca di promesse e lotte appassionate per la libertà degli inizi degli anni '90.
The New School for Dance
Spostandosi di poco a nord rispetto all'East Village, lo scenario cambia ed eccoci immersi nella realtà più cosmopolita dei dintorni di Union Square. Le mille sfaccettature di New York, che appare così variegata anche solo spostandosi da un quartiere all'altro, sono perfettamente catturate in Pose, che divide i suoi personaggi fra la lotta per la sopravvivenza ed il benessere cieco di una società che non tollera il diverso.
Un esempio di questa dicotomia è Damon, il ragazzo omosessuale cacciato dalla propria famiglia e che trova rifugio nella Casa Evangelista. Sotto la guida severa ma giusta di Madre Blanca, Damon cerca di realizzare la sua più grande ambizione: diventare un ballerino professionista. I suoi passi leggiadri lo portano alla New School for Dance, un'accademia di danza realmente esistente e nota come Eugene Lang College of Liberal Arts, succursale della New School.
Con edifici sparsi nell'area del Greenwich Village, la New School è un'istituzione centenaria fra i college di New York. I suoi programmi comprendono la maggior parte delle scienze umane e performative, ed i suoi edifici sono riconoscibili per l'alto impatto di design fra moderno e contemporaneo che si inserisce alla perfezione nel tessuto architettonico urbano.
Chelsea Square Restaurant
Per raggiungere la prossima tappa di questo tour bisogna spostarsi ad ovest, in un altro quartiere storico che si è visto totalmente rivalutato da residenti benestanti negli ultimi decenni. Siamo a Chelsea, il neighborhood delle gallerie d'arte e dei vernissage, fra case in mattoni ed edifici storici come il Chelsea Hotel.
Un tempo fulcro della vita LGBTQ, oggi Chelsea è il luogo perfetto per una passeggiata domenicale, con il suo Chelsea Market ricco di prelibatezze da tutto il mondo e la super scenica High Line, la ex-ferrovia sopraelevata dove poter camminare fra piante e fiori mentre sembra di dominare la città.
In questo quartiere sorge anche il Chelsea Square Restaurant, il diner che ospita i conciliaboli dei giudici/vecchi saggi di Pose. Fra questi spicca l'MC delle Ball Pray Tell (il pluri-premiato Billy Porter, re dei red carpet mondiali con i suoi outfit fuori dagli schemi), che non si tira indietro di fronte alle specialità italo-americane che il Chelsea Square serve da decenni.
The Playpen
Può uno show che ha New York come co-protagonista non mostrare uno dei luoghi più noti e visitati della Grande Mela? Ebbene sì, Times Square compare anche in Pose, ma in una veste…non convenzionale.
All'inizio della serie, Angel (India Moore), bellissima protetta di Blanca, sbarca il lunario lavorando in un peep show situato proprio nella piazza più nota del mondo. Questo luogo è tanto malfamato nel telefilm quanto curioso nella vita reale: si tratta del Playpen, uno degli ultimi sexy shop ad offrire ancora show dal vivo, sopravvissuto ad un repulisti della cultura porno voluto dall'ex-sindaco di New York Rudy Giuliani.
Trump Tower
Dalle stalle alle stelle (o forse no). Al numero 725 della Fifth Avenue, non lontano da Times Square, si erge la Trump Tower, edificio molto rilevante nella prima stagione di Pose. È qui infatti che viene assunto Stan Bowes (Evan Peters), giovane rampante dalla vita suburbana troppo stretta che finisce per innamorarsi di Angel. Lacerato fra la facciata della famiglia felice (compresa una moglie che non ama) e la voglia di libertà, Stan tenta la scalata al successo proprio nella Trump Tower, sotto l'egida del viscido Matt Bromley (un James Van Der Beek in grande spolvero).
Per chi visita New York e ha voglia di un bagno di opulenza, la Trump Tower è il posto giusto: boutique extra lusso (Gucci in primis), abitanti illustri (Michael Jackson il più popolare, ed ovviamente l'intera famiglia Trump quando non è di stanza alla Casa Bianca) ed un atrio interamente ricoperto di marmo rosa con annessa cascata mozzafiato, nonché ottoni ed ori scintillanti ovunque. E se cercate un altro luogo iconico newyorkese da visitare, non dovrete neanche spostarvi più di tanto: l'edificio di Tiffany & co. è proprio qui di fianco.
Red Hook e Valentino Pier
Un vero omaggio alla cultura newyorkese non può prescindere da una visita ad un altro distretto notissimo: Brooklyn. Multiculturale e in continuo fermento, Brooklyn ospita alcuni dei confronti all'aperto più drammatici e pregnanti per i personaggi di Pose.
La maggior parte delle scene ambientate in questo distretto sono girate nel quartiere di Red Hook, precisamente sul Louis Valentino Pier. Qui è infatti dove Angel si prostituisce per vivere e dove altri personaggi sono coinvolti in traffici illeciti dai quali Blanca tenta spesso di salvarli. Un luogo davvero malvisto negli anni '80, dopo decenni di opere di gentrificazione Red Hook è oggi un bel quartiere residenziale, forte anche della recente costruzione di un megastore IKEA. Il Valentino Pier è inoltre un posto altamente scenico dal quale godere di una vista panoramica strabiliante sulla Statua della Libertà.
Brooklyn Museum
Una chicca per gli spettatori più attenti: la primissima scena di Pose (non vi sveliamo cosa accade, andate a recuperare lo show se non lo avete ancora fatto) è ambientata al Brooklyn Museum, pietra miliare della cultura museale newyorkese.
Fra i musei più grandi degli Stati Uniti (ha una superficie di 52mila metri quadri), il Brooklyn Museum ospita collezioni artistiche che coprono migliaia di anni, dall'Antico Egitto all'arte contemporanea. Secondo voi, a quali oggetti potrebbero essere interessati i protagonisti di Pose? Non ve lo diciamo, ma vi diamo un indizio: l'unica cosa che conta è essere sempre e solo delle queen.
Fonte foto: Photo by Miltiadis Fragkidis on Unsplash
Commenti
comments