Diesel Farm, la moda, il calcio, i vini, la cultura bio. Due chiacchiere con l'imprenditore più innovativo di tutti i tempi.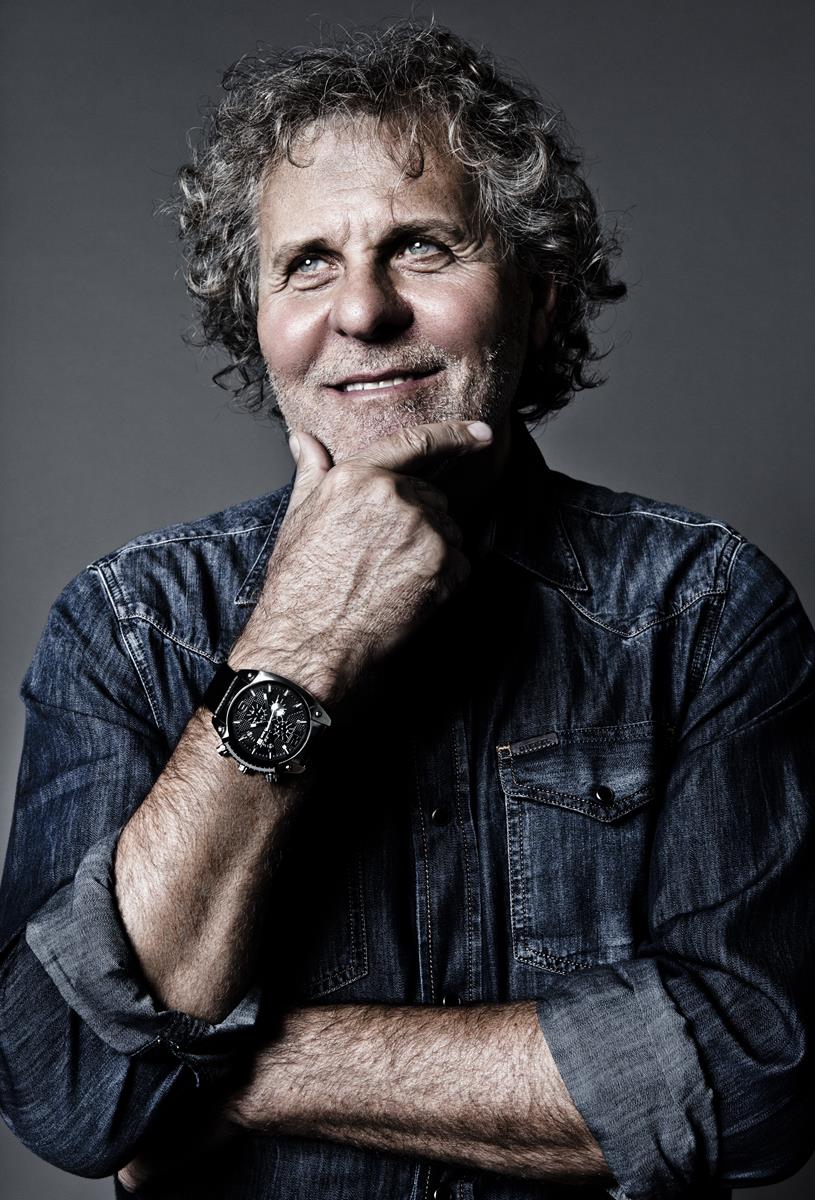 È una vera forza Renzo Rosso. Il presidente di Diesel S.p.A. delle holding Only The Brave, Staff International e il fondatore dell'organizzazione no-profit Only The Brave Foundation è una speciale anima creativa, è un vero uragano di idee geniali in grado di "spazzare" via il vecchio proponendo e anticipando – sempre e costantemente – il nuovo che verrà.
Dal suo singolare tocco moda – conosciuto in tutto il mondo – pensiamo al suo lavoro su Diesel, Marni, Martin Margiela e così via fino al calcio (Renzo Rosso ha acquistato il Vicenza Calcio) e al parallelo amore al quale l'imprenditore si dedica con estrema cura, dedizione e passione…  tradotto in un eccellente vino sartoriale…  Vino che arriva (assieme alla grappa e all'olio), dalla sua Diesel Farm progetto-meta-fattoria di oltre 100 ettari sulle colline di Marostica da lui acquistati nel 1993.
Ecco che siamo così nell'alta provincia di Vicenza, a 300 metri sul livello del mare, con ettari collinari attraversati da un incrocio particolare di venti, propizi per una coltivazione unica e di qualità, che soffiano dall'Adriatico e scendono dalle Prealpi.
E ancora – in linea d'aria – sono 55 i chilometri che separano questo posto incantevole dal mare e sempre 55 dai monti mentre 5 sono le colline su cui si estende la Diesel Farm e soprattutto 5 è il numero magico di Rosso quello che gli ha sempre portato fortuna.
Filosofia e i principi must di Diesel Farm? Il biologico, il valorizzare la natura senza alterarla, l'ecosostenibilità, un perfetto tutto in armonia ed equilibrio con l'ambiente circostante.
Ho incontrato Renzo Rosso questa settimana per Focus On.
Mi conferma che in questo periodo della sua vita la sua attenzione si sta forse focalizzando principalmente sulle sue passioni? Si tratta di un momento per me davvero molto intenso. Ci sono sì le passioni, ma c'è anche la responsabilità verso tutto il mondo a cui appartengo: da NaturaSì, al vino. Sono poi tornato a lavorare – alla grande – su Diesel, per riportarlo allo splendore e tra le varie passioni il calcio me lo sono ritrovato. Abbiamo circa 2.000 dipendenti a Vicenza che hanno fatto una forte pressione, quindi ho dovuto partecipare a questa asta, aggiudicandomela nonostante io abbia fatto un'offerta molto bassa. Nel calcio vorrei portare un mondo moderno, nuovo, ovvero mi piacerebbe una società che sia come io sono oggi. Stiamo facendo molta innovazione, anche se non posso dire cosa stiamo preparando ma sarà in ogni caso una società vissuta a 360 gradi: dalla comunicazione all'abbigliamento. Sto lavorando affinché sia la squadra della città, non la mia squadra; io mi offro di fare da guida. Succederanno tante cose e vorrei, in un prossimo futuro, dare il giusto spazio a tutto ciò che accadrà.
Come mai invece ha deciso di presentare i vini di Diesel Farm a Milano da Martin Margiela? Lo facciamo tutti gli anni e pensi che pochi giorni fa, c'erano degli intenditori francesi che dicevano che il vino prodotto da noi non è paragonabile a quello italiano ma è molto simile a quello francese. Nel terreno che coltiviamo abbiamo l'influenza sia dell'adriatico che delle prealpi e qui si crea un incrocio di venti davvero unico. Stiamo lavorando per fare una "cosa" molto speciale: la mia idea è quella infatti di dare vita ad un atelier del vino.
È vero che per quanto riguarda l'imbottigliamento fate riferimento alle fasi lunari? Quanto c'è di superstizione in tutto questo? Facciamo riferimento alle fasi lunari, sempre. La luna deve essere sempre in calare. Il mio sogno è realizzare l'atelier del vino in cui arriva Cracco e si crea la sua barrique solamente per lui.
Interviene Umberto Marchiori, (enologo del Team di Renzo Rosso), che mi racconta qualcosa in più.
Vendemmiamo facendo micro-parcellizzazioni. Nel senso che essendo il vigneto in un ecosistema integro, presenta avvallamenti con suoli più fertili o maggiormente idratati in cui il vigore della pianta è maggiore e la pianta maggiormente vigorosa, tendenzialmente, ha frutti più diluiti rispetto alla roccia in cui c'è la vite magra. Nella logica dunque di produrre vini di qualità, si ragiona per esplosione di quello che è il potenziale naturale: al posto di mescolare tutto (diluito e concentrato, secco e dolce) andiamo a vinificare separatamente e questo ha permesso di realizzare altissime gamme. Abbiamo quasi 16 vigneti che frazioniamo con varietà diverse, con un'esplosione di ingredienti. È bellissimo assaggiare le barrique perché i sapori diversi sono anche quelli dello stesso vigneto, tratti da uva uguale ma di porzioni di vigneto differenti. Si tratta infatti di vini sempre diversi ogni anno e mai ripetibili e che giocano sulle proporzioni differenti di questi ingredienti … l'idea è quindi quella di creare un vino che sia un'edizione unica, che hai solo tu e nessun altro.
Come si traduce la sua già spiccata creatività nella moda ora anche nel vino? Non è molto diverso rispetto a quando lavoro nella moda o nelle altre aree di cui mi occupo. Diciamo che chiedo sempre al mio team di fare le cose in maniera diversa da quella esistente, e chiedo come secondo loro, queste andrebbero interpretate in un mondo moderno. Mi piace sempre poter osare. Dico sempre "Fatemi sognare".
Da sempre Lei è attento alla creatività ma anche è un grande e molto concreto imprenditore. Secondo lei, in questo periodo in cui il mondo della moda vive un po' di confusione, dove si arriverà? Come sarà la moda del futuro? Dipende dal brand. Se sei come Diesel, ovvero casual e sportswear, a predominare sono i molti colori e le molte stampe. Se invece il brand è di lusso, lì tutto arriva prima e in questo tipo di fashion, la moda torna ora ad essere una moda di cultura e di costruzione sartoriale. Noi che la facciamo dobbiamo capire dove la società moderna sta andando e agire sempre di conseguenza… Tornerà il concetto di lusso e penso che Margiela stia guidando una rivoluzione che vedrà molti cambiamenti.
Commenti
comments