Da quando andrebbero usate le creme antirughe? Qual è il loro vero effetto. Cosa fa una crema rimpolpante e come andrebbe applicata? The Sparkling Mommy ha testato per noi la nuova crema firmata Mascia Brunelli.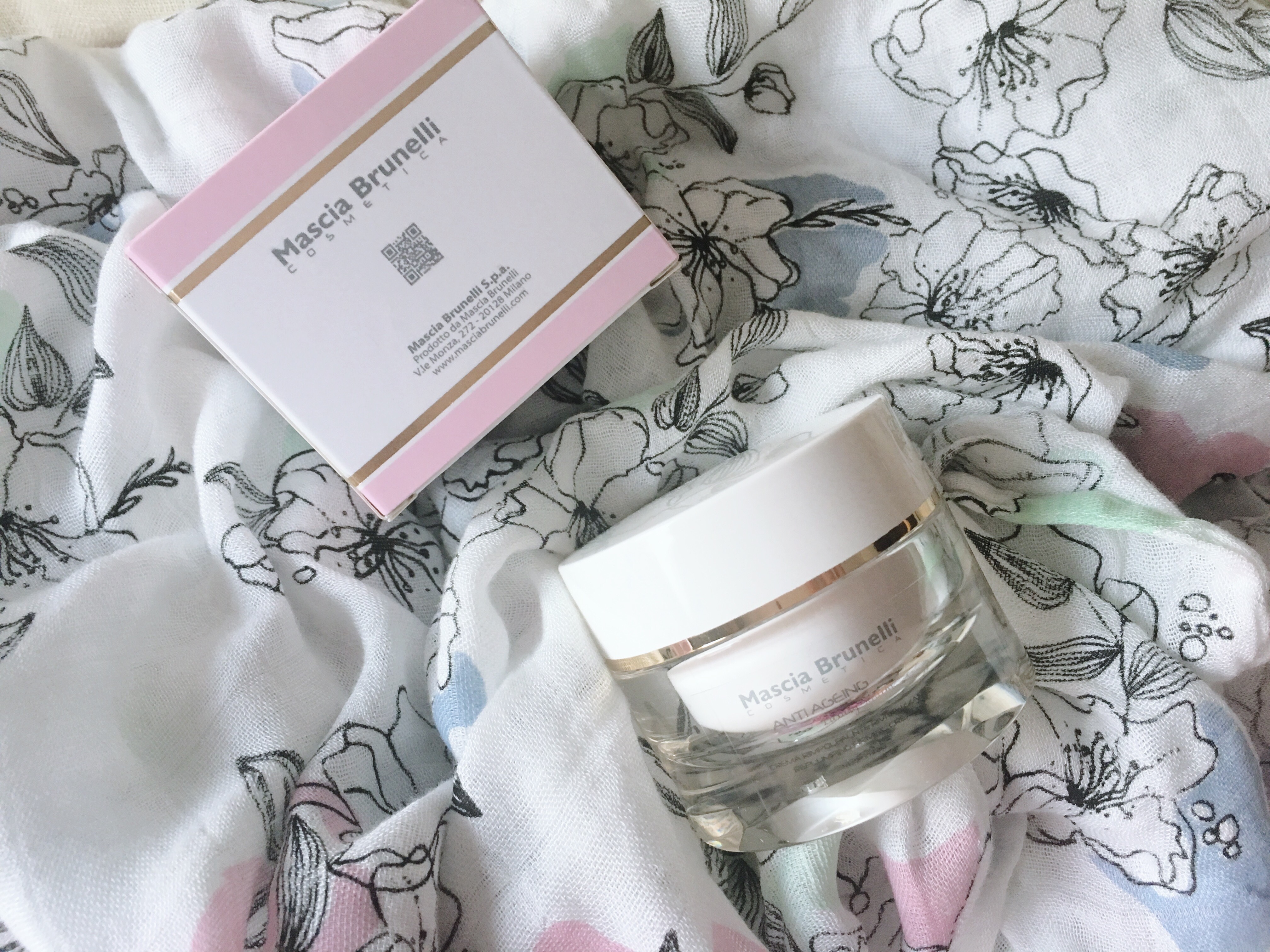 Si dice che non sia mai troppo tardi ricorrere ai trattamenti anti-age. In realtà non è mai troppo presto per imparare a prendersi cura come si deve della proria pelle. E si è mai "troppo giovani" per contrastare i segni dell'età? Dipende.
Ogni donna all'approccio dei trent'anni, seppure ancora giovane dovrebbe prevenire i segni dell'età. Con un buon contorno occhi, e una crema adatta. Ma qual è il prodotto più adatto in assoluto quando si è sulla trentina? Una crema "rimpolpante"
Creme antirughe: efficace l'effetto rimpolpante?
Non si tratta in questo caso di combattere le rughe e altri segni dell'età ma di "ridare un tono" al proprio incarnato, al proprio viso. Riattivare la circolazione, la produzione di acido ialuronico e cercare di preservare più a lungo l'elasticità della pelle che tenderà a perderla sempre più rapidamente.
Inutile riempirsi di prodotti vari, basterebbe scegliere quello giusto, quello che più ci si addice.
Mascia Brunelli: prodotti spa per trattamenti anti aging
La blogger The Sparkling Mommy, trentatré anni e mamam di due, ha scelto di testare la crema viso rimpolpante di Mascia Brunelli, attraverso un massaggio in istituto. Un massaggio al viso (che in ogni caso andrebbe fatto anche in maniera più "superficiale" e più rapida quando applichiamo la crema viso mattina e sera) con lo scopo di incentivare e potenziare i benefici del prodotto.
Nel suo blog post, ci confida aver notato un netto miglioramento dell'incarnato dopo il massaggio, specialmente per quanto riguarda colorito della pelle e la luminosità del viso.
Creme antirughe: efficace un uso quotidiano e un'applicazione corretta per vedere quasi nell'immediato dei risultati che poi dureranno nel tempo.
Commenti
comments