"This is celebration of genius… This is celebration of an icon… This is celebration of my brother…"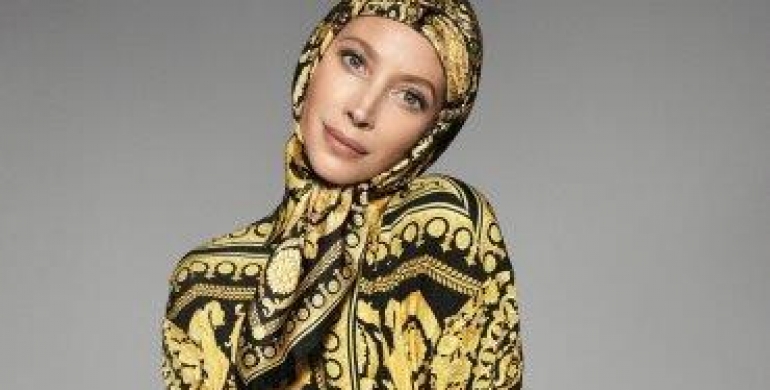 E' il sensazionale inizio dello show Versace per la primavera-estate 2018. Un tributo al genio di Versace che Donatella ha voluto come omaggio a Gianni portando in pedana, i pezzi più iconici, più forti creati da suo fratello.
Un tributo che prosegue ora anche con la nuova campagna adv fotografata da Steven Meisel che unisce – per la prima volta in decenni – non solo alcune delle forze più iconiche della moda, ma anche i talenti emergenti di domani.
LEGGI ANCHE: Versace SS 2018: il tributo a Gianni
Ecco allora davanti all'occhio fotografico di Meisel, un super cast stellare guidato da Naomi Campbell e Christy Turlington, insieme a Gisele Bündchen, Irina Shayk, Raquel Zimmerman, Natalia Vodianova, Gigi Hadid, l'italiana Vittoria Ceretti, Kaia Gerber –  figlia di Cindy Crawford – l'americana Cara Taylor, ed ancora Birgit Kos, Grace Elizabeth e Noah Luis Brown.
I look più audaci… le stampe più amate da Gianni… rivisti con gli occhi di oggi nella Tribute Collection di Donatella ed indossati dalle modelle che hanno sfilato nei suoi disegni originali e da quelle che sono cresciute aspirando ad essere come loro.
Negli anni, ogni immagine di Versace ha sempre raccontato una storia: solitamente storie di individualità, di caratteri forti, di coraggio nel fare le cose in modo diverso. Per quattro decenni, la famiglia allargata Versace (non semplicemente Donatella e suo fratello Gianni, ma anche le loro modelle e i loro fotografi preferiti) ha plasmato la moda per come la conosciamo. E oggi questa "super famiglia" ritorna così per marcare l'inizio del 40esimo anniversario del marchio.
Ideata dal Direttore Artistico Donatella Versace la campagna è su ritratti che catturano vere personalità. Ogni immagine è pura energia. Ogni foto completa le altre e fa emergere il vero carattere di ogni modella, in una serie di scatti che danno nuova voce al DNA di Versace: creatività, emancipazione, inclusività, e quella sua inimitabile voglia di osare.
Commenti
comments