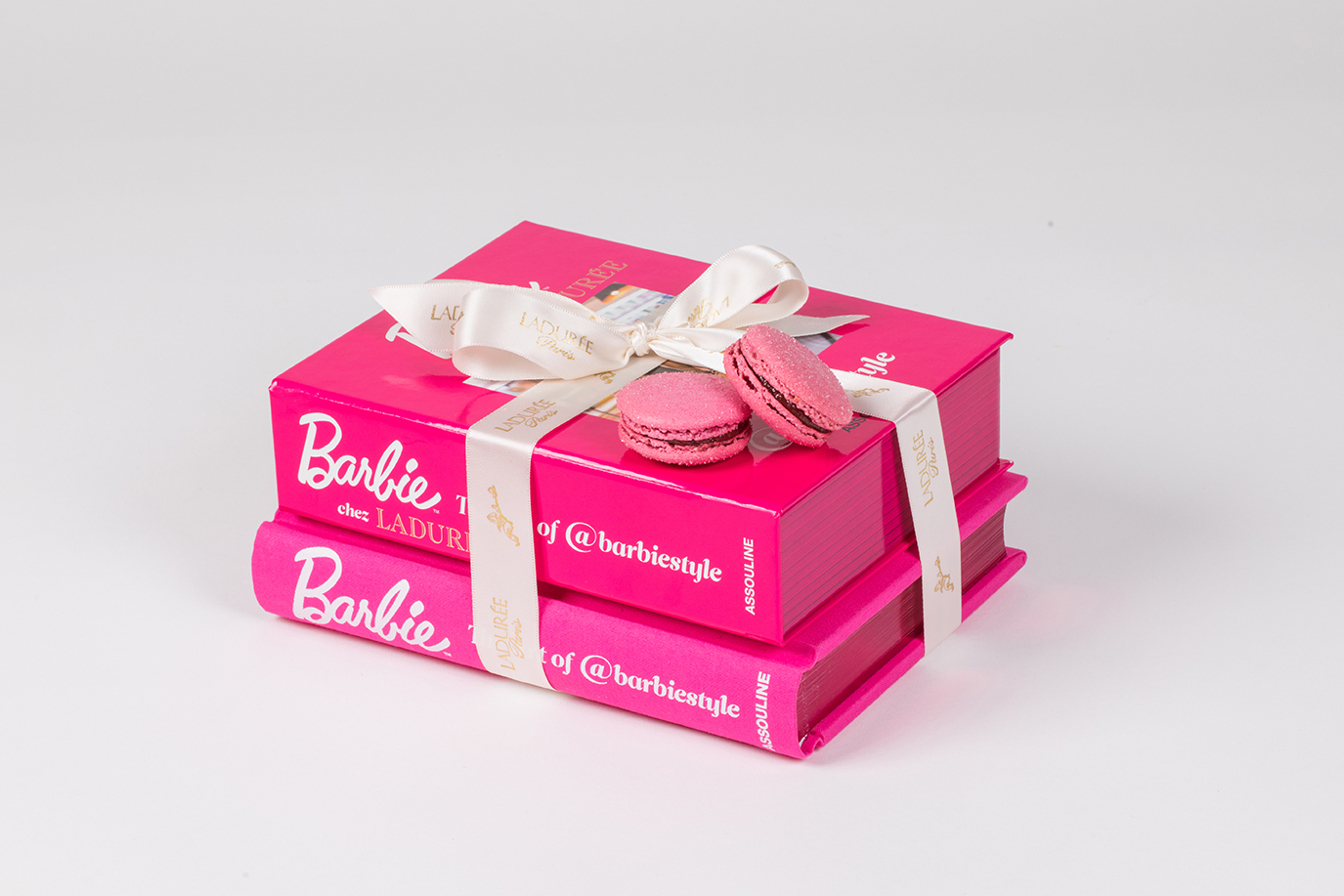 Candy pink, il colore preferito e simbolo di Barbie sbarca da Ladurée! In occasione del lancio del libro The Art of Barbiestyle, il regno dei macarons propone una confezione a tema.
Un libro trompe-l'oeil! In effetti questo non è da sfogliare ma da divorare! Il libro, calcato perfettamente sull'originale The Art of Barbiestyle è in realtà una golosa confezione che racchiude 12 macarons assortiti caratterizzati dal colore candy pink simbolo della bambola più famosa al mondo.
Ladurée ha voluto creare questa deliziosa iniziativa e confezione, per rendere omaggio al lancio dell'omonimo libro pubblicato da Edizioni Assouline.