Il vostro "eterno fidanzato" non si decide a farvi la proposta di matrimonio? Ecco 10 luoghi ideali per fargli trovare tutto il coraggio necessario...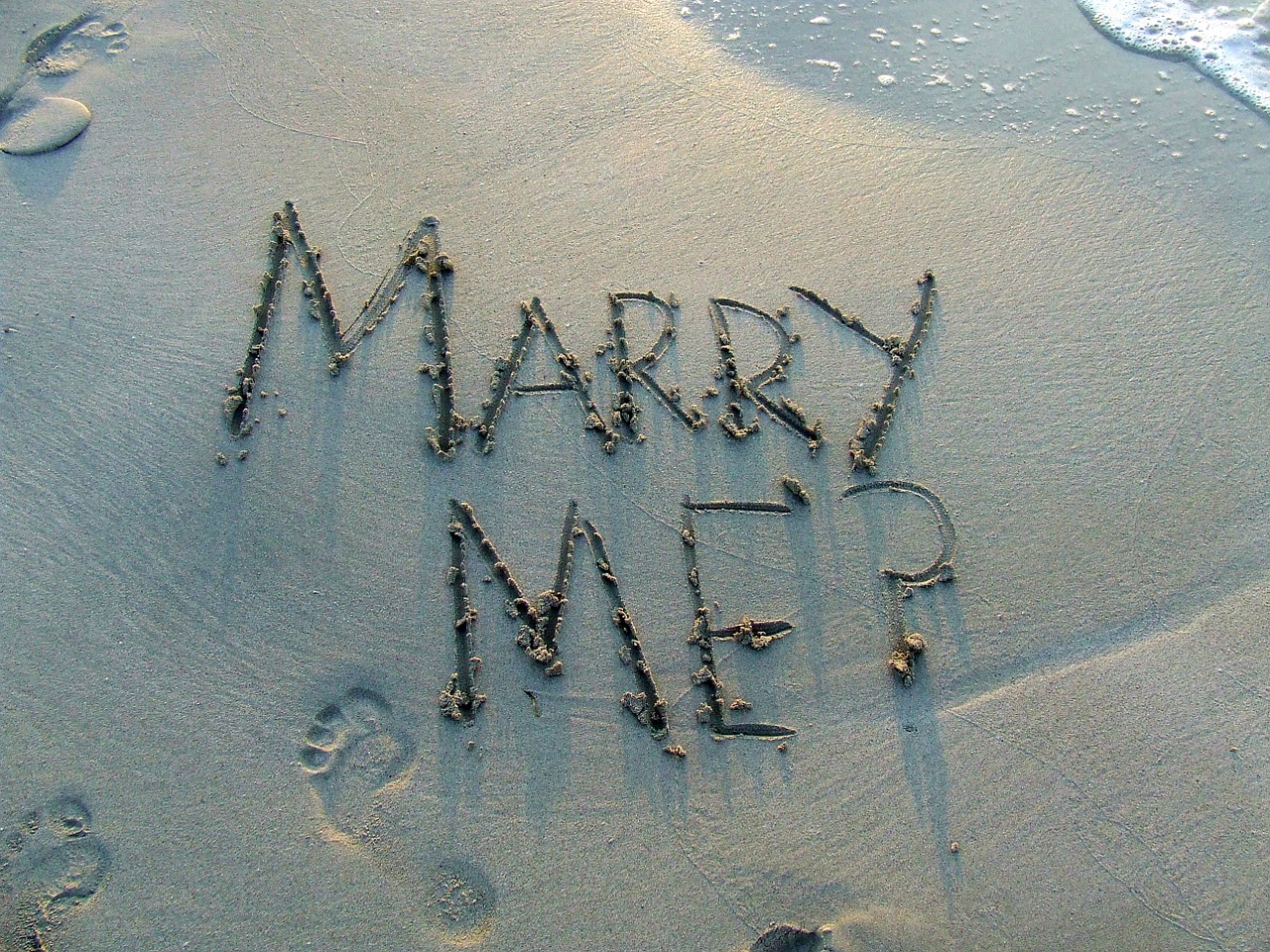 "Mi vuoi sposare?". Sembrerebbe facile a dirsi, ma non lo è. Anzi. Ho letteralmente visto il mio attuale marito sudare in fronte nel momento in cui me lo chiedeva, e credo sia successo perché, nel bel mezzo di un Gospel, devo aver capito "Ci sposiamo?" quando in realtà il suo era solo un semplice "Ci spostiamo?". Ma ormai si era fregato con le sue stesse mani.
Eppure, tornando alle questioni serie, trovare una location ideale per portare il vostro Lui a porvi la cruciale proposta di matrimonio può essere un buon modo per cominciare con il piede giusto.
1. Empire State Building. Voglio partire con il posto più scontato, visto e rivisto nel film Insonnia d'amore quando Meg Ryan incontrava Tom Hanks in cima al grattacielo, nel giorno di San Valentino se non bastasse a rendere le cose abbastanza romantiche.
2. La Ruota Panoramica di Vienna. Attrazione per grandi e piccoli, aperta tutto l'anno, la Ruota Panoramica funzionante dal 1897 si trova nel Prater di Vienna, un parco di divertimenti con più di 250 attrazioni. Già mi immagino la proposta di matrimonio a più di 60 metri di altezza e, se proprio questa al vostro Lui non dovesse riuscire, potete ripiegare su un cafè viennese davanti a due porzioni di Torta Sacher… di sicuro si addolcirà.
3. A Firenze, alle balaustre di Piazzale Michelangelo. Da qui si gode di una vista mozzafiato, perché Piazzale Michelangelo si trova su una collina che sovrasta la città di Firenze. Trascinate qui il vostro Lui all'ora del tramonto quando il sole scompare dietro il Duomo e Ponte Vecchio, e quello sarà il momento giusto per udire le tre paroline "Mi vuoi sposare?"
4. Bagan, la città dei templi. Non è proprio dietro l'angolo, ma merita ad ogni modo un viaggio, al meno una volta nella vita. Raggiungete in aereo la Birmania e visitate l'area archeologica di Bagan, una vallata immensa con oltre duemila templi buddisti. Un must è trovarsi qui all'alba, quando l'atmosfera di questo luogo ha qualcosa di mistico e innaturale, se volete un "Vuoi sposarmi?" da paura convincetelo a sorvolare la vallata a bordo di una mongolfiera.
5. Tra gli scoiattoli di Central Park. Fatemi tornare a New York, perché stavo scordando la magia di Central Park. Improvvisando un pic-nic all'aria aperta avete tutto il tempo di farvi fare la dichiarazione. Puntate anche sul percorso in carrozza con i cavalli come quello di Carrie e Mr. Big di Sex & the City.
6. La Città Eterna. Certi vicoli di Roma che si intravedono nel film "Mangia, Prega, ama" fanno capire da subito che Roma è una città che si presta a una proposta di matrimonio con la P maiuscola. Dal Giardino degli Aranci al quartiere di Trastevere, con un weekend a Roma non è possibile che non portiate a casa un anello di fidanzamento, almeno virtualmente.
7. In un'isola della Sporadi, lontani da tutti. Alonissos è un'isola greca delle Sporadi, la più lontana dalla terraferma, poco turistica e assolutamente romantica. Sulle note di un tradizionalissimo sirtaki, cenando a base di moussaka, tsatziki e insalta greca, con una bottiglia di Retsina, quale migliore atmosfera potreste desiderare quando anche il vino aiuta a togliere ogni disinibizione?
8. Tra le vecchie mura di Antibes. Luogo di una bellezza unica, Antibes è un piccolo borgo pittoresco della Costa Azzurra, tra Nizza e Cannes. Qui avete l'imbarazzo della scelta tra una passeggiata nel borgo di pittori e artisti o lungo le mura che circondano la città, o ancora nel porto (Port Vauban) rinomato per l'alta presenza di yacht e barche a vela di ogni tipo.
9. Nel tunnel dell'amore. In Ucraina, Direzione Klevan, si trova uno dei percorsi in treno più romantici del mondo. Si chiama "Tunnel of Love" ed è una galleria formata da un corridoio di alberi fitti fitti. Quale location migliore per fare la grande proposta?
10. In Finlandia ammirando l'aurora boreale. Magari già a letto in un igloo con tetto di vetro per osservare i magnifici colori del cielo in questo periodo dell'anno (tra febbraio e marzo oppure tra settembre e ottobre).
.
Commenti
comments