Luoghi segreti, donne irresistibili, passione travolgente, sentimenti eterni: il marchio di eccellenza made in Italy racconta l'Amore con le creazioni olfattive.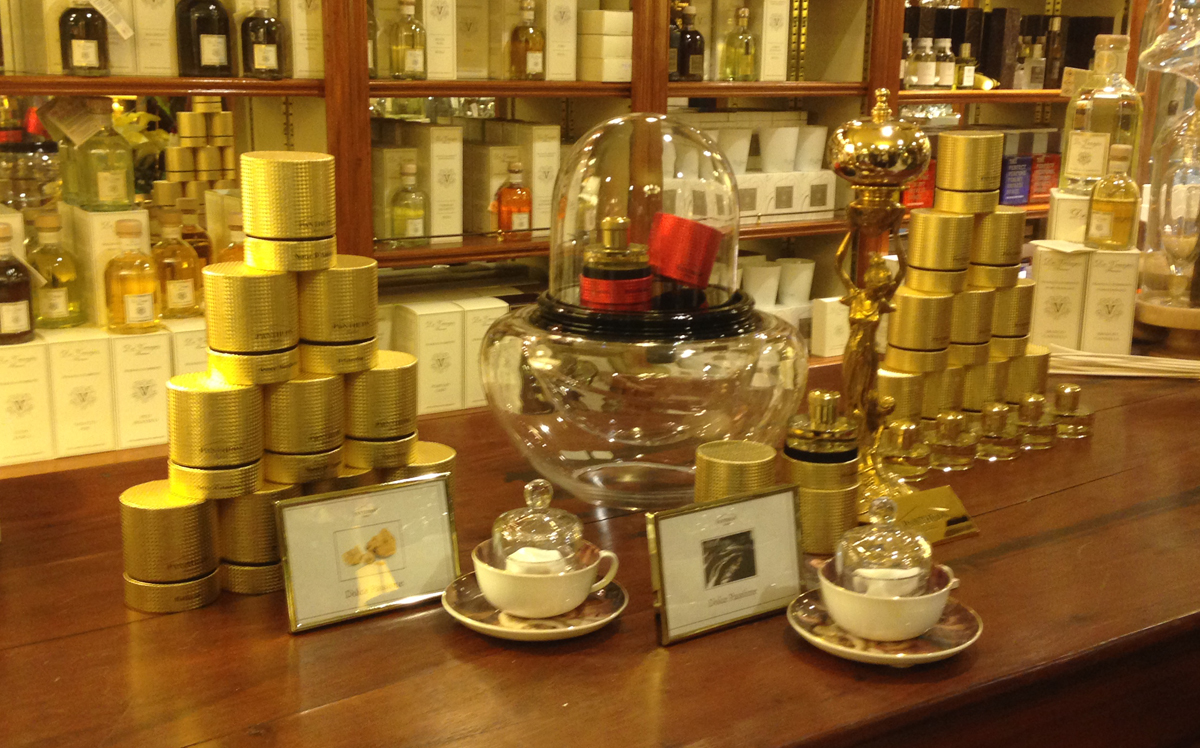 Il Rinascimento italiano ha fatto da sfondo per una delle storie d'amore più romantiche e passionali della nostra storia: quella tra Raffaello Sanzio e Margherita, la giovane figlia di un fornaio nel quartiere Trastevere.
Una storia che Pantheon Roma, marchio di eccellenza italiana, già noto agli estimatori della profumeria artistica, ha voluto narrare attraverso cinque fragranze, ispirate proprio ai personaggi e ai momenti clou della vicenda.
Abbiamo dunque Raffaello, l'artista geniale e creativo, ma concreto e forte, una personalità eclettica espressa olfattivamente con note di assenzio, legni, pelle. Una costruzione fresca e aromatica, verde ma di spessore.
Lei è Donna Margherita, "La Fornarina" luminosa e sensuale, irresistibile. Come rappresentarla, se non con fiori bianchi tattili, quasi carnosi, come la tuberosa più opulenta, il gelsomino e il narciso, scaldati da un fondo di ambra?
I due giovani si incontrano a Trastevere, la zona in cui a Roma nel Cinquecento si trovavano molti forni, che producevano pane e dolci fatti soprattutto con la farina di castagne. Trastevere è perciò la creazione più gourmand di Pantheon, che racchiude la fragranza di castagna e vaniglia, stemperata con accenti di artemisia e gelsomino. Un bouquet inebriante e goloso, avvolgente e di grande sensualità.
Un artista immenso come Raffaello e un'umile ragazza di borgata sono però una coppia impossibile… Tanto più che lui era già destinato a una nobildonna. Gli innamorati scelgono dunque di seguire la passione e decidono di rifugiarsi in un giardino chiuso vicino al forno di lei. Un luogo appartato, non raggiunto da sguardi indiscreti o dai giudizi della morale del tempo, un luogo in cui possono vivere segretamente il loro forte sentimento.
Il Giardino racchiude i profumi verdi dell'edera umida, con lontane note floreali e un delicato sentore di mela. Un bouquet sottile, armonioso e spontaneo.
Dopo una notte d'amore, la magia è destinata a finire. Raffaello comincia a sentirsi male, e di lì a breve morirà. Viene sepolto nel tempio del Pantheon, unico tra tutti gli artisti. Margherita, per stare vicino al suo unico amore, sceglie un convento di clausura, non distante.
Resta il ricordo in Notte d'Amore, la passione pura accompagnata dalla promessa (che sarà mantenuta) di un Amore eterno. Vetiver, oud e agrumi danno vita a una composizione insolita, seducente e intrigante.
La meravigliosa storia di amore tra Raffaello e Margherita è raccontata e resa immortale grazie a cinque fragranze, ma Pantheon Roma vuole invitare tutti noi a provare l'emozione di una Dolce Passione… Così ha creato una sesta composizione olfattiva, un'opera d'arte che può essere ricondotta alla famiglia dei gourmand, ma ad alto tasso di sensualità…
Dolce Passione – questo il nome del nuovissimo profumo – è definita da Pantheon stessa The sweet essence of desire e ha note di cioccolato fondente, sospinte dal sottostante profumo di tartufo bianco, con accordi di nocciola, miele, vaniglia, muschio bianco e fava tonka.
Fra le note di cuore, un delicatissimo bouquet floreale rende la composizione squisitamente morbida e mai assordante. Fa venire voglia di assaggiare chi la indossa… Perciò non la consiglierei alle persone timide (e chi ha orecchie per intendere…)
Tutte le creazioni sono nate dall'estro del naso Arturetto Landi, e si possono trovare in selezionate profumerie artistiche.
Noi di Fashion Times abbiamo avuto il privilegio di conoscere in anteprima assoluta Dolce Passione nel contesto meraviglioso della Profumeria Mazzolari di Milano.
Photo credits: Annalisa Betti
Commenti
comments