Organizzata dalla Camera di Commercio di Roma, attraverso la sua Azienda speciale Asset Camera, la MFR punta a rimettere al centro del dibattito sull'innovazione la città di Roma e favorire la diffusione della cultura dell'innovazione. Maker Faire Rome è la più grande Maker Faire al di fuori degli Stati Uniti.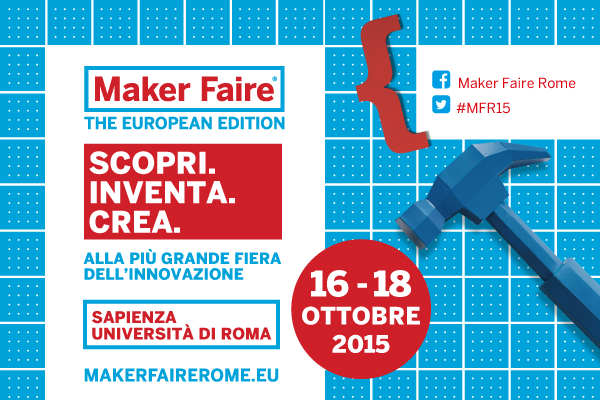 Venerdì 16 ottobre, dalle 11.30 alle 13.30, in diretta web con "Life with the machines" la grande apertura della Maker Faire Rome. Hashtag #MFR15
Roma, 15 ottobre – Torna la più grande fiera europea dell'innovazione. A Roma dal 16 al 18 ottobre nella Città universitaria della Sapienza più di 600 stand, oltre 700 invenzioni selezionate da tutto il mondo, centinaia di workshop e seminari con gli speaker più importanti del settore e un'area dedicata ai kids con più di 90 laboratori per imparare a programmare, costruire il proprio robot e tanto altro.
Commenti
comments