Samsung lancia i nuovi caricabatteria portatili da 8.400 ed 11.300mAh in quattro colorati soggetti dedicati al mondo degli animali.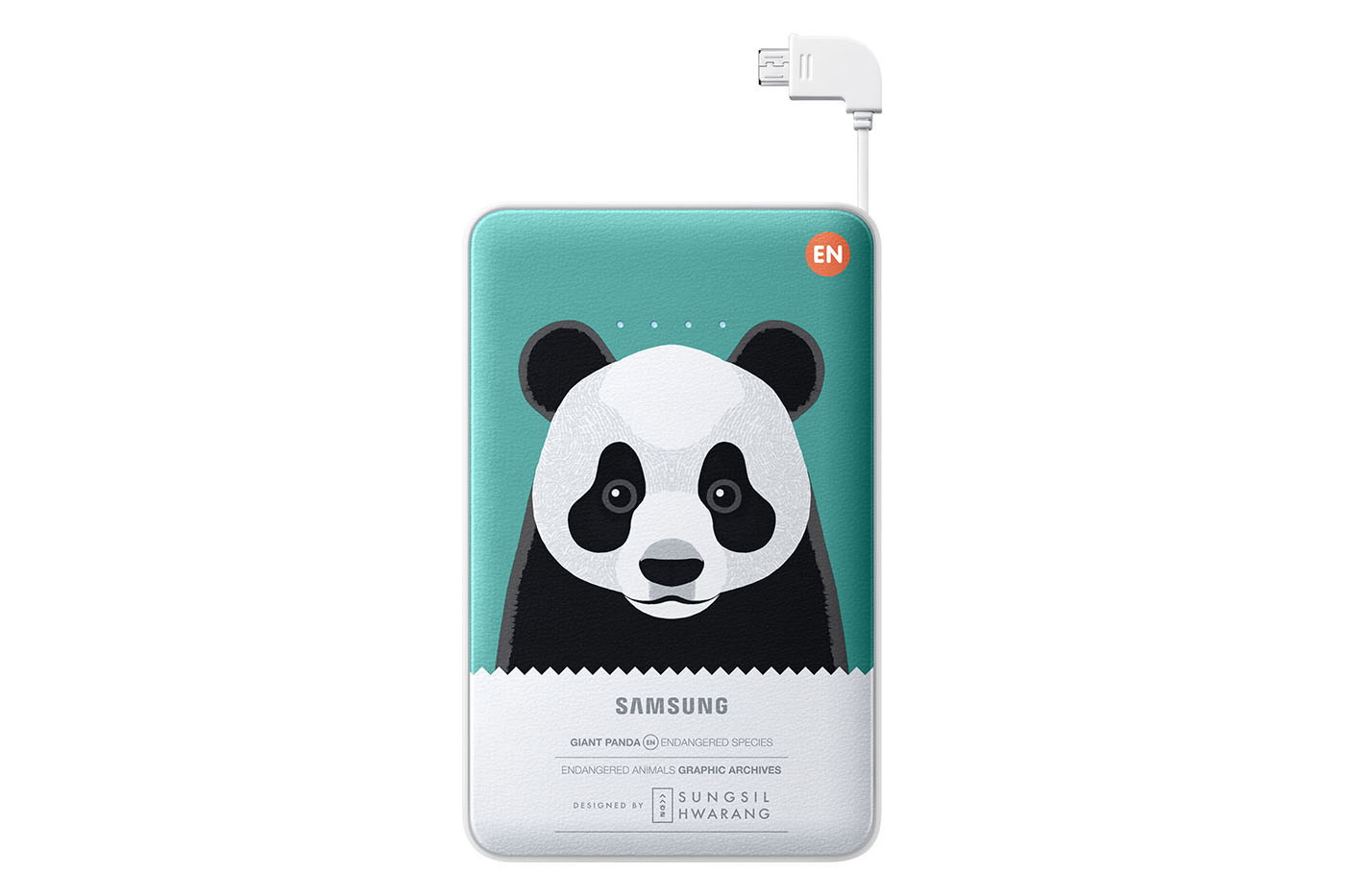 Samsung lancia i nuovi Battery Pack Animal Edition, i caricabatteria portatili realizzati nell'ambito della campagna Charge the Life che, facendo leva sull'app omonima per monitorare lo status di carica del proprio dispositivo, sensibilizza le persone sul problema degli animali a rischio estinzione.
Gli Animal Edition Battery Packs sono disponibili nella versione da 8,400mAh e 11,300mAh, rispettivamente equivalenti a tre e quattro volte la durata della batteria di un Samsung Galaxy S6, e sono caratterizzati da quattro diverse illustrazioni: il Panda gigante, il Panda minore, il Fennec e il Cercopiteco dorato.
Per utilizzare al meglio i Battery Pack Animal Edition, è inoltre possibile scaricare l'applicazione dedicata "Charge the Life", direttamente dal Samsung Apps o dal Play Store per seguire in tempo reale lo stato di ricarica del dispositivo attraverso il video dei quattro animali che ritroveranno l'energia vitale assieme alla carica della batteria.
Le Animal Edition Battery Pack sono disponibili a prezzi a partire da 64,99 Euro e parte del ricavato andrà a favore di organizzazioni no profit come WWF e IUCN che si occupano della salvaguardia delle specie a rischio.
Commenti
comments