United Colors of Benetton lancia la Polo, un cult dello sportwear che si dipinge dei colori della primavera.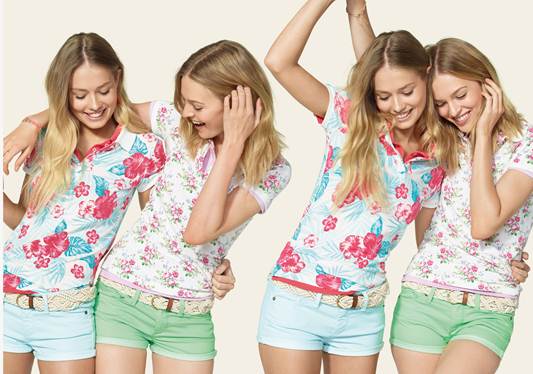 United Colors of Benetton punta sulla Polo, un cult dello sportwear che si dipinge di colori primaverili.
Le mitiche magliette, che sembrano "rubate" dall'armadio maschile, con colletto e bottoncini, possiedono un aderente fitting femminile e vengono proposte in nuance colorate ed allegre.
Realizzate in puro e fresco piquet di cotone stretch, sono morbide, leggere e fresche. Sono disponibili in otto varianti, quattro in tinta unita e quattro con fantasie floreali micro e macro.
Le nuove polo United Colors of Benetton sono ideali da portare anche coi look più casual della prossima Primavera 2015, per donargli un tocco di bon-ton: sono perfette per una partita a golf o a tennis, per una passeggiata o per un giro in barca. Per essere eleganti, chic e carismatiche, ecco la polo che fa per voi!
Commenti
comments