Pink raggiunge il gruppo di celebrities attiviste che hanno detto no alle pellicce. Eccola senza veli nella nuova campagna per PETA.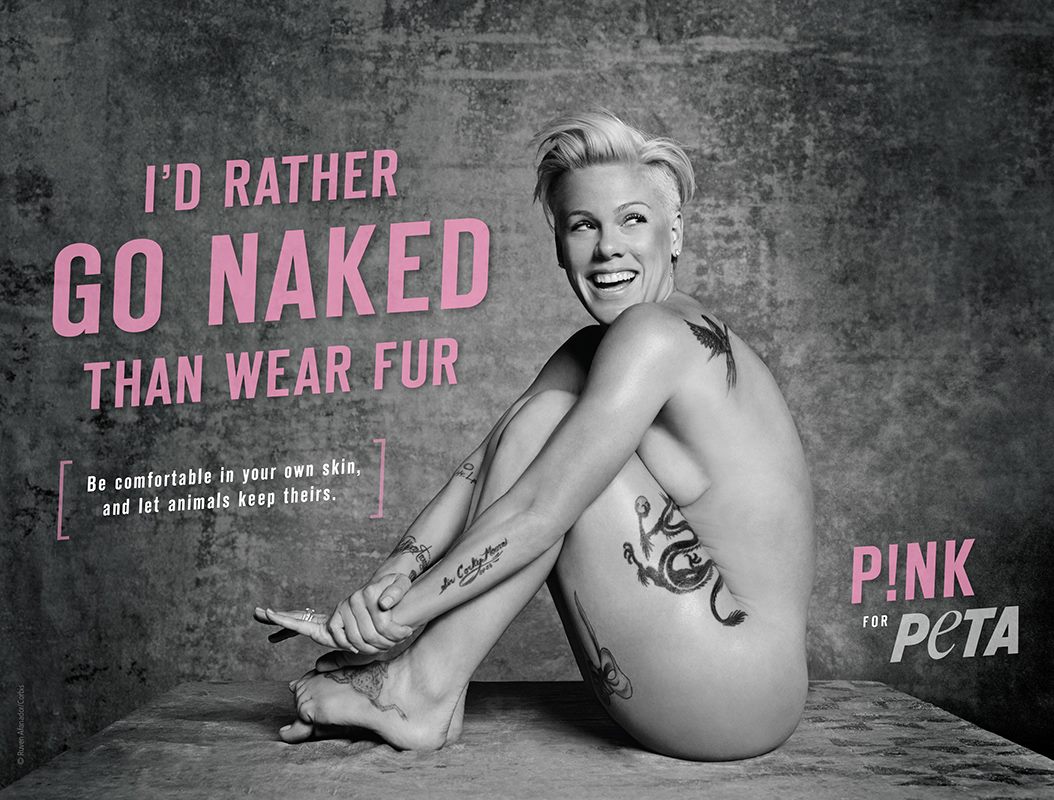 Pink ha collaborato con PETA e il fotografo Ruven Afanador per la nuova campagna PETA (People for the Ethical Treatments of Animals). La cantante raggiunge così altre celebrities che veicolano il messaggio "Preferisco stare nuda che indossare la pelliccia".
Tra le altre star che hanno già preso parte a questo campagne più che necessarie nel 2015, sono Elisabetta Canalis, Olivia Munn, Pamela Anderson, Lisa Edelstain, Vivienne Westwood, Alicia Silverstone, Eva Mendes e Sophie Monk.
Pink ha dichiarato: "Gli animali sono gli spiriti più puri che ci siano al mondo. Non fanno finta e sono le creature più leali sulla Terra. Mi piacerebbe poter dire che che ho sempre vissuto senza pelliccia per poter essere fiera di me. Sfortunatamente ho avuto un periodo egoista e ho indossato per un periodo qualche pelliccia. Ma ora sono cosciente di quello che rappresenta e non ne voglio mai più vedere una. Vorrei che tutti fossero obbligati a vedere gli orrori che questi animali devono subire per seguire semplicemente una moda. Spero che chi indossa pellicce si faccia mordere le chiappe dallo stesso animale che indossa".
Commenti
comments