Sulle passerelle londinesi tradizione e sartorialità in chiave tutta nuova per la capsule collection "Sheep, Shape and London Fashion" di Hackett London.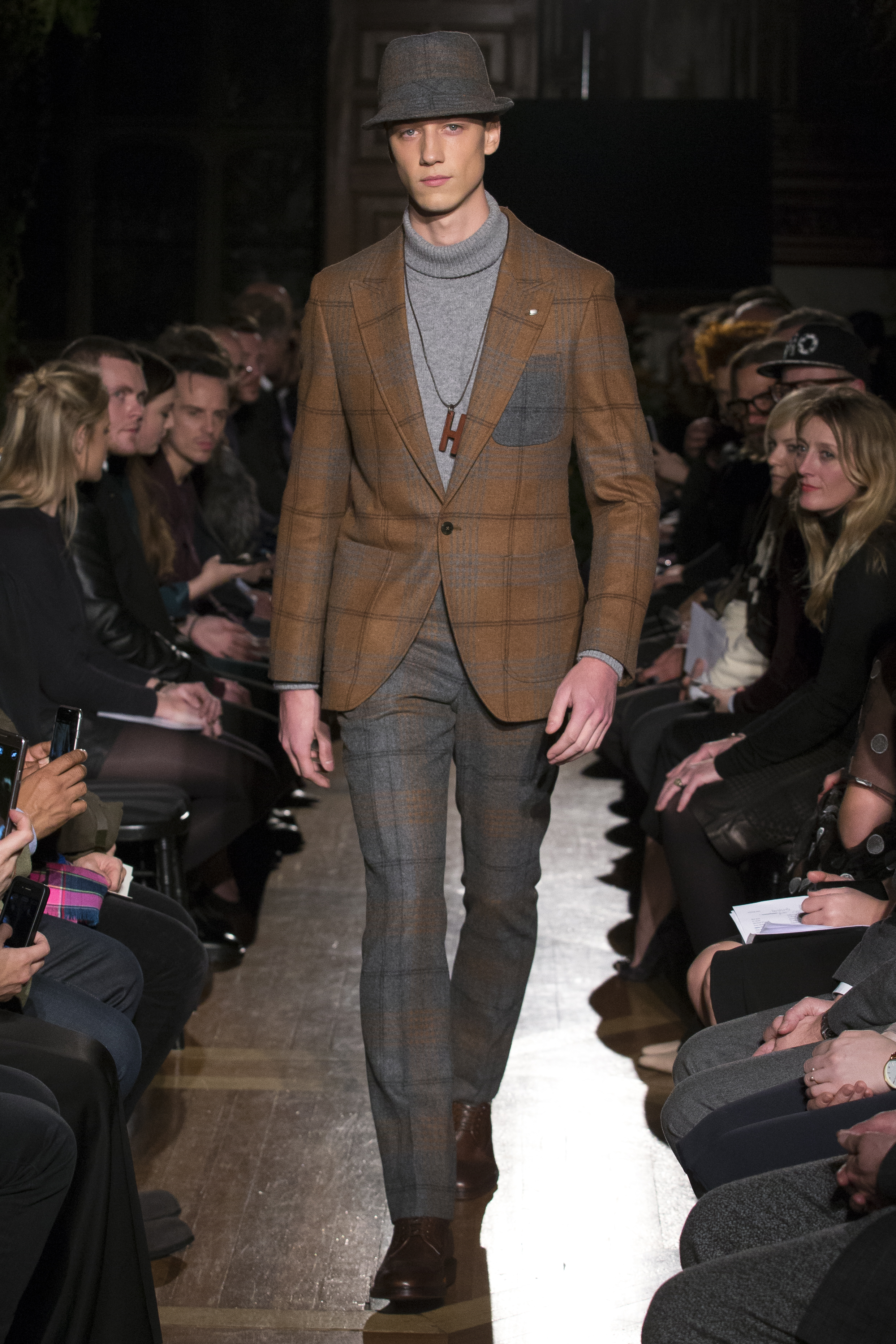 Hackett London presenta a Londra la sua capsule collection "Sheep, Shape and London Fashion". Una collezione estremamente elegante e british, che si basa sulla tradizione e sui migliori tessuti inglesi. Più di una semplice capsule, un vero omaggio alla grande tradizione dell'industria dei tessuti in Gran Bretagna.
Jeremy Hackett si ispira al sarto inglese Tommy Nutter, mixando i tessuti come check, tartan, quadri e gessato. Una collezione di 12 pezzi nati anche dalla collaborazione con il lanificio britannico Fox Brothers & Co.
In passerella, classici abiti tre pezzi, il tradizionale abito in flanella, giacconi in montone nonché un giaccone doppiopetto militare. Tessuti tradizionali e classici. Colori intramontabili come il blu, il grigio, il navy e il marrone. Elementi chiave come le toppe sui gomiti…
A chiudere lo show, un abito tre pezzi, dietro al quale si nasconde una storia importante per la storia del marchio. Un look importantissimo a cui tiene particolarmente Jeremy Hackett. Infatti, tre anni fa, in collaborazione con Fox Brothers & Co. ha comprato un gregge di pecore Wensleydale nel Somerset. Con la lana ottenuta dalla tosatura di questo gregge è stato creato il tessuto di questo abito.
Commenti
comments