Pringle of Scotland ha il piacere di annunciare il lancio di una nuova collezione nata grazie alla collaborazione con il marchio di calzature indipendenti, Underground.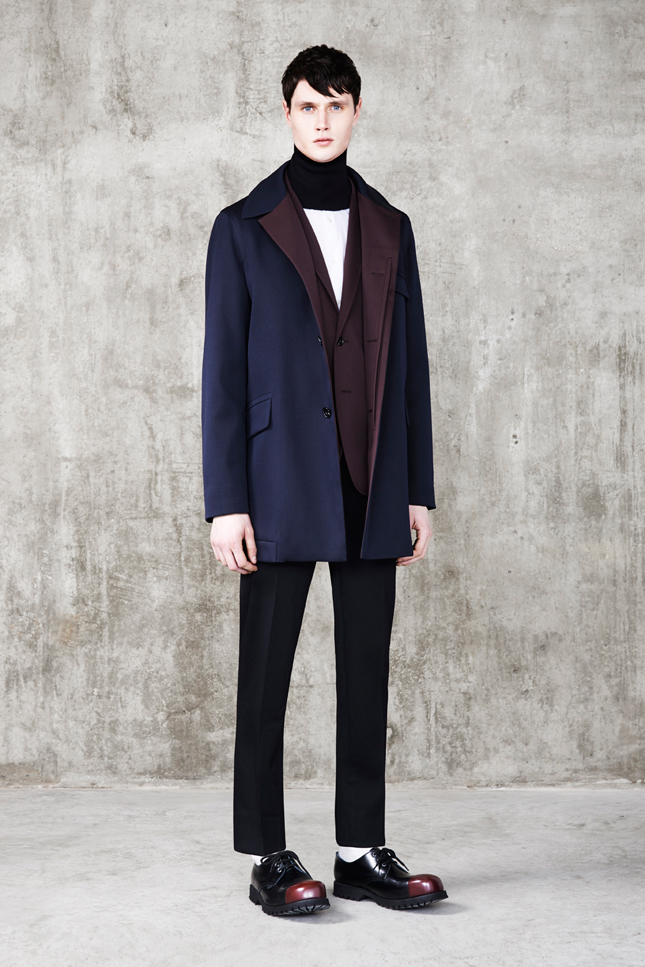 Il brand di calzature Underground collabora con Pringle of Scotland e insieme creano una capsule collection maschile.
| | |
| --- | --- |
| Underground per Pringle of Scotland | |
La collezione propone scarpe dai colori dark declinate in bordeaux, blu navy e nero per i contrasti della punta. Collection molto esclusiva, il bordeaux sarà disponibile solo in UK nel flagship store di Mount Street e online su pringleofscotland.com. Il modello nero invece è disponibile presso lo store underground di Berwick Street.
"Lo stile inglese e' sempre stato per me una fonte di ispirazione. Amo la combinazione di influenze diverse e collisioni tra culture differenti", spiega Massimo Nicosia. "Ho sempre cercato di disegnare portando temi contrastanti nelle mie collezioni, per questo trovo che la collaborazione con Underground sia perfetta. E' la fusione tra l'eredità di Pringle of Scotland e l'estetica punk di Underground".
| | |
| --- | --- |
| Underground per Pringle of Scotland | |
L'esclusività della collaborazione è data anche dalla produzione limitata a sole 30 paia. Tutti i modelli saranno venduti a partire da Settembre 2014 a 300 Euro. La collezione sarà distribuita anche in Cina dove il modello blu navy sarà venduto in esclusiva presso il nuovo store Pringle of Scotland inaugurato lo scorso maggio a Chengdu. A.R.
Resta sempre aggiornato! Iscriviti alla Newsletter di FASHION TIMES
Commenti
comments